STRANGE BEDFELLOWS


All photos are the property of Paramount Pictures.
SUMMARY: As Worf and Ezri are scheduled to be executed, Winn discovers that her new lover has been in communion with evil Pah-Wraiths. When she consults an Orb, the Prophets refuse to communicate with her. She seeks counsel from Kira, but rather than give up her power and position, the Kai rejects the Prophets. Official Star Trek site. Mania Magazine review. DS9 Bistro review.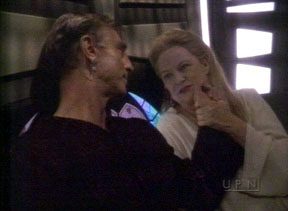 "Are you happy, Adami?"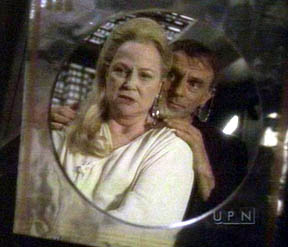 Plotting against the Emissary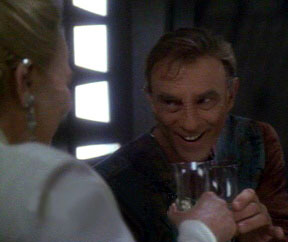 Appreciating Bajoran wine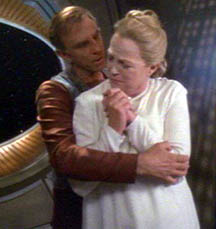 "The Pah-Wraiths are not evil!"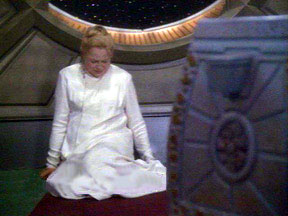 "Have you nothing to say to me?"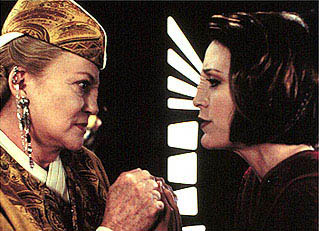 "They don't always speak in words."
In the Hands of the Prophets * The Circle * The Siege * The Collaborator * Life Support * Shakaar * The Rapture * In the Cards * The Reckoning * 'Til Death Do Us Part * Strange Bedfellows * The Changing Face of Evil * When It Rains... * What You Leave Behind


MAIN CONTENTS FAQ RESUME PHOTOS DS9 CONS ART BOOKS LINKS