THE RAPTURE


All photos are the property of Paramount Pictures.
SUMMARY: Sisko sees visions of a Bajoran archaeological mystery which may hold the key to Bajor's future as well as its past, though both Kai Winn and Minister Shakaar object to his interference. But when the visions threaten to kill the captain, Bashir - with the support of Jake and Kasidy - puts a stop to them. Official Star Trek site. Mania Magazine review. DS9 Bistro review.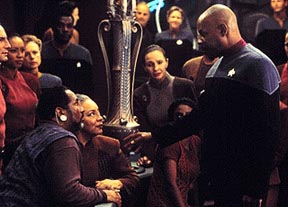 The Emissary fights to save Bajor...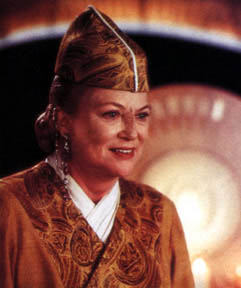 ...but of course the Kai has her own agenda.
In the Hands of the Prophets * The Circle * The Siege * The Collaborator * Life Support * Shakaar * The Rapture * In the Cards * The Reckoning * 'Til Death Do Us Part * Strange Bedfellows * The Changing Face of Evil * When It Rains... * What You Leave Behind


MAIN CONTENTS FAQ RESUME PHOTOS DS9 CONS ART BOOKS LINKS