IN THE HANDS OF THE PROPHETS


All photos are the property of Paramount Pictures.
SUMMARY: Arch-conservative Vedek Winn comes to the station to protest Bajoran children being taught that their Prophets are mere aliens in a wormhole rather than gods in a celestial temple. One of Winn's followers makes an attempt on the life of liberal Vedek Bareil, a likely candidate to become Kai. Official Star Trek site. Mania Magazine review. DS9 Bistro review.
Read part of "In the Hands of the Prophets" in the Shakaar Transcript Database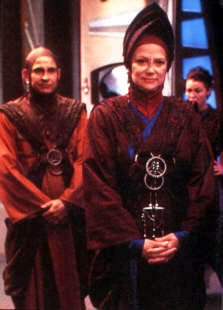 The Vedek arrives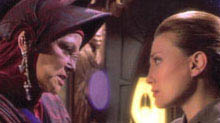 Corrupting Neela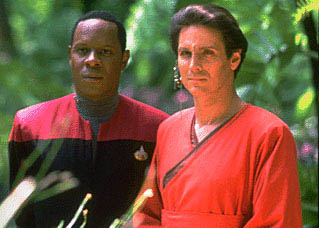 Sisko and Bareil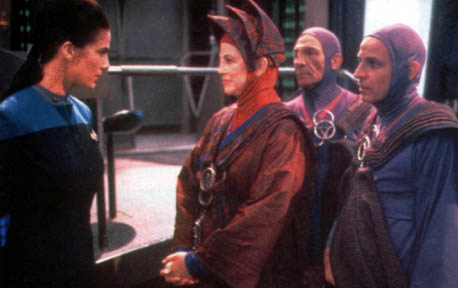 Arguing with Dax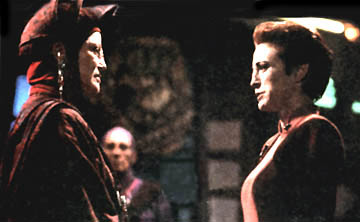 Arguing with Kira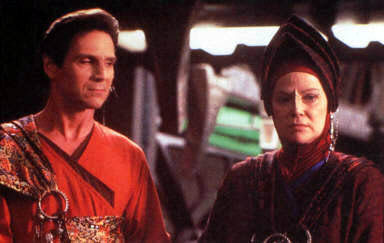 False peace
In the Hands of the Prophets * The Circle * The Siege * The Collaborator * Life Support * Shakaar * The Rapture * In the Cards * The Reckoning * 'Til Death Do Us Part * Strange Bedfellows * The Changing Face of Evil * When It Rains... * What You Leave Behind


MAIN CONTENTS FAQ RESUME PHOTOS DS9 CONS ART BOOKS LINKS