LIFE SUPPORT


All photos are the property of Paramount Pictures.
SUMMARY: Bareil is injured while transporting with Kai Winn to Deep Space Nine in order to negotiate a peace treaty with Cardassia. Both Kira and the Kai beg Bashir to keep the Vedek alive, but once the treaty is completed, Bareil refuses to give up any more of his brain to artificial implants, opting to die instead. Official Star Trek site. Mania Magazine review. DS9 Bistro review.
Read part of "Life Support" in the Shakaar Transcript Database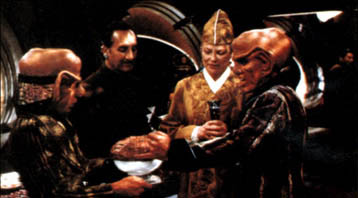 Quark serves "Kai Winn," a dessert with Haligian tongue sauce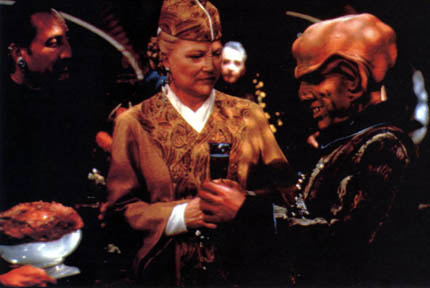 With Quark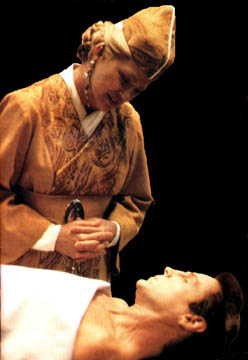 With the wounded Bareil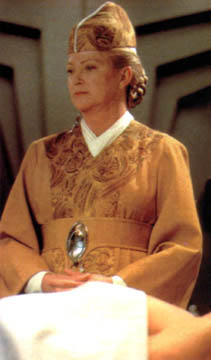 The Vedek is dying, yet...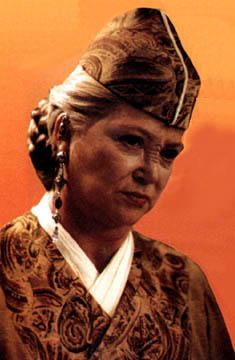 ...Winn gets her treaty
In the Hands of the Prophets * The Circle * The Siege * The Collaborator * Life Support * Shakaar * The Rapture * In the Cards * The Reckoning * 'Til Death Do Us Part * Strange Bedfellows * The Changing Face of Evil * When It Rains... * What You Leave Behind


MAIN CONTENTS FAQ RESUME PHOTOS DS9 CONS ART BOOKS LINKS