THE CHANGING FACE OF EVIL


All photos are the property of Paramount Pictures.
SUMMARY: In the midst of a Starfleet defeat, Damar changes sides...and the odds in the Dominion war. Meanwhile, Kai Winn learns that her lover is really Gul Dukat, yet prepares to follow the dark path he has shown her to free the Pah-Wraiths. Official Star Trek site. Mania Magazine review. DS9 Bistro review.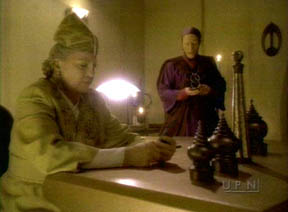 Working with Solbor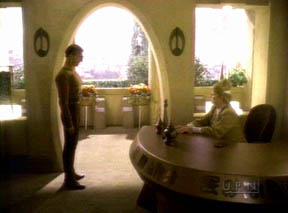 Plotting with Dukat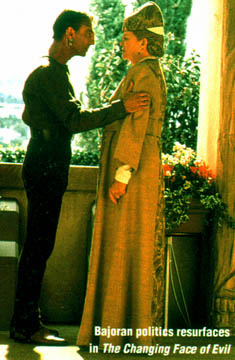 The Will of the Pah-Wraiths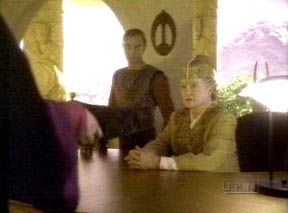 "He who studies evil is studied by evil!"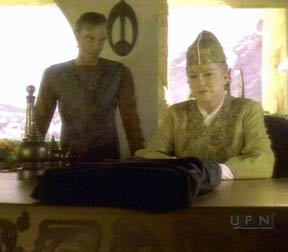 "Aren't you going to open it?"
In the Hands of the Prophets * The Circle * The Siege * The Collaborator * Life Support * Shakaar * The Rapture * In the Cards * The Reckoning * 'Til Death Do Us Part * Strange Bedfellows * The Changing Face of Evil * When It Rains... * What You Leave Behind


MAIN CONTENTS FAQ RESUME PHOTOS DS9 CONS ART BOOKS LINKS