Great Falls November 2004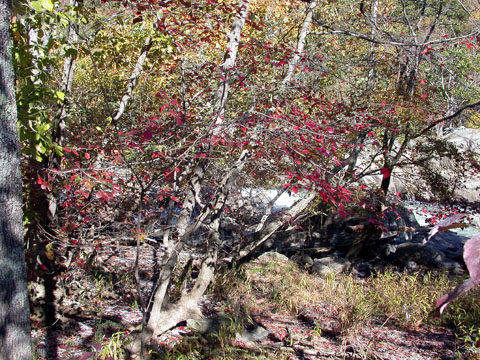 Compare this photo to the first one on this page; it was taken in the same spot, but the water level is much lower. The white on the ground is tiny shells left behind by the river.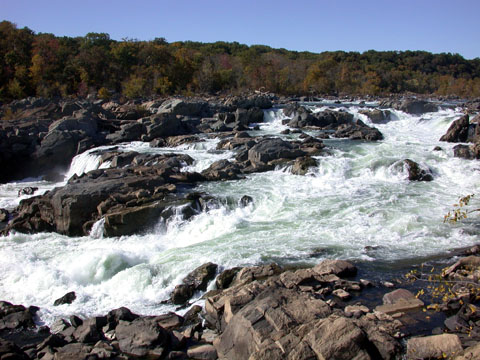 And compare the great dark thundering Potomac River on this page to this relatively calm one -- just the usual Great Falls.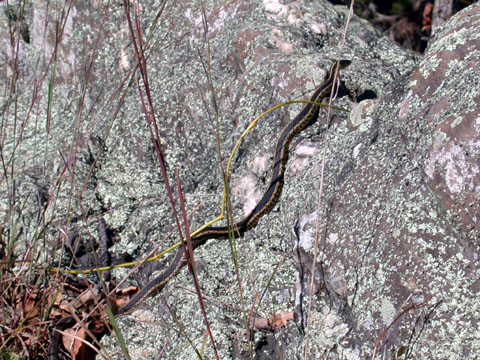 We saw a snake on Olmsted Island! Is this a garter?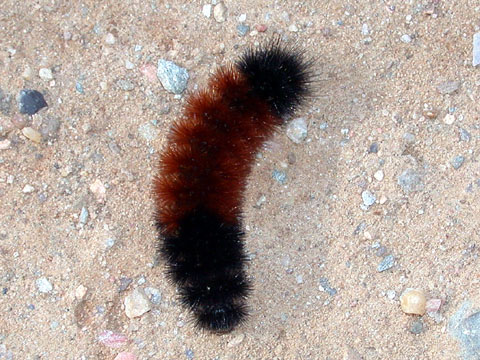 More fauna that I need interpreted: does this mean that it is going to be a long winter, or a cold one?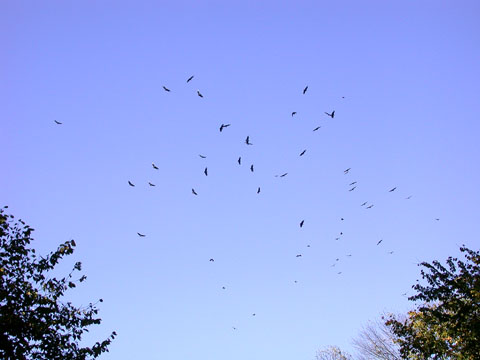 The hawks and turkey vultures were circling on updrafts above the trees.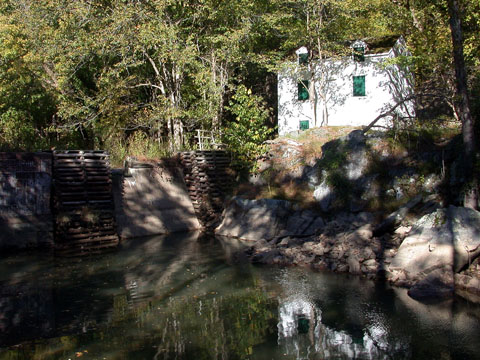 A white lockhouse and one of the C&O Canal diversions to stop flooding.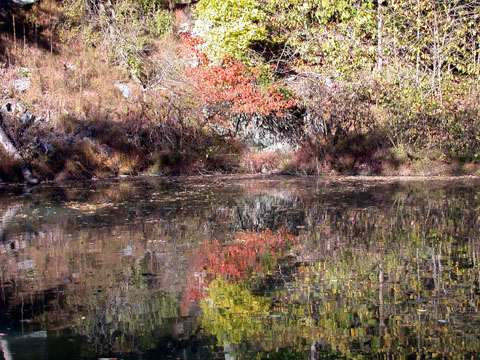 Everywhere there were signs of fall and the diffuse late-afternoon light reflecting in the canal.
---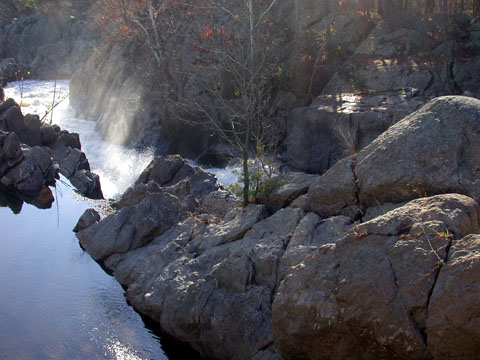 Light hitting the spray over the part of the falls not trapped by the natural dam on the way to Olmsted Island.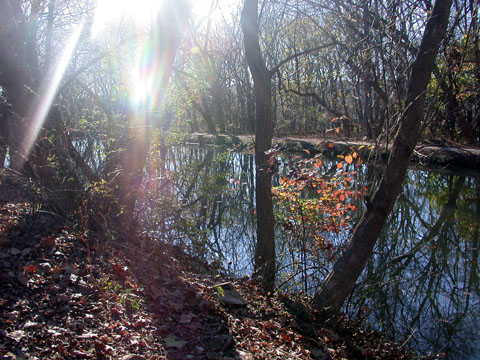 Light coming over the canal, so bright that not even my wonderful camera's automatic settings could cope.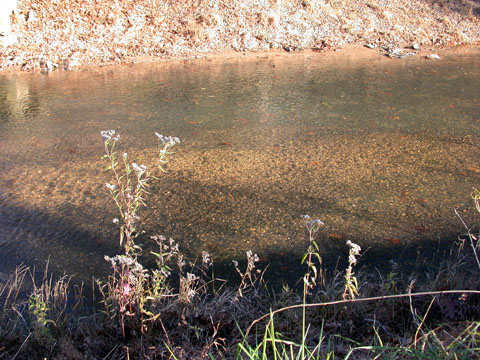 The canal was so clear and shallow that the light penetrated to the bottom, allowing a rare glimpse of the rocks down there.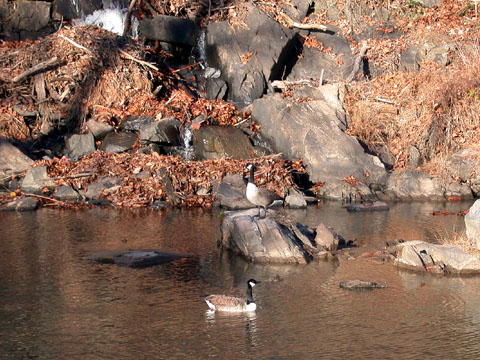 The geese were out enjoying the afternoon sun; around here they don't migrate, since food is reasonably plentiful even in the winter.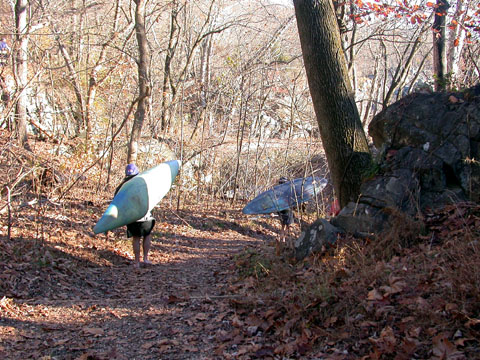 Though a champion kayaker drowned less than a month ago when his kayak overturned, and there were helicopters out looking for his body while we were at the falls, others could not resist the gorgeous weather.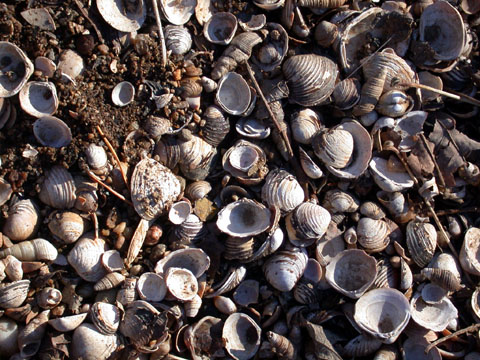 Some of the invaders from the river washed ashore during a past flood; none of these are indigenous, they were dumped into the river by ships and are choking off the native fauna.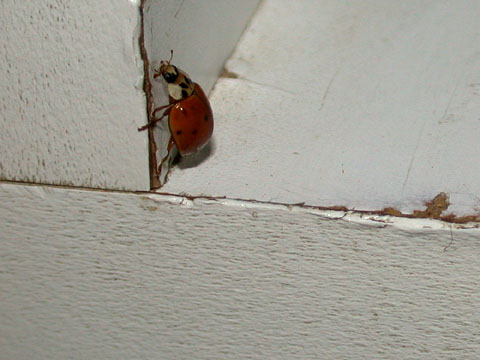 A ladybug at the Great Falls Tavern Visitor's Center.