Great Falls October 2004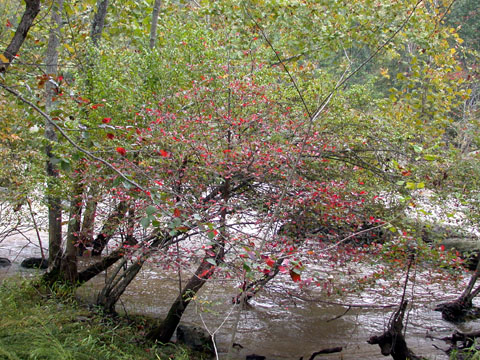 The first week in October, a tree shows distinct signs of its being autumn on Olmsted Island, surrounded by waters from the surging Potomac.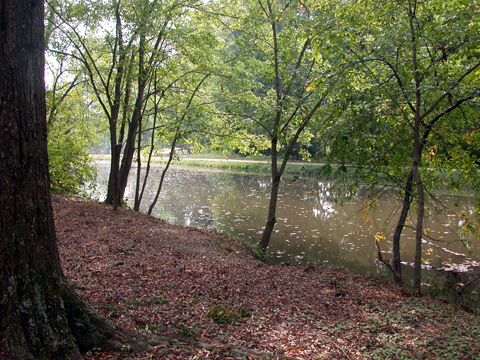 The C&O Canal through the trees. In places it was very close to overflowing its banks.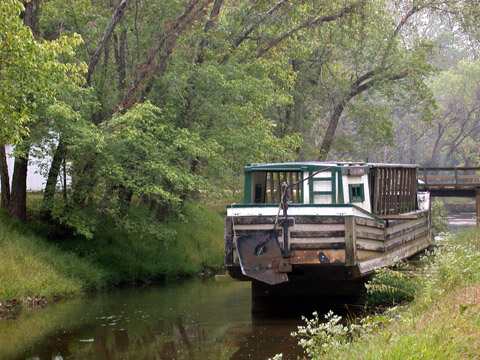 The canal barge has been up on blocks all summer; from what I understand it has needed repairs ever since Hurricane Isabel, for which the park is trying to raise money.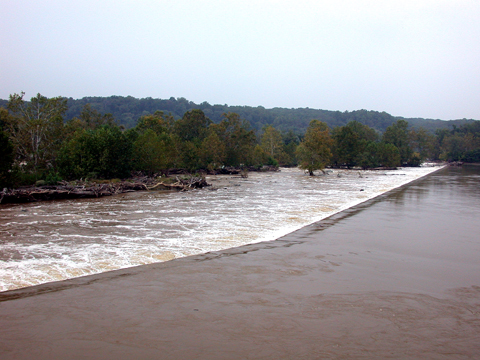 The Potomac River going over the dam at the top of the falls.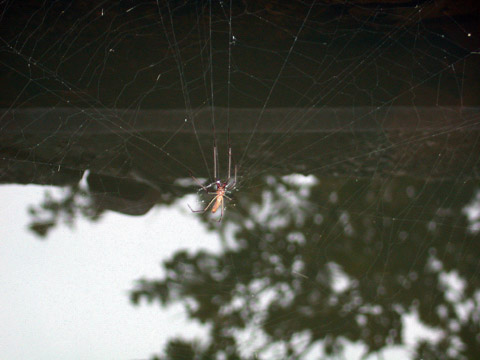 This fearless spider was spinning a web right over the rising water between two fences.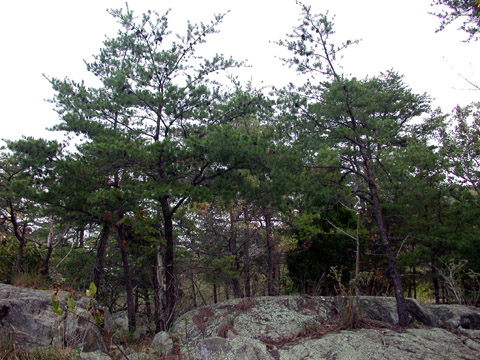 Olmsted Island, where the bridges over the falls lead, is a bedrock terrace forest that grows stunted trees and other plants that have been isolated from the fertile Potomac banks. Here are some of the pines.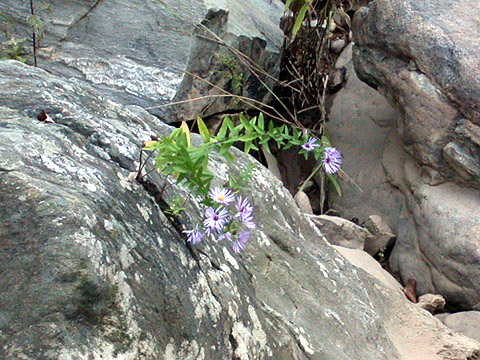 The flowers are very adaptible, as they have to survive floods and droughts.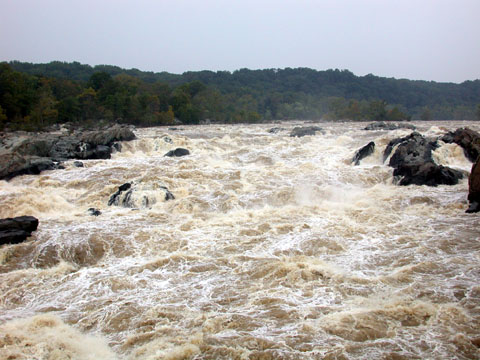 The river was very high, tumultuous and quite full of mud and silt. This is apparently the effect of all the rainfall.
---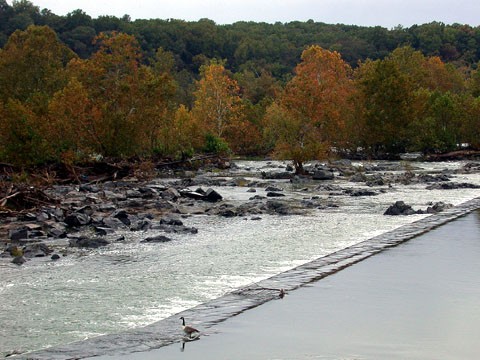 Dam, goose and autumn leaves at Great Falls under rainy skies in late October.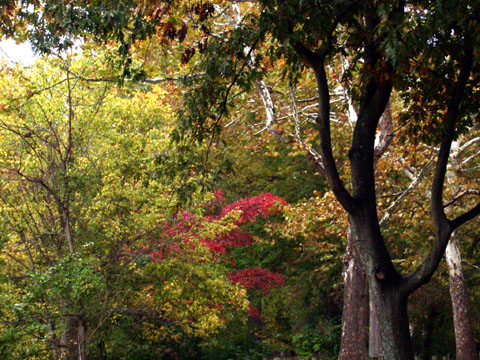 The color of the trees looks particularly dramatic when the leaves and trunks are wet.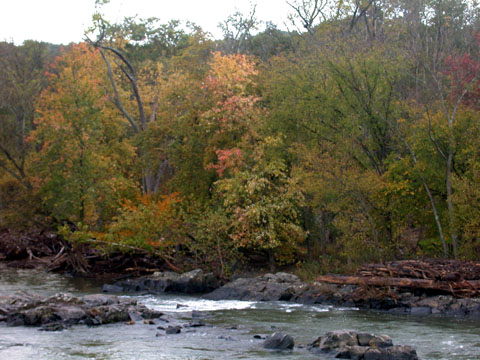 Despite the precipitation, the Potomac River was much lower than the last time we visited.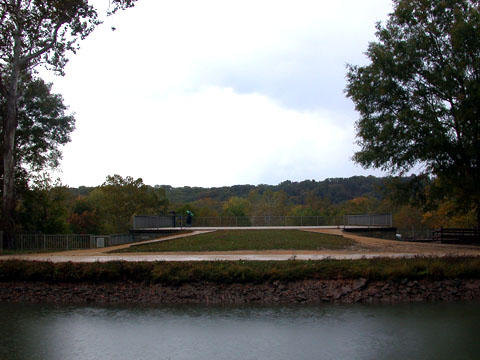 So was the canal, which had been drained to try to find a corpse last week.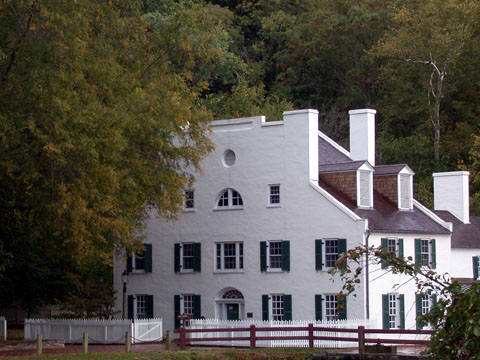 The tavern surrounded by wet foliage.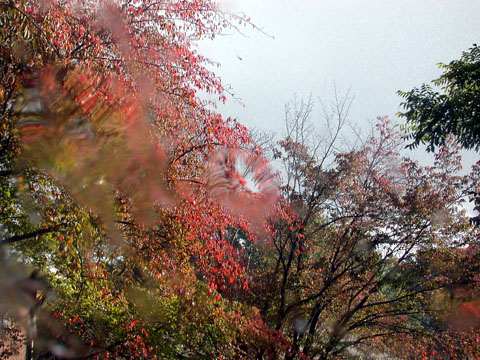 More fall foliage, seen through the melting hail on our windshield. There were big splatters of ice falling for several minutes.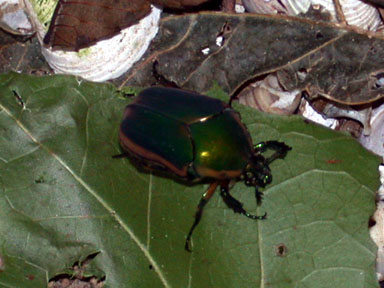 A Japanese beetle. This is an older photo but as you can tell from the shells, it was on the hillside near the trail to Olmsted Island.