Great Falls Winter 2003-4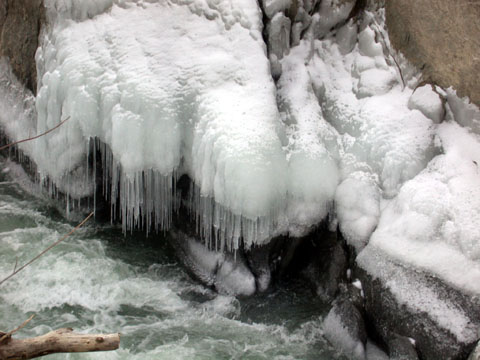 Here is the Potomac River partially frozen over. The icicles were spectacular.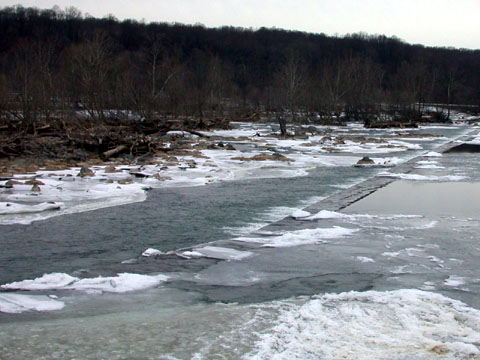 The dam was frozen in places and had been dredged by a giant crane that smashed the ice and pulled out tree branches and big plates of ice.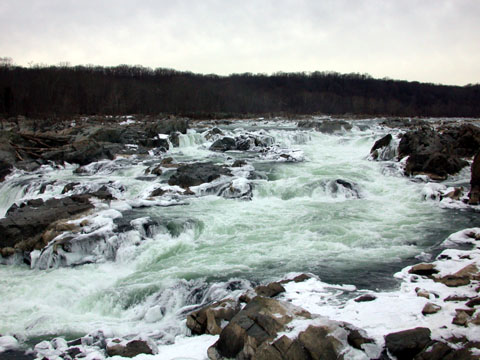 Great Falls ornamented with ice and snow.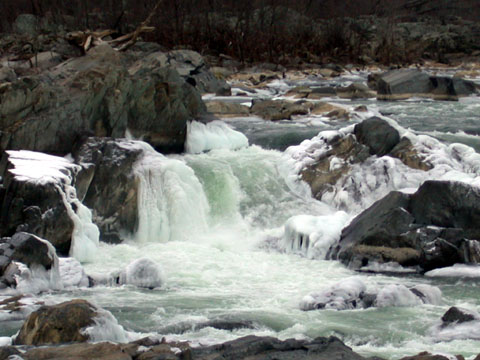 Half of this waterfall is flowing; the other half is a bubbly block of ice.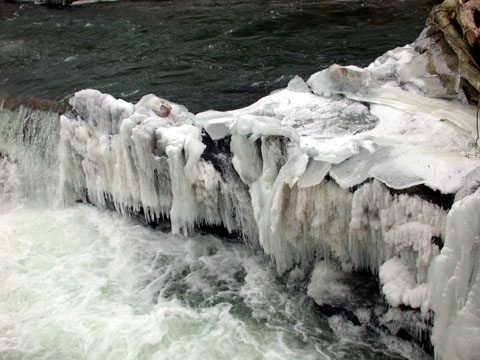 There were fangs of ice overhanging most of the narrower channels of the falls, and piles of snow in places left over from the night before last.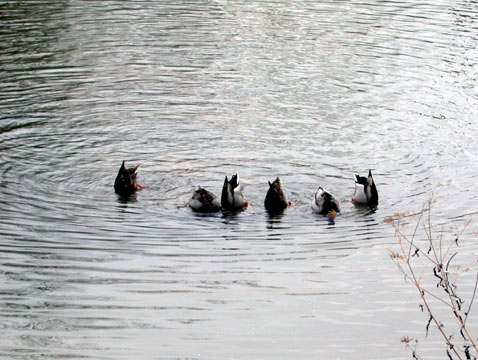 The non-migratory ducks did not appear to mind the weather, as they were busily eating something off the bottom of the part of the canal that had not frozen and we saw more of their butts than their heads, which amused the boys to no end.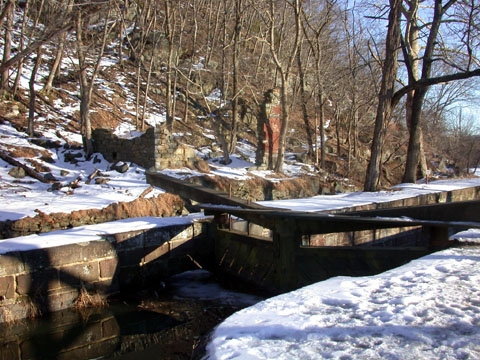 The snowy ruins of the lockhouse by a snowy C&O Canal lock.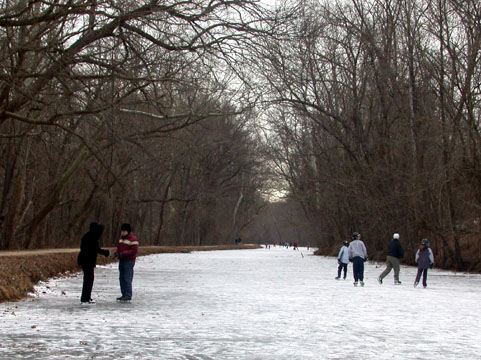 We walked across the canal from the towpath, something I have never done in all the years I have lived in Potomac. People were playing hockey.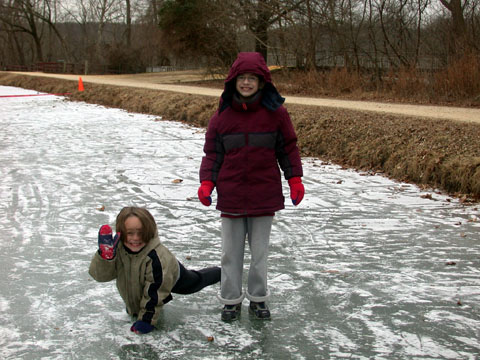 The ice appeared to be at least six inches thick but was probably more for the park to have roped off sections for public skating.