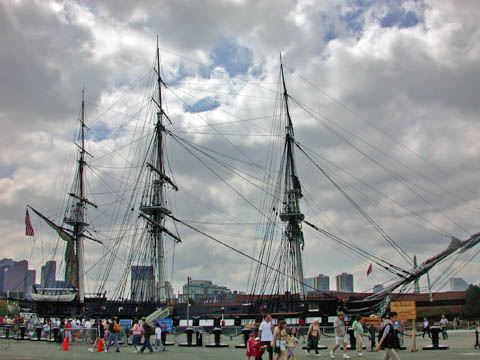 The USS Constitution, aka Old Ironsides, the oldest commissioned warship afloat in the world, docked at the Charlestown Navy Yard.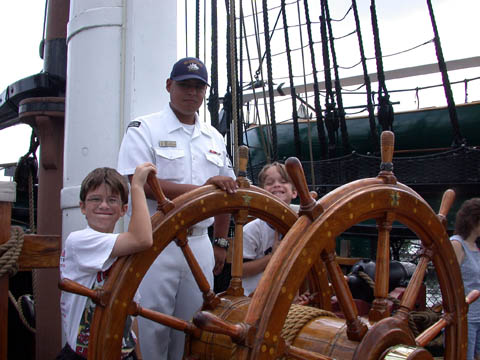 Our tour guide was a US Navy gunner's mate who picked Daniel out of a crowd of about 60 people to be his example powder monkey. He was particularly enthusiastic explaining discipline and the use of rum aboard ships.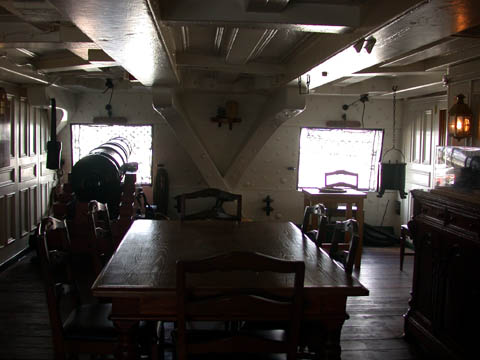 The Constitution's stern cabin...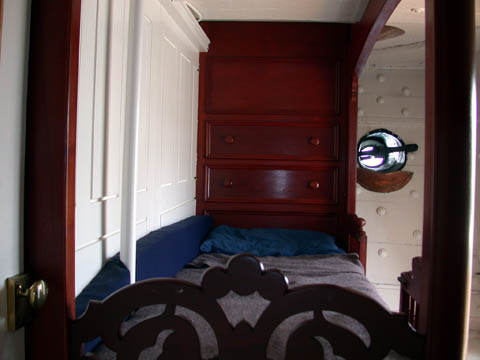 ...captain's sleeping cabin...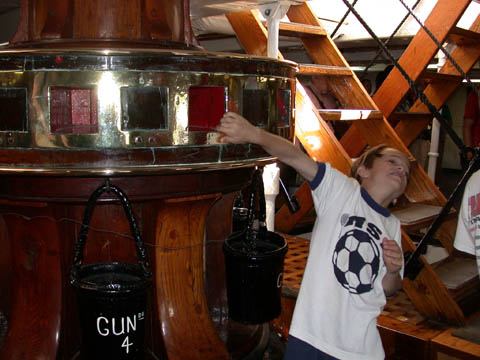 ...capstan...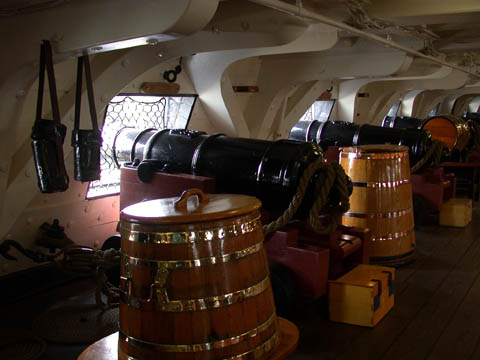 ...and gun deck.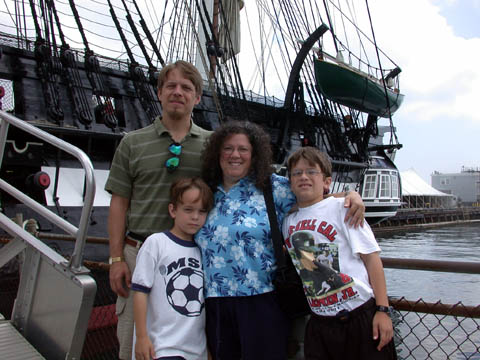 The Constitution is amazing in itself, particularly since we have been aboard her rebuilt sister ship the Constellation so many times, and hearing about the battle with the Java in this context after reading The Fortune of War was an utter delight.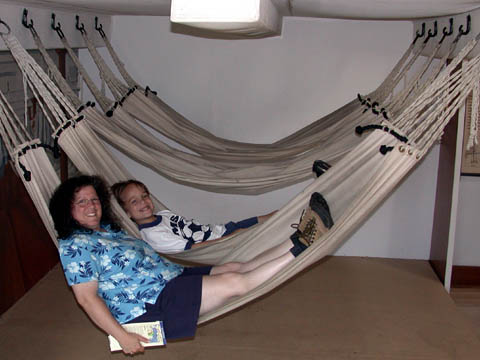 At the USS Constitution museum, trying out the hammocks...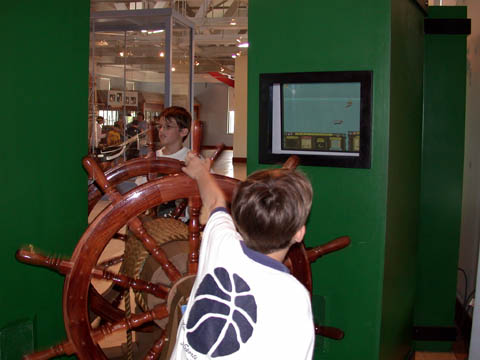 ...and fighting the battle with the Guerriere via computer. (Daniel of course got to be the Americans. Adam's favorite thing about "Guerriere" is that it rhymes with "derriere," one of the few words of French he knows.)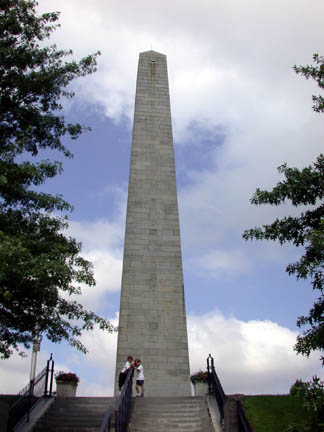 The Bunker Hill monument, though in fact the battle of Bunker Hill was fought at Breed Hill.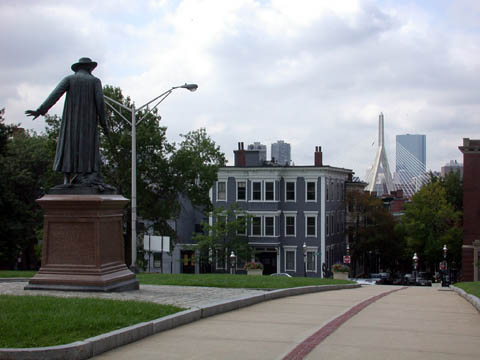 Bunker Hill Bridge from in front of the monument. The red brick stripe leading down the hill is the Freedom Trail, which has one of its ends in front of the monument. This is what we were following past Paul Revere's house, the Old North Church, etc. the other day.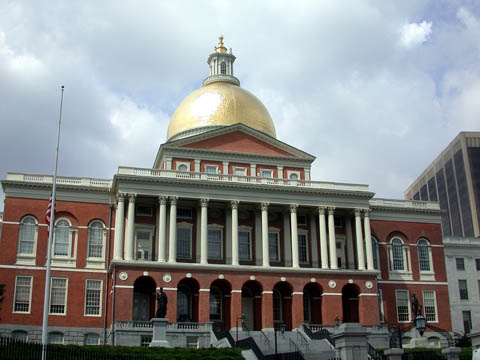 The state house above Boston Common. Paul used to work in the tall white building in the back right -- 1 Ashburton Place.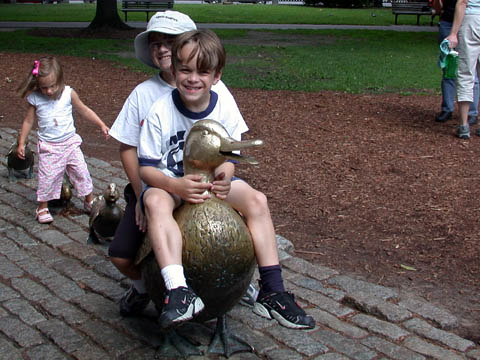 Make Way For Ducklings, based on the Robert McCloskey book.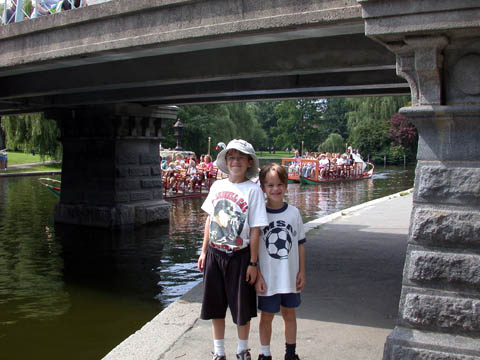 The swan boats in the public gardens.