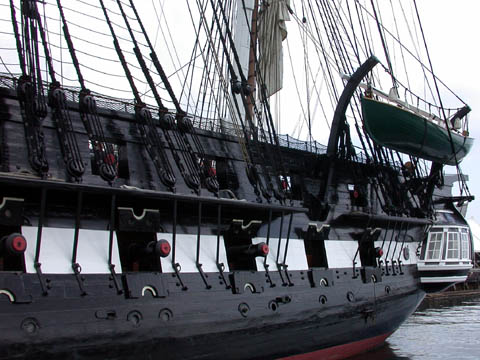 Old Ironsides from the dock on the far side.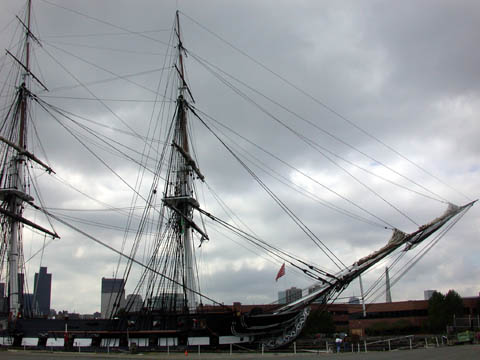 From just past security inside the navy yard.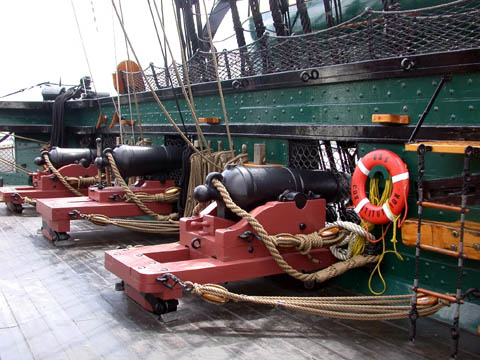 Carronades on the spar deck.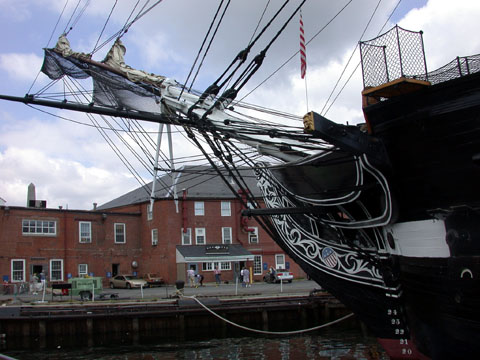 Some of the paint detail on the front of the ship -- I love the little lion heads.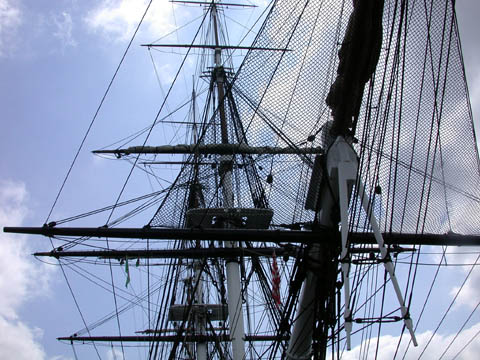 The rigging from beneath the bowsprit.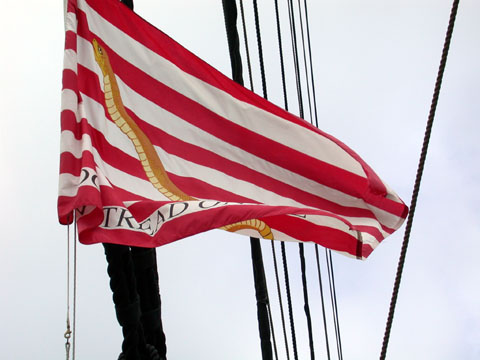 Don't Tread On Me.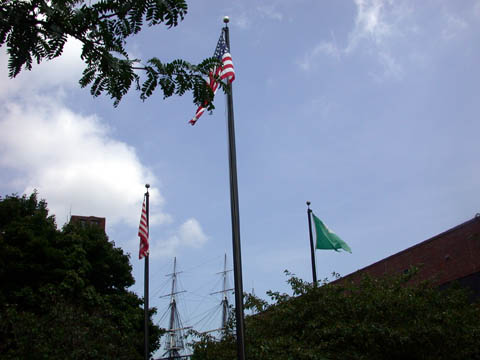 View of the masts from the visitor's center at Charlestown Navy Yard.