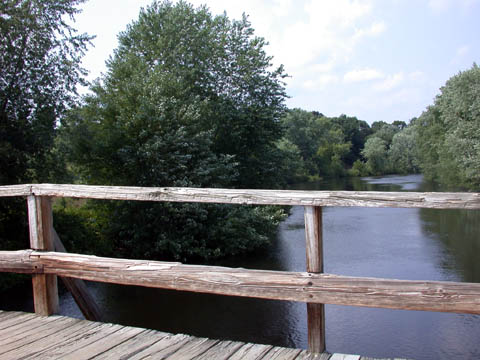 The North Bridge in Concord, Massachusetts, where the colonial militia, fearing that the British would burn the town, began their pursuit of the troops that lasted all the way to Boston.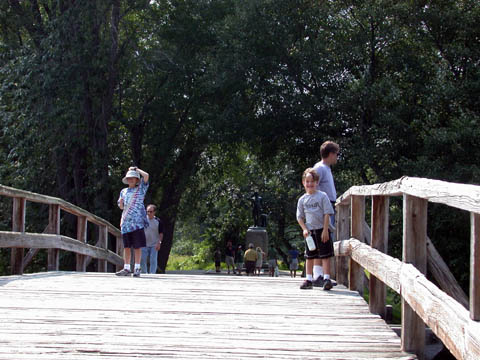 We followed roughly the same trail.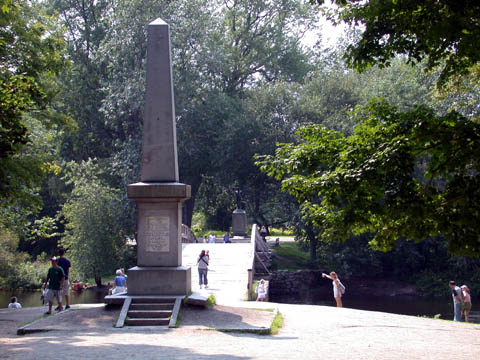 North Bridge from the Concord side. Note that the memorial here is an obelisk, like the one at Bunker Hill, the one at Lexington Common and the Washington Monument, which I believe has to do with the Masonic loyalties of many of the Founding Fathers.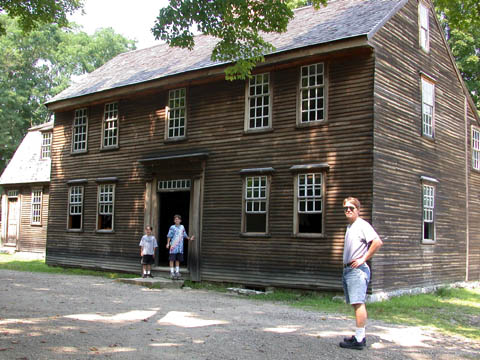 Hartwell Tavern near Concord, built in 1733, searched by the British for hidden armaments.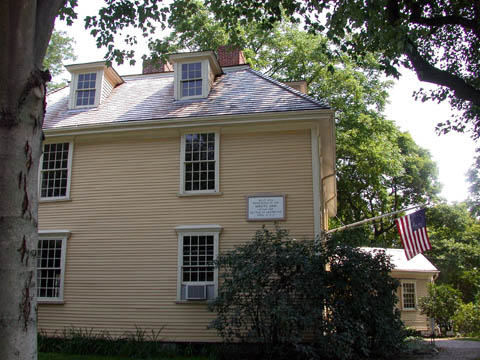 Buckman Tavern in Lexington, headquarters of the Minutemen on April 19, 1775. The American Revolution began just across the road...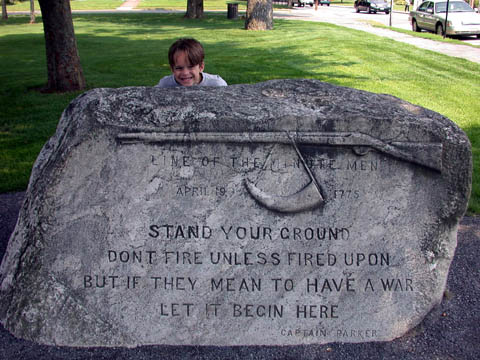 ...here, where some overtired or overeager soldier on one side or the other fired a shot and the British proceeded to shoot at fleeing colonial patriots.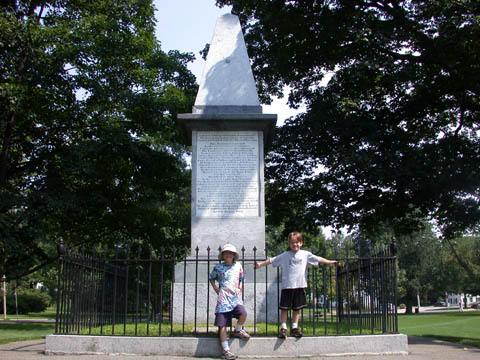 See? An obelisk memorial.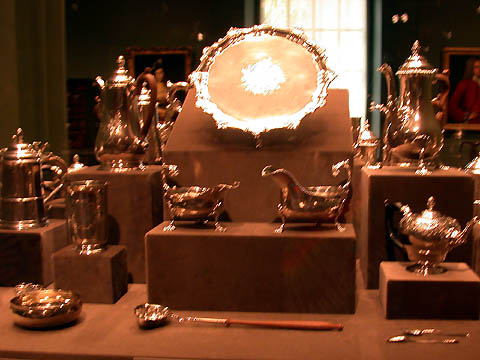 The British fled from Concord back through Lexington, where they were met by reinforcements who accompanied them on their march to Boston. We, however, got into the car and drove to the Museum of Fine Arts, where we saw Paul Revere's silver...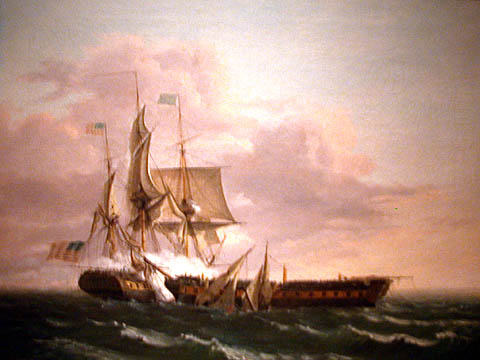 ...Thomas Birch's painting of the battle between the Constitution and the Guerriere, which we heard all about the day before...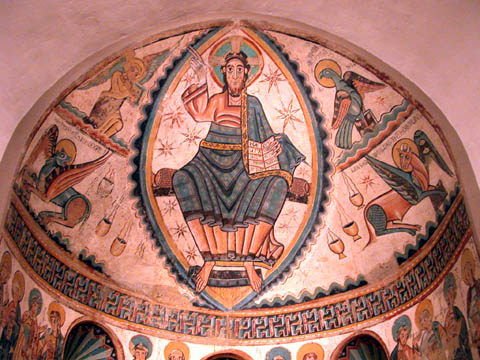 ...a Catalan church ceiling...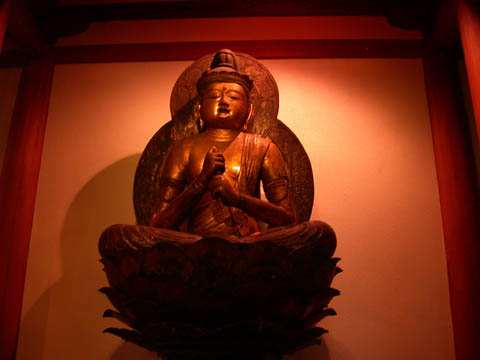 ...a temple room filled with Buddhas, some Thomas Cole paintings, a few Monets, an exhibit on the ancient Olympics using Greek sculpture and urns, mummies, George Washington, and three friends from California, Michigan and Florida respectively who were all in town for the Lord of the Rings exhibit we saw a few days earlier -- with whom we had dinner.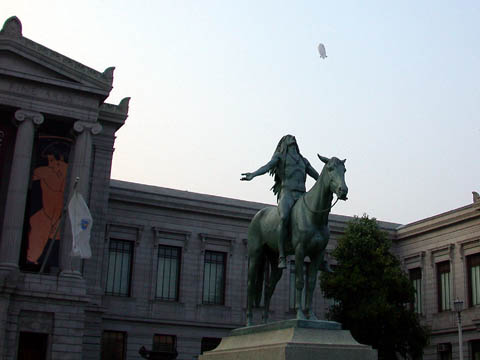 I really wanted to take a picture of Fenway Park, but the one I snapped through the car window on the way into Boston only showed advertising on the back of the stadium, not even the lights. However, while leaving the art museum we did spot the blimp overhead, which enabled us to take a photo of the famous Indian sculpture admiring it as it deserves.