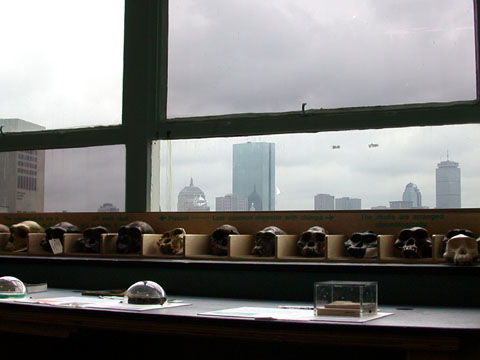 The skyline above a row of skulls at the Museum of Science.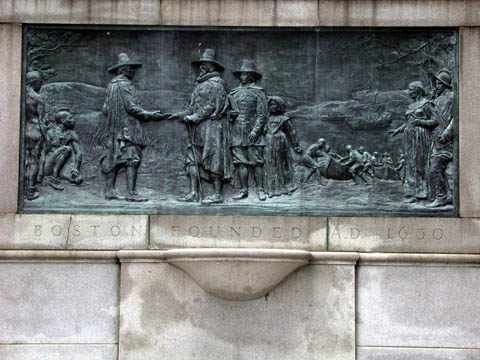 The founding of Boston mural in Boston Common.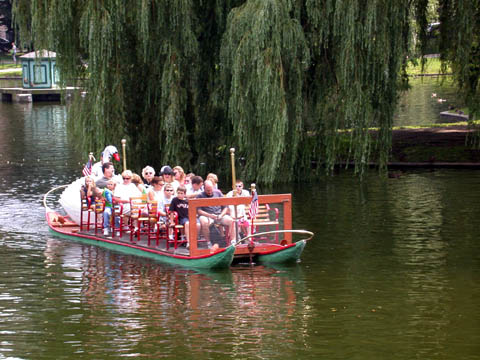 Swan boat at the public gardens next to Boston Common.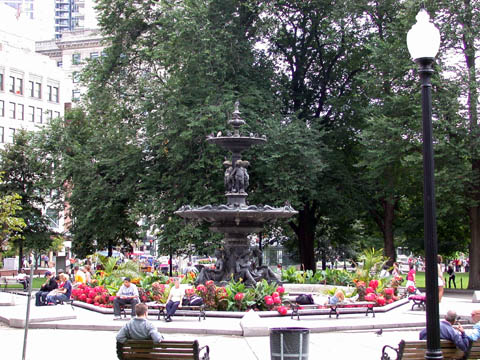 Fountain decorated with pigeons, Boston Common.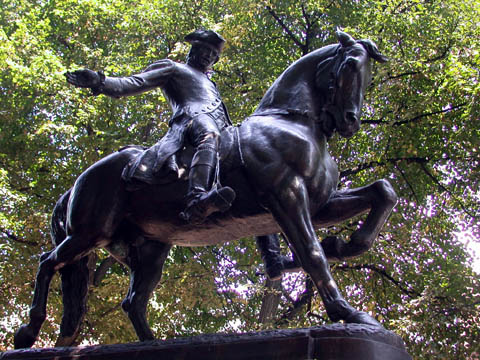 Paul Revere at Paul Revere Mall.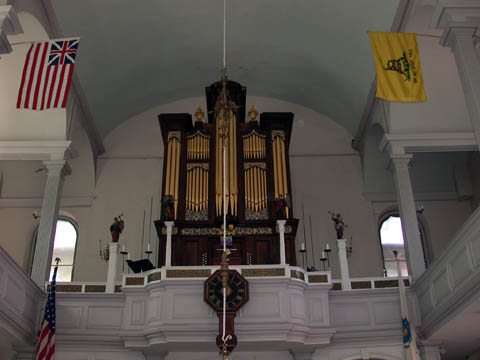 The organ in the Old North Church.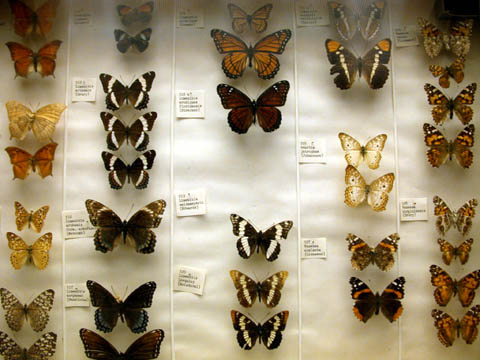 Mounted butterflies at the Museum of Science.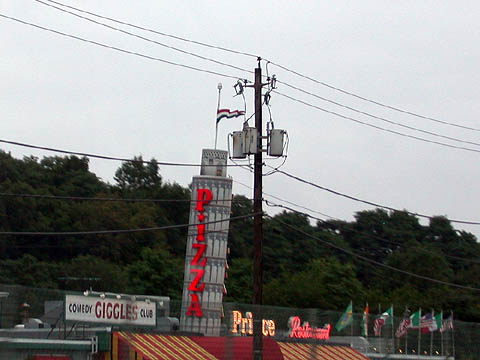 Driving from Salem to Andover, we discovered great restaurant signs, including the Leaning Tower of Pizza...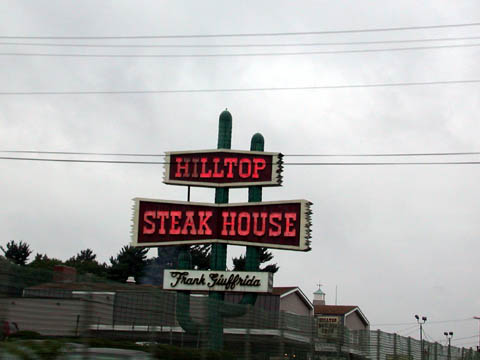 ...this all-American steak place with dozens of plastic cows in front and an impressive collection of southwestern kitsch...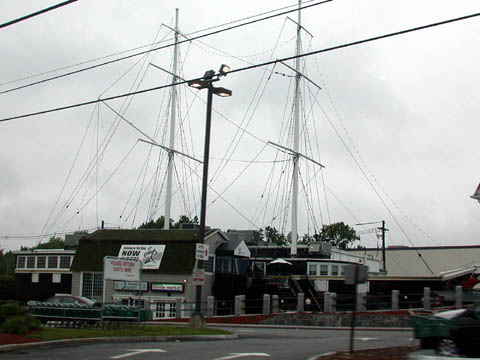 ...and this Italian seafood place built into a tall ship.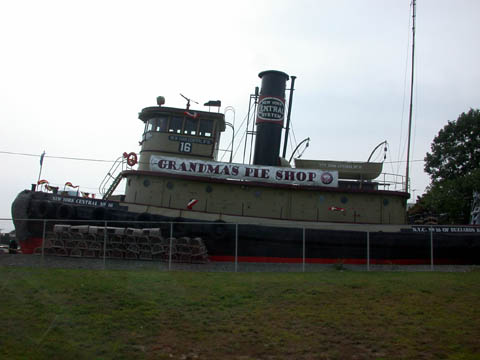 This restaurant-boat, on the other hand, is in Massachusetts on the way to Cape Cod from New Bedford.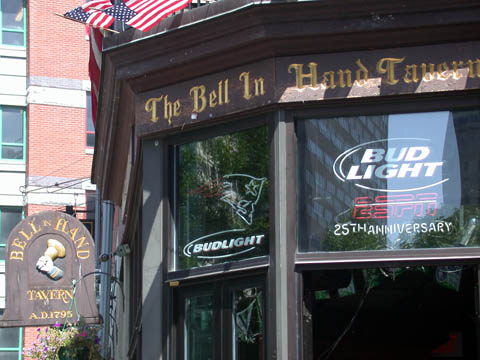 And in Boston, the tavern that could have been the one Stephen Maturin visited in The Fortune of War.