Our Trip To California, April 2001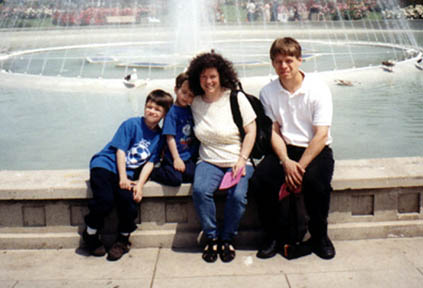 My family at the fountain behind the Coliseum after
visiting the California Science Center with David.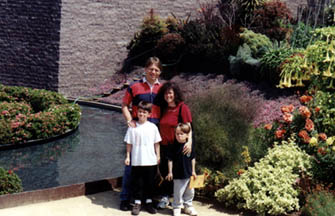 In the garden at the Getty Museum.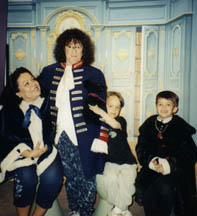 With Lynda in the kids' room at the Getty.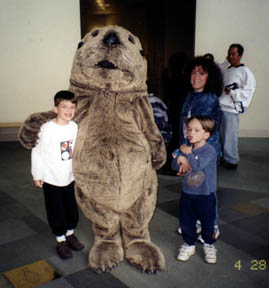 With the walrus at the Aquarium of the Pacific.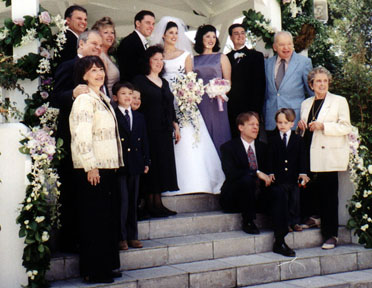 My extended family at my cousin Allison's wedding.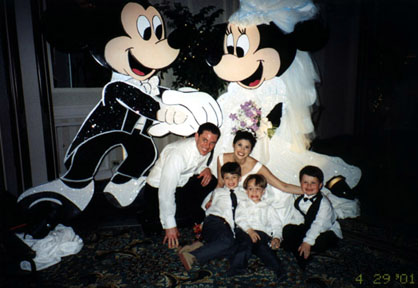 Bride, groom, Mickey, Minnie, Daniel, Adam and Garrett.

RETURN TO MY PHOTOS / RETURN TO THE LITTLE REVIEW