LOUISE FLETCHER
NUMEROLOGY AND HOROSCOPE

FIRST NAME ANALYSIS BY THE KABALARIANS
Get yours free from http://www.kabalarians.com/gkh/your.htm
The name of Louise contains within it an intense emotional power that could drive you to put forth great effort to accomplish your ambitions and to do something noteworthy and worthwhile. There are humanitarian ideals in this name, making you feel the urge to champion the cause of the downtrodden, the victims of circumstances and injustices. However, it is difficult for you to materialize your ideals because of a restless, unsettled feeling which causes you never to know just what it is that you should be working toward, and the very intensity of your nature makes systematic concentration and application a challenge. You can have intensely contrasting feelings toward people, either you are fiercely loyal or extremely intolerant. There is rarely a happy medium in your feelings. Consequently, you experience many disappointments in people, tragedy, and the loss of the very things for which you may be intensely striving. Bitter experiences could make you cynical, critical, and argumentative. You find it difficult to see the brighter or humorous side of a situation. This name makes you nervous and highly strung, causing tension affecting your nervous system and solar plexus.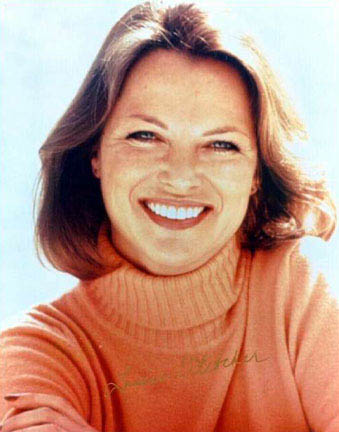 NATAL HOROSCOPE BY KELLI FOX
Get yours free from http://www.chartshop.com
SECTION 1: General Personality Characteristics
You have powerful emotional attachments to the past, your family, your childhood, those places you associate with safety and security and your beginnings. Maintaining a connection with your roots and heritage and keeping family bonds strong are very important to you. Loyal, devoted, and sentimental, you tend to cling to whatever is dear to you, be it person, familiar place, or cherished possession.
You are sympathetic, nurturing, supportive, and very sensitive to the emotional needs of other people. You like to be needed, to care for others, and you often worry about the people you love. You have a very strong need for a sense of belonging and acceptance, and you center much of your life around your home. You are more concerned about people and their feelings than with power, achievement, or position in society. Kindness, consideration, and tenderness impress you more than any sort of honor the world can bestow.
You are primarily emotional and your views are often dominated by your feelings and by your own personal, subjective experiences, rather than reason, logic, or abstract principles. It is difficult for you to judge situations in a fair, objective manner for your personal sympathies and loyalties usually enter in. You take things very personally, and sometimes build a wall around yourself to protect yourself from pain and rejection. You feel rather shy and vulnerable at heart. You also tend to be moody, experiencing frequent emotional ups and downs. You need to have a place and time in your life to withdraw, introspect, dream, and replenish yourself; otherwise you become cranky and unhappy with those around you.
You function in an instinctive, nonrational manner and like to immerse yourself in creative activities where you can express your feelings, imagination, and instincts. You often love to cook, since it can be both creative and a way to nurture and nourish others. You also have a great affinity for music, because it evokes and communicates feelings that may be difficult or impossible to put into words.
Your compassion, sensitivity, and imagination are your strong points. Your faults include an inability to release the past and go forward, clannishness and prejudice, and a tendency to be self-pitying when you meet hardships in life.
SECTION 2: Mental Interests and Abilities
You are highly interested in inner, subjective, and personal issues, and your thinking is based more on feelings, intuition, personal experiences, and prejudices rather than reason or logic. Intellectual abilities and accomplishments without heart or soul mean little to you. You are empathic and would be an excellent counselor, for you are a sensitive listener and deeply interested in a person's feelings and inner life. In addition to psychology, you are drawn to education, art, poetry, music, or mythology. You are not especially confident about speaking in public, but will open up and share your thoughts in small, intimate groups. You enjoy keeping a diary or personal journal and reading the chronicles of others' lives and personal development.

NUMEROLOGY REPORT BY NUMBERQUEST
Get yours free from http://www.numberquest.com/numerology/report/index.html
NAME ANALYSIS: Louise Fletcher
EXPRESSION: 5
The Expression number shows us who we truly are, what we came into this life already knowing. This is where we feel most comfortable and how we automatically act. We attract people and situations to us that require our Expression so that they can further evolve. In this way we play the role of teacher. Naturally we are attracted to occupations that we resonate to, so the Expression number can be a strong factor in our choice of a career as well. Our Expression is the vehicle, with all its virtues and vices, that drives us along the path of our Destiny. It is the essence of our identity.
You use life changes like rungs on a ladder. Growth, variety, beginnings and endings are constant elements in your life. You are able to let go of anything or anyone in order to further your growth. Because of this ability, coupled with a talent for translating new ideas into logical, useful explanations, you would make a great teacher and/or writer. Travel is something you are made for, even if only through your mind.
SOUL URGE: 6
The Soul Urge number has also been called Heart's Desire and Spiritual Urge. It is our secret, innermost longing. Our dream, our motivation, the fuel that energizes our journey. The Soul Urge number reveals what we secretly strive to be or accomplish. Some have said that this number tells us what we have been in previous lifetimes, the accumulated growth of our soul.
Love, giving it and getting it is your main concern. You are drawn to people and situations that allow you to express your ability to harmonize, heal and sympathize. Family relationships take up much of your attention as you always like to know what's going on, and you are good at resolving conflict. Beauty and the arts or decorating are also ways that you may express yourself.
PERSONA: 8
The Persona number describes the way we appear to the outside world, the first impression people have of us. We may not even be aware of how we are perceived by others because we are so often focused on our inner world, and many times the inner does not match the outer. Persona gives us a peek at some hidden talents we have. The talents that we use to get along in the world and in some instances, protect us from it. It is likened to a bag of tools (jewels) that we carry with us along the way.
There is an air of affluence about you, no matter your station in life. People assume you are in control. You give the impression that you are the best at what you do, so naturally others look to you for leadership. You have an eye for quality and no matter what it takes you dress for success. Designer clothing of the highest quality is certainly your preference. People cluster around you hoping that some of that luck is contagious.
NATAL ANALYSIS: July 22, 1934
PERSONAL YEAR: 5
The 5 vibration brings a desire for freedom of movement, speech, and thought. Freedom to follow wherever the 5 senses lead. Travel, adventure, education, and communication are likely interests at this time. Changes are constant and the freedom to move with these changes is very important. Love affairs, sex, indulgences of every kind are a part of this vibration. This is the time to explore and investigate. You are accumulating knowledge and experience for the rest of your journey.
PERSONAL MONTH: 8
This is your month for progress, and money! There are many opportunities for advancement now and if you use them wisely, the dividends will multiply. Be careful with spending. Cash checks. Exercise your power and influence. Be benevolent.
PERSONAL DAY: 6
Buy flowers. Fill the bird feeder. Paint. Cook a delicious meal for a friend or relative. Nurse someone back to health. Lavender or light green are healing colors today.
DESTINY: 1
The Destiny number describes the life lessons that we have come here to learn. It reveals to us the path we must take, and the role we must play to fulfill our mission. Often our choice of career is based on this vibration, and if not, then it will manifest through avocational pursuits. We may attract people and experiences into our lives that mirror the traits of this number for us, so that we may develop into our highest potential. We don't always welcome our life lessons, so it is a possibility that we may even feel an aversion to the characteristics of our Destiny number in other people, and we may ourselves act the opposite. In spite of the many ways we may choose to react to this force within us, we have been gifted with all of the talents and energy needed to fulfill our Destiny.
You are a pioneer. Independent, original and strong willed you have all of the tools of leadership and self-mastery. You must learn to use your courage, creativity and unique individuality to steadfastly make your dreams come true. Inventor, originator, initiator your key word is discover.
The destiny is divided into 3 great cycles, each governing us for specific durations throughout our life. The Seed cycle begins at birth and colors our experiences through childhood and adolescence. During the year nearest our 28th birthday, we move into the Fruit cycle which remains throughout the middle part of our life until the year nearest our 56th birthday, and the Harvest cycle carries on from there. Taken all together, the cycles show us our particular path that will lead to the fulfillment of our destiny.
SEED: 7
When the 7 is the seed cycle, the child may spend much of their time alone, with their books and their ideas. Others may view them as unusual in some way. If encouraged and allowed, the 7 seed cycle can create a genius or child prodigy.
FRUIT: 22
This cycle promises huge achievements, and dreams come true. Enormous assistance is provided to make far reaching visions a reality for the benefit of all mankind. International travel, and diplomatic services are another possibility. It is important to listen for the inner voice as it will guide you towards the best decisions.
HARVEST: 8
Manage all that money wisely! This is the time of either reward for wise choices in the past, or hard work, usually to maintain all of the success. It is important to use discernment at this time, especially when finding someone to manage the very important things to you, like your finances. You could easily start a new company now or diversify into a new field or project. Luck and assistance are with you. It's not likely that you'll consider "retirement", however, it is important to find a lot of time for rest and maintaining emotional relationships for your health.
MAIN
CONTENTS
FAQ
RESUME
PHOTOS
DS9
CONS
ART
BOOKS
LINKS