OUT OF THE CROWD
A TV GUIDE ARTICLE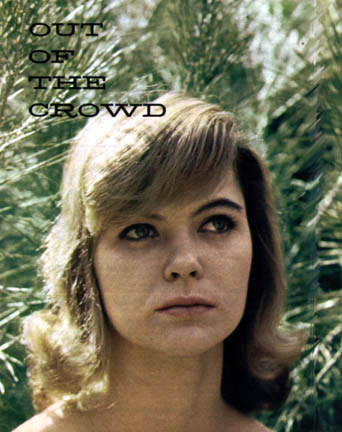 Twenty-two-year-old Louise Fletcher is a willowy, thoughtful and reasonably ambitious girl from the University of North Carolina. She would appear, at first glance, to be no different from other aspiring actresses who left home (hers was Birmingham, Ala.) to try their luck in television. But there is a difference, according to top TV director John Frankenheimer.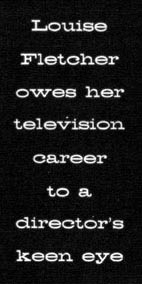 Louise left college in June of 1957 thinking that she might try acting, but never seriously believing that she would be successful at it. She went to work in a doctor's office. One day last January an actor friend, Lee Phillips, got her a bit part in a Playhouse 90 play Frankenheimer was directing, "The Last Man."
"She caught my interest immediately," says Frankenheimer, who cast her in several more shows. "She has a certain magnetism. Somehow, in a crowd she is the one who shines out."
Soon Louise got other parts -- Yancy Derringer, Bat Masterson, Lawman and Maverick. Jules Schermer, producer of Lawman, says, "She's the most instinctive actress I've seen in 25 years."
If she has that elusive star quality, Louise says she doesn't know where it comes from. But her parents being deaf from birth may have contributed to it.
She says: "I learned from them how much can be expressed with never a word spoken. I have never seen two better-adjusted people who got more out of life. You see, their other senses are sharpened. And I learned from that. It's not what you say so much as what you're thinking that counts. And I've found it's true in acting too, at least for me. If I'm thinking the right thoughts, the scene usually comes out right."
Copyright April 4-10 1959 TV Guide.
MAIN
CONTENTS
FAQ
RESUME
PHOTOS
DS9
CONS
ART
BOOKS
LINKS