THEN & NOW -- PEOPLE 20 YEARS
A PEOPLE MAGAZINE ARTICLE



Louise Fletcher won the 1975 Best Actress Oscar for her portrayal of Nurse Ratched in One Flew over the Cuckoo's Nest, but it was for her May-December relationship with Morgan Mason that Fletcher made waves in People (July 11, 1977 [Linda Blair was on the cover]).
The actress, who had recently split with producer-husband Jerry Bick, was 43 and the mother of two teenage sons when she set up house with Mason, then 22, a former child actor and the son of actors James and Pamela Mason.
"He was so much more sophisticated than I was," says Fletcher, now 59, who will appear in the upcoming black comedy Tollbooth. Still close friends, Fletcher and Mason say age was not a factor in their 1980 breakup.
"I still have great affection for her," says Mason, now 38, a William Morris executive, married since 1985 to singer Belinda Carlisle, 35.
Fletcher, who lives alone in L.A., has no regrets either. Says she: "That experience taught me that I was capable of great love."
Copyright February 1994 People Magazine.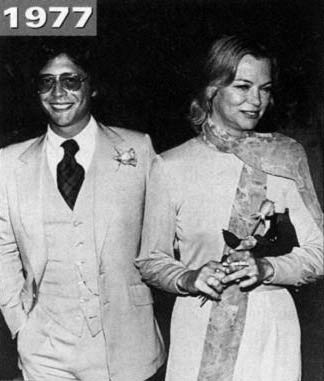 Savoring the memory of her union with a much younger man, Fletcher (at home in L.A. and with Morgan Mason in Beverly Hills) says proudly, "I sort of started a trend." (Photo credits: 1977 - Ron Galella, 1994 - Jim Mchugh/Outline)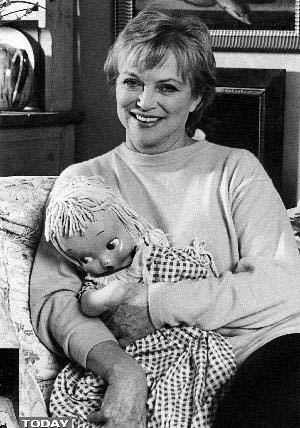 MAIN CONTENTS FAQ RESUME PHOTOS DS9 CONS ART BOOKS LINKS