ASSOCIATED PRESS PHOTOS OF LOUISE FLETCHER


These photos belong to the Associated Press and to the photographers who took them. They are here for the enjoyment of fans, not for profit.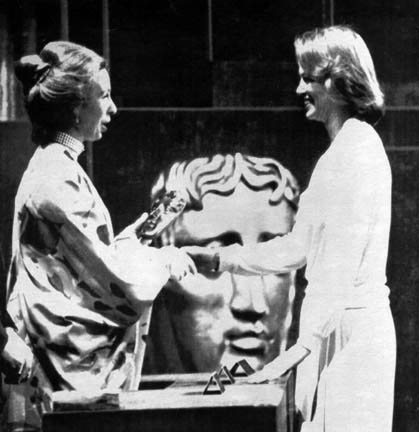 LONDON, March 25, 1977 -- Britain's Princess Anne presents American actress Louise Fletcher with the best actress award for her role in "One Flew Over the Cuckoo's Nest," at the British Academy of Film and Television Arts awards ceremonies in London Thursday night. The film won in six categories, including best actor for Jack Nicholson, who starred in the American film.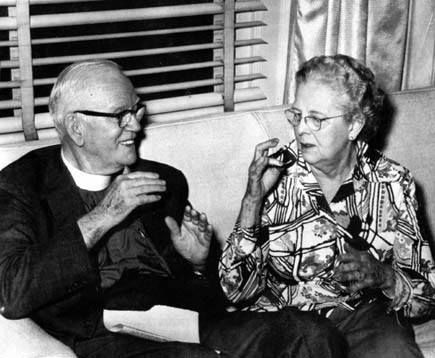 BIRMINGHAM, March 30, 1976 -- "We're proud of her. It seems she got with the right crowd," the Rev. Robert C. Fletcher said of his daughter, Louise Fletcher, who won an Oscar as the best actress. The Rev. and Mrs. Fletcher, both deaf, watched Louise send them a message by sign language over television as she accepted the award.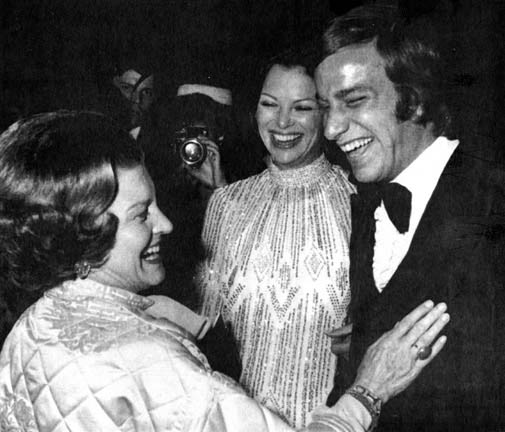 WASHINGTON, April 29, 1976 -- First Lady Betty Ford chats with Academy Award actress Louise Fletcher and Tom Sullivan, a blind singer from Los Angeles, at the Kennedy Center in Washington Wednesday night. Mrs. Ford attended a benefit performance for the handicapped held at the center.

MAIN CONTENTS FAQ RESUME PHOTOS DS9 CONS ART BOOKS LINKS