Penguin Tour of the Mideast, June 2006

GRACELAND, MEMPHIS ZOO, BEALE STREET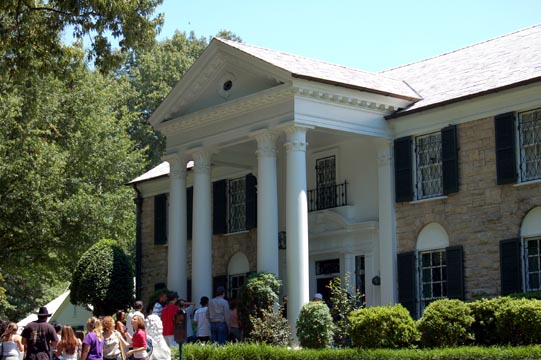 Graceland, Graceland, in Memphis Tennessee, we're going to Graceland.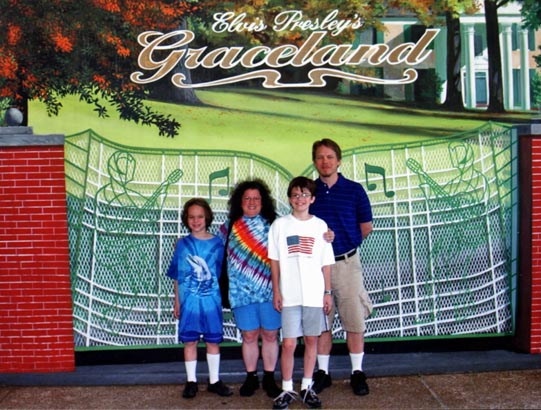 Yeah, we got suckered into the family photo. Might as well have one for the trip.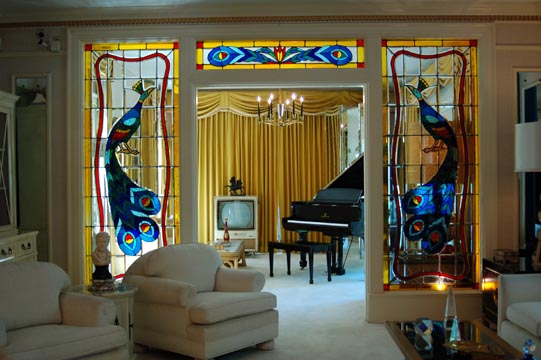 The front parlor and music room.

Flash photography was not allowed indoors in any of the buildings, and between that and the crowds, getting photos with people in them was difficult.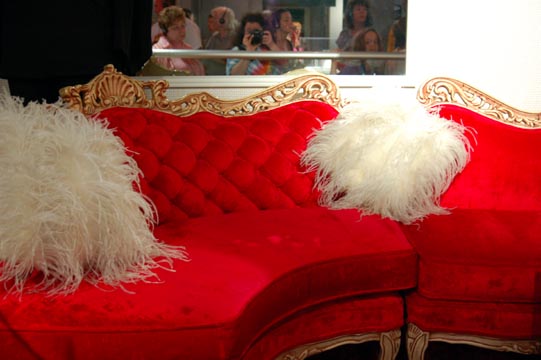 Here you can see me and Adam reflected in the mirror as I take a photo of this lovely red lounge, settled on darker red shag carpet.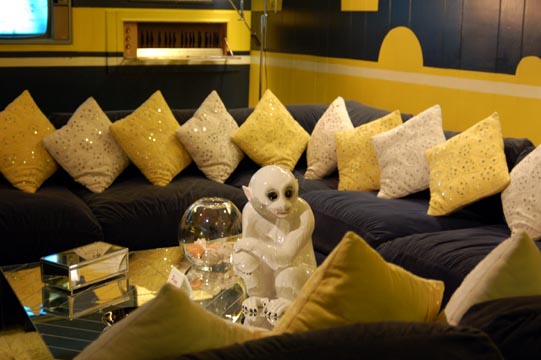 It is difficult to come up with adjectives for some of the decor.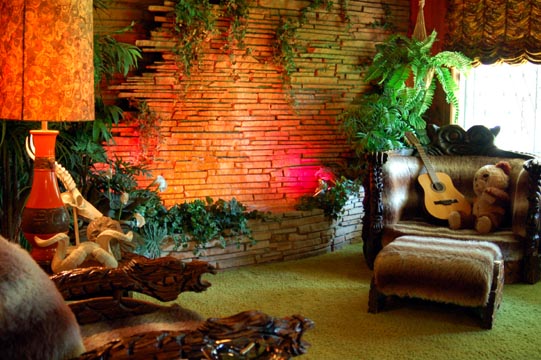 The Jungle Room, for instance...which I somehow expected to be bigger, and did not expect Lisa Marie's teddy bear in such a prominent position.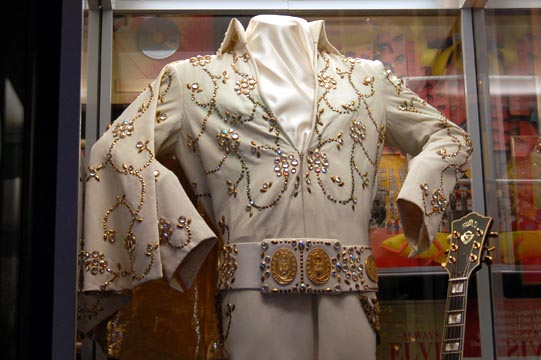 One of Elvis' innumerable fabulous outfits.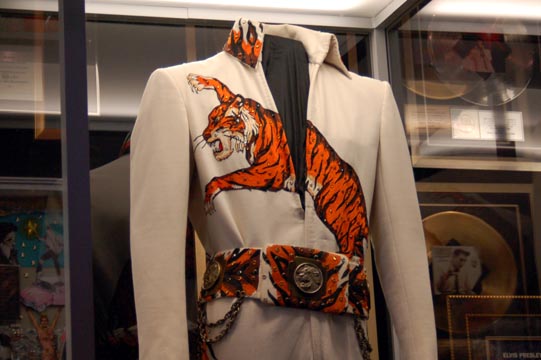 It is really difficult to pick a favorite.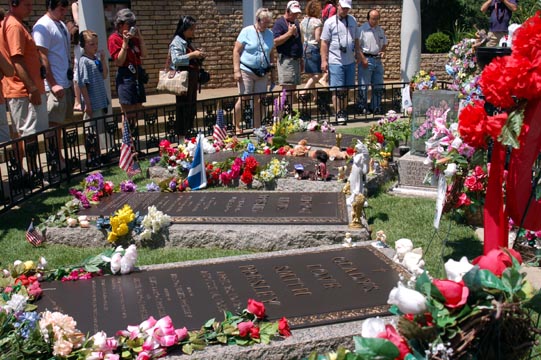 Pilgrims at the graves of Elvis, his parents and grandmother.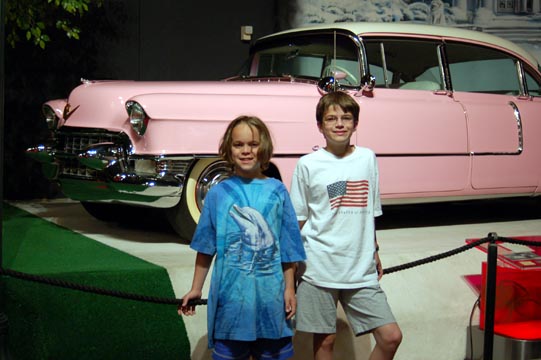 In the car museum with the pink Cadillac...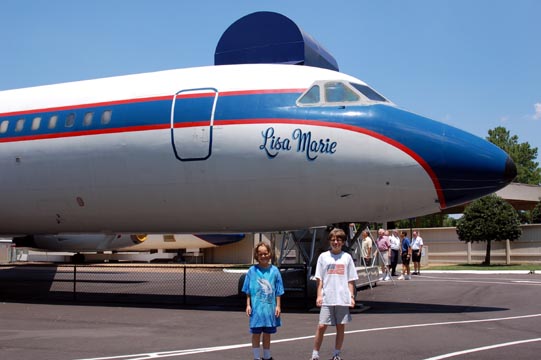 ...and around the back beneath the plane.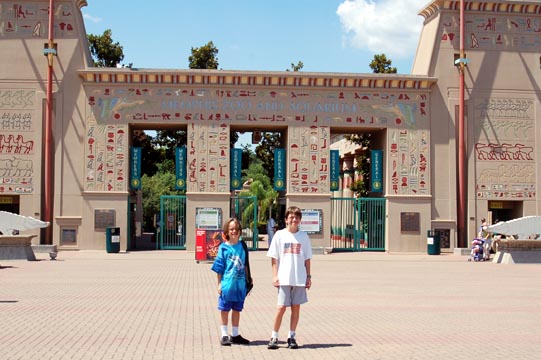 The kids outside the gates of the Memphis Zoo.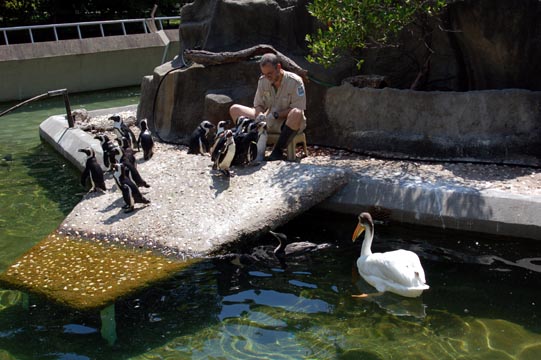 The penguin photo for the day: as these African penguins eat, a pelican prepares to bite a cormorant in vain hope of getting fish.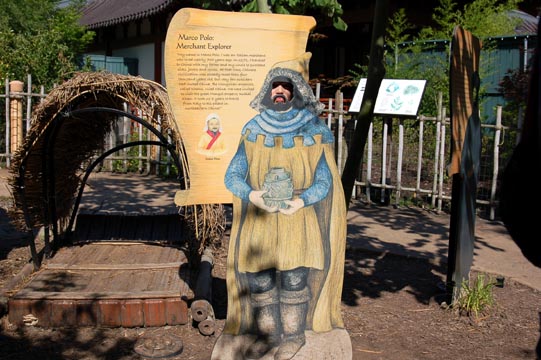 Adam as Marco Polo near the panda exhibit.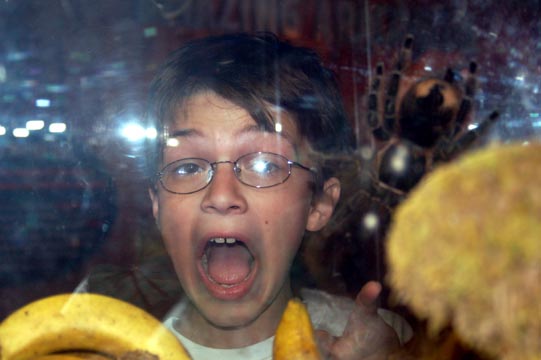 Daniel points out the enormous tarantula on the other side of the case.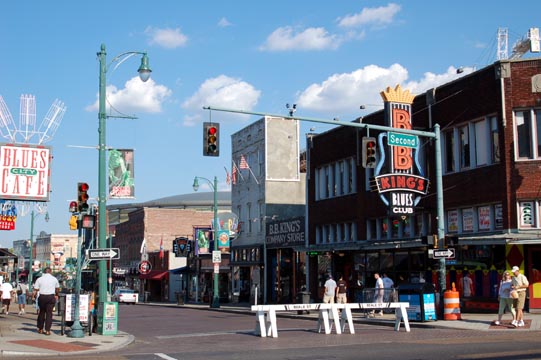 Looking down Beale Street at the blues clubs.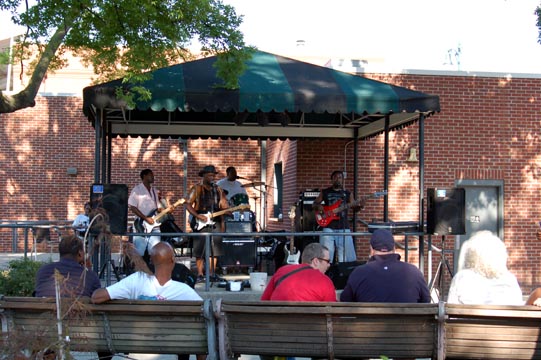 A performance in W.C. Handy Park.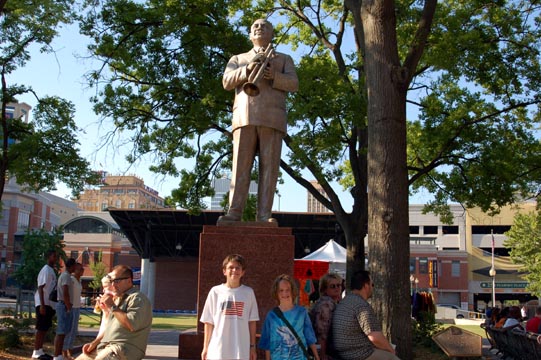 Here are the boys beneath Handy's statue.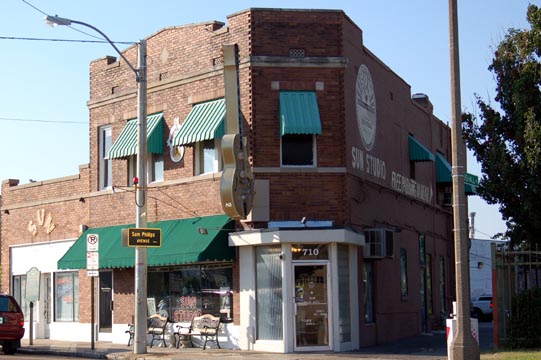 And to come full circle back to Elvis, here on Union Avenue is Sun Studio where it all began.