Penguin Tour of the Mideast, June 2006

NASHVILLE'S PARTHENON, GRAND OLE OPRY HOUSE, AQUARIUM RESTAURANT AND GAYLORD OPRYLAND HOTEL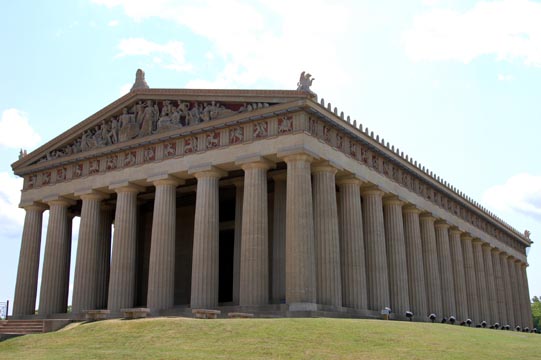 Nashville's Parthenon, built for Tennessee's 1897 Centennial Exposition.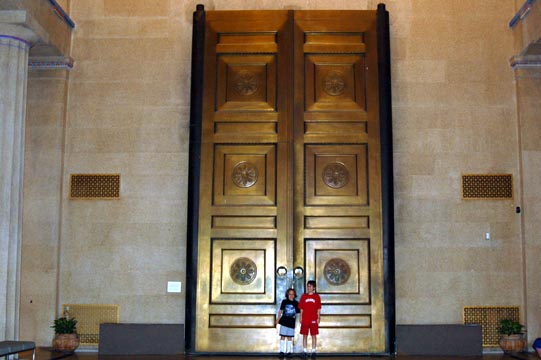 Before the largest matching set of bronze doors in the world at the entrance to the temple room.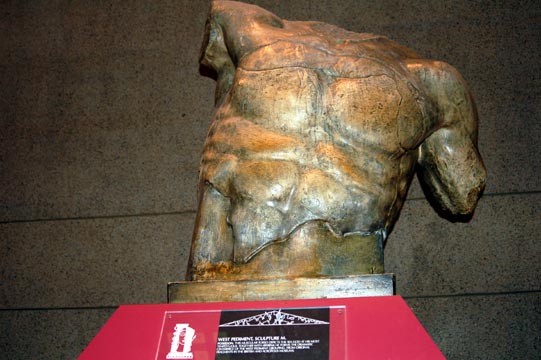 Torso of Poseidon, a replica of an original in the British Museum.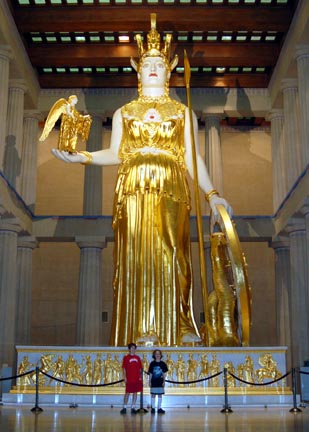 Daniel and Adam dwarfed by the gilded Athena.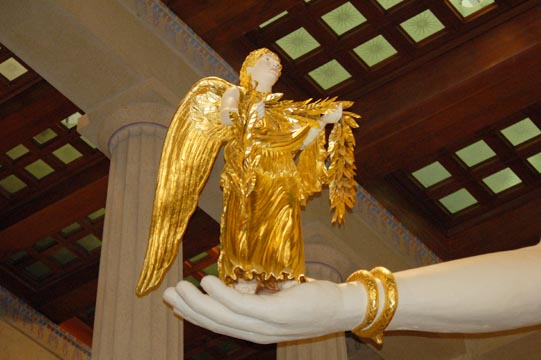 Detail of serpent wristband and statue of Nike in Athena's right hand.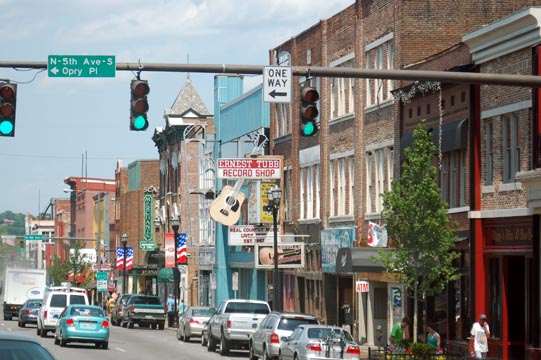 Heading into Nashville's music district from the Frist Center for the Arts.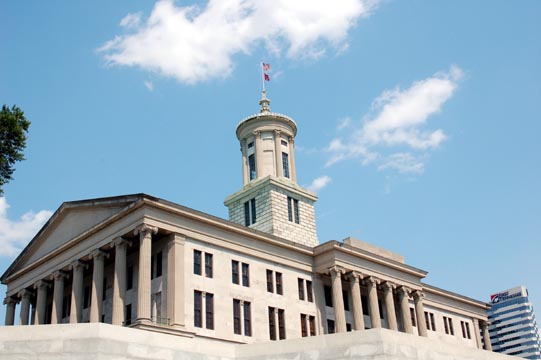 Tennessee State House with First Tennessee Bank building in the background.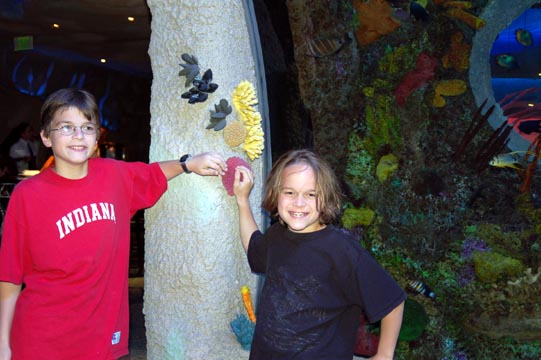 Waiting to enter the Aquarium Restaurant in Opryland Mills Mall.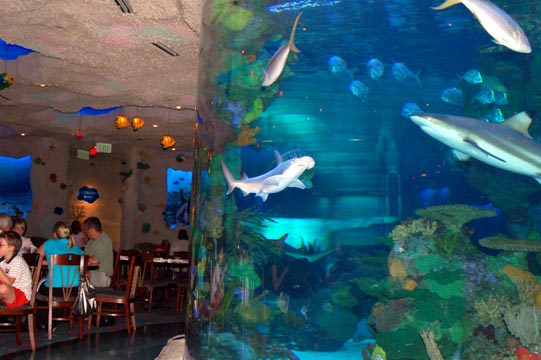 The restaurant's centerpiece is a giant salt-water tank.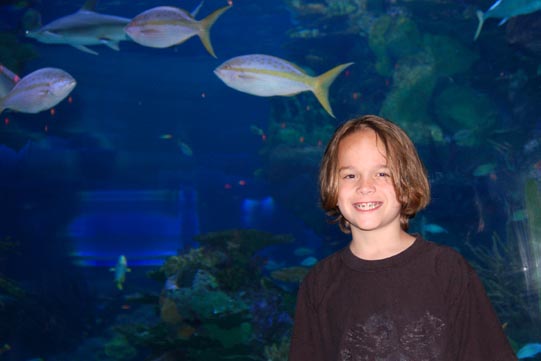 This is now Adam's very favorite restaurant...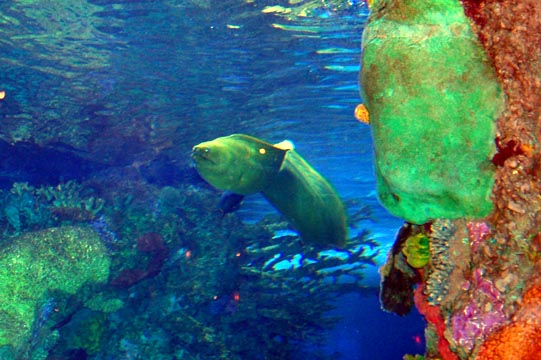 ...because it has two eels...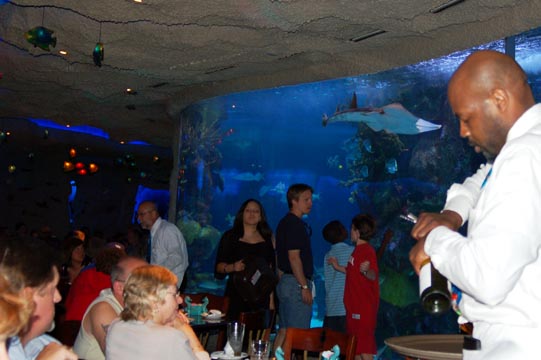 ...a "guitar shark" named Gibson seen swimming above the boys...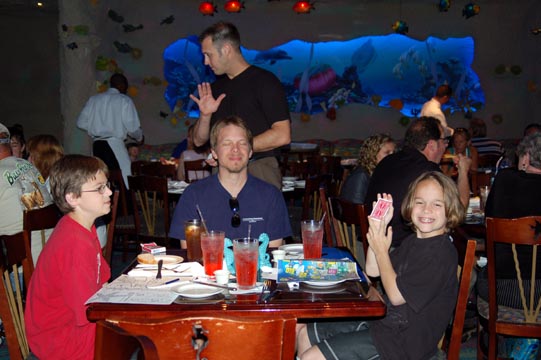 ...and a magician who did card tricks.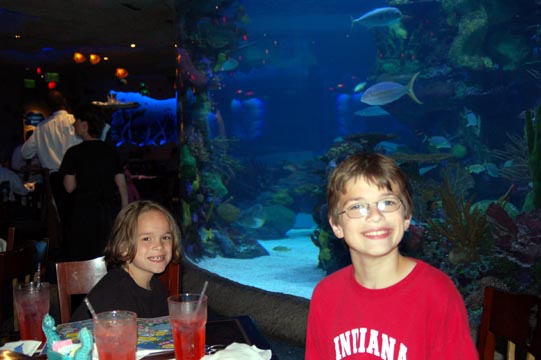 Daniel was happy too despite having hiccups...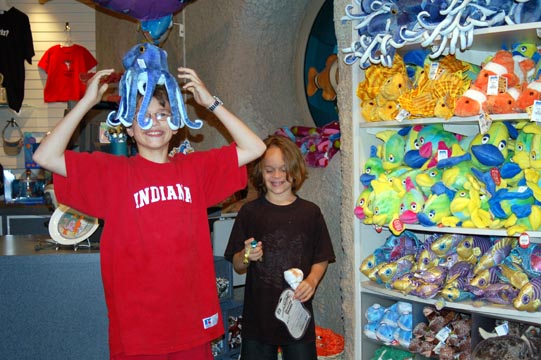 ...and an octopus on his head in the gift shop.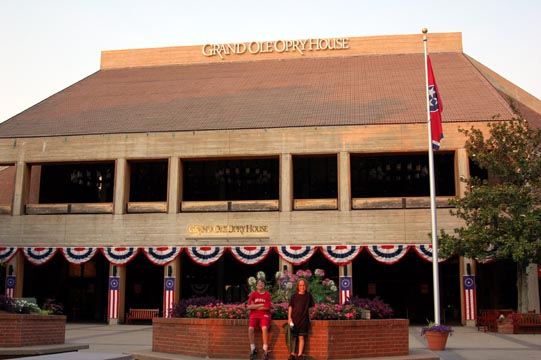 Outside the Grand Ole Opry House.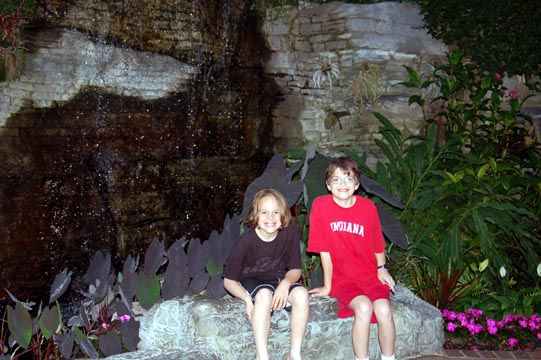 Inside the Cascades section of the Gaylord Opryland Hotel...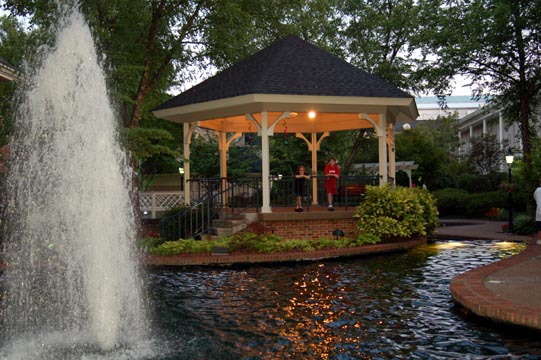 ...and out in one of the courtyards...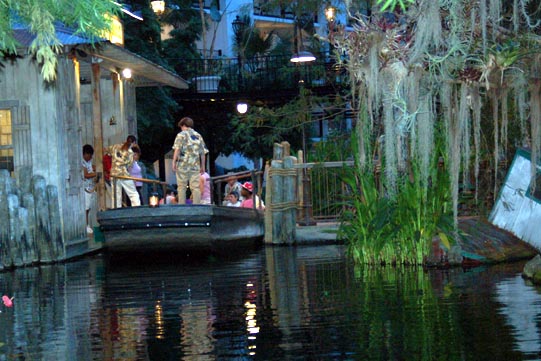 ...and watching an indoor boat launch...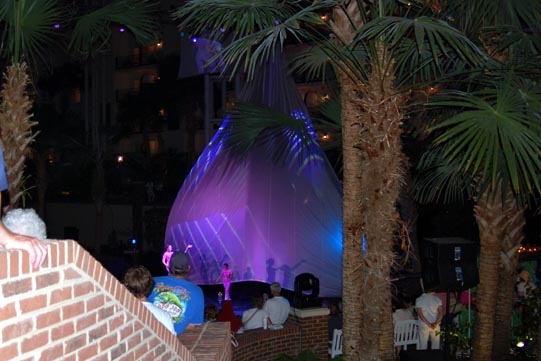 ...and watching acrobats...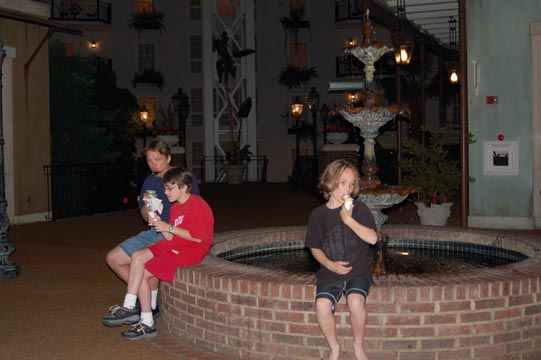 ...and eating Ben & Jerry's.