Penguin Tour of the Mideast, June 2006

CINCINNATI SEAFORMS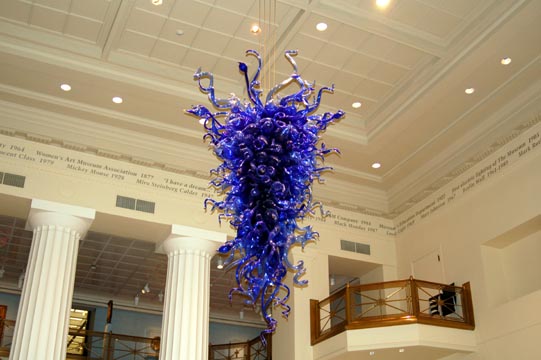 At the Cincinnati Art Museum, Chihuly glass slithers from this chandelier.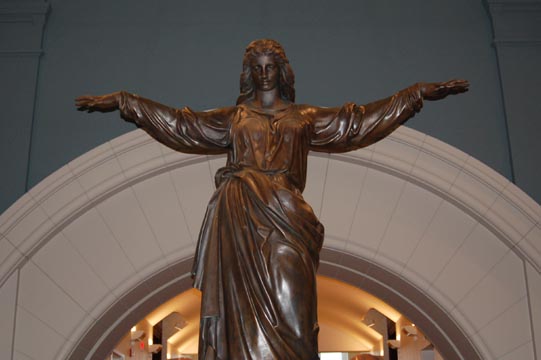 The Genius of Water by August von Kreling.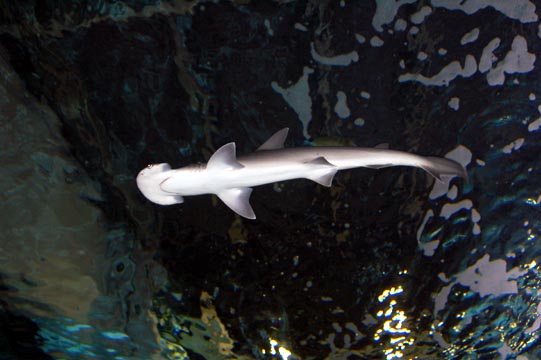 A shark swims overhead from the perspective of one of the tunnels in the big tank at the Newport Aquarium in Kentucky.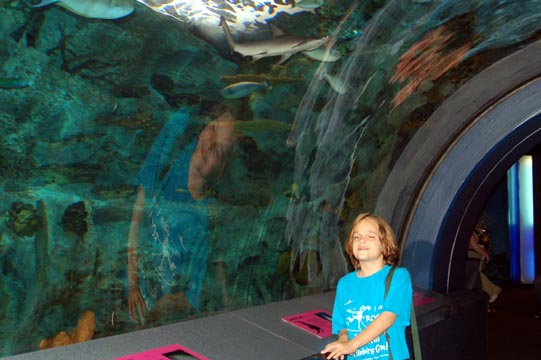 Here are Adam and his reflection beneath a shark.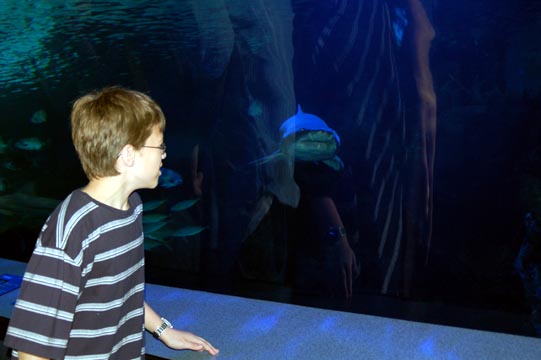 And another: it's coming right at Daniel!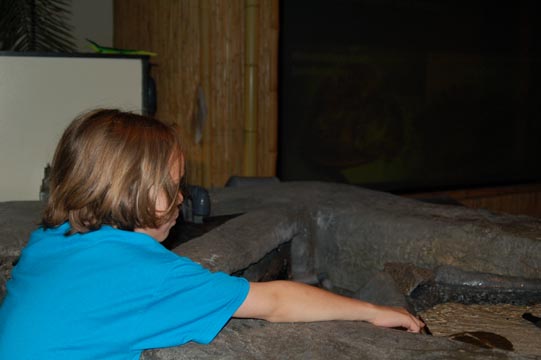 Adam pets a horseshoe crab in the touch pool.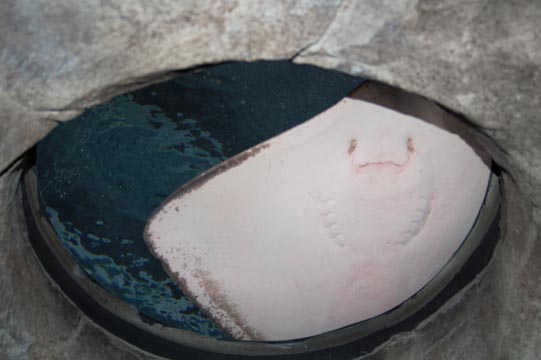 A ray seen through a hole in a passage under another part of the big tank.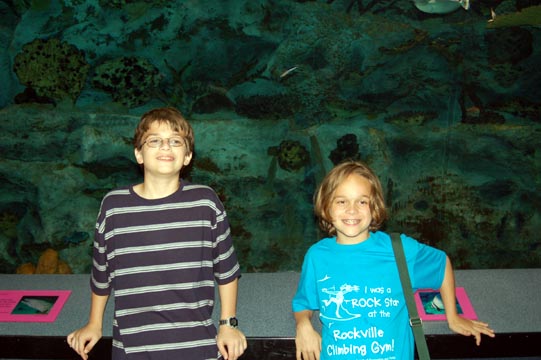 The boys take a break in a tunnel.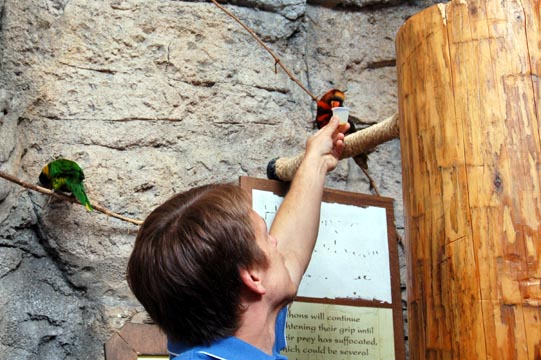 Paul makes friends with a lorikeet. Unfortunately these birds often bite the hand that feeds them.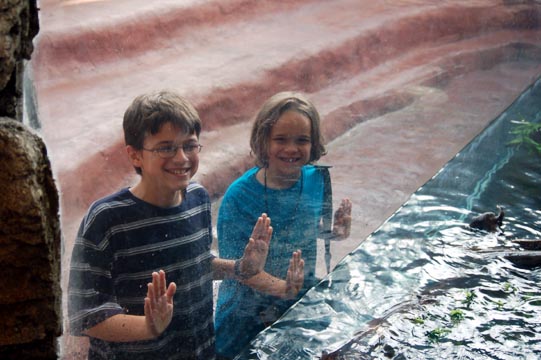 Daniel and Adam watch the otters.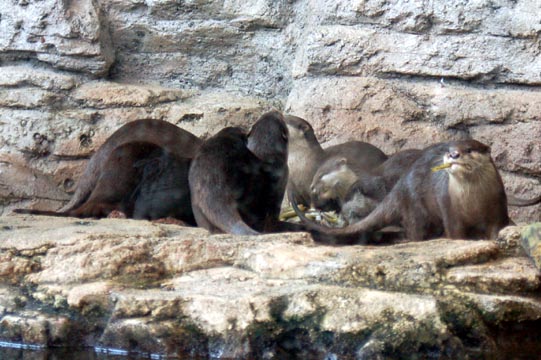 Otter feeding time: one eats a fish after performing, but another must sit and stand on its haunches first.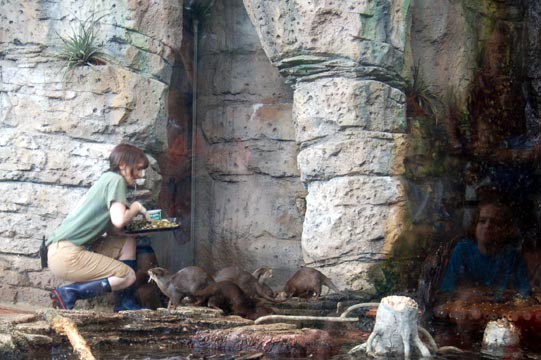 Adam, reflected in the glass, watches the proceedings.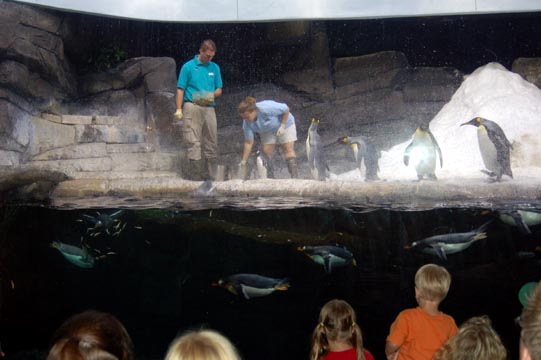 And this is penguin feeding time: while the Gentoo swim for their fish, the adult Kings waddle over for theirs.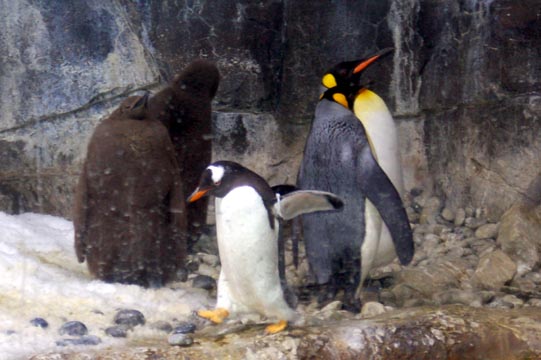 A Gentoo penguin waddles in front of two King penguin babies and two adults.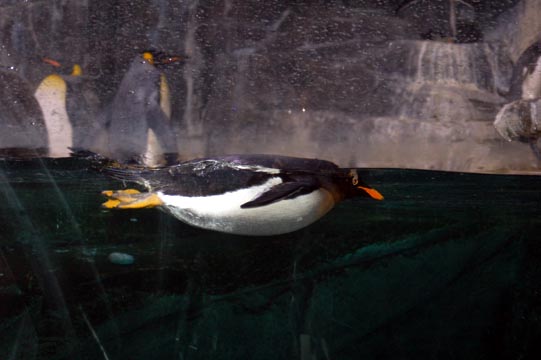 Another Gentoo shows off its swimming skills in front of two indifferent Kings.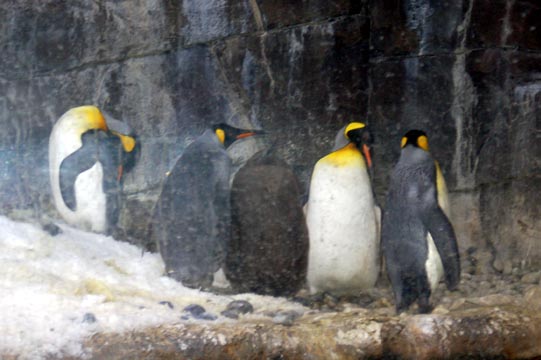 And another view of a King baby, as big as its parents but unable to swim or feed itself.