Penguin Tour of the Mideast, June 2006

THE BLASTER, THE NIBBLER AND THE SANTA MARIA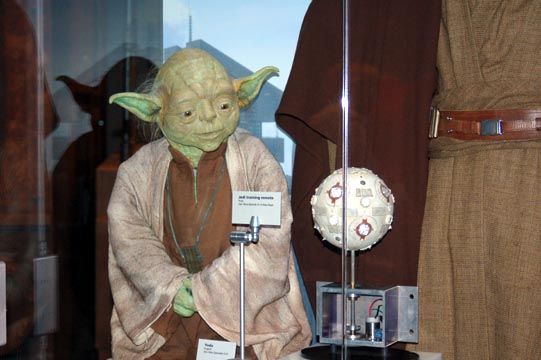 One of the Muppet Yodas and the Jedi training remote next to Mace Windu's costume in the Star Wars: Where Science Meets Imagination exhibit at COSI, Columbus' science museum.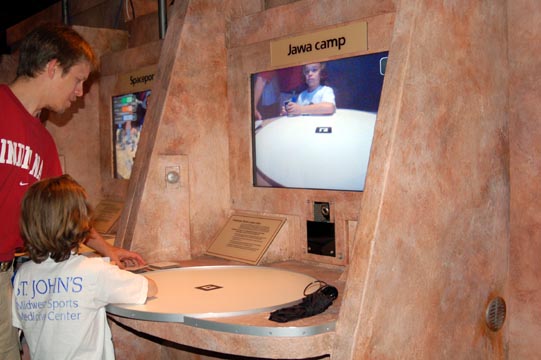 Adam and Paul work on a simulation of a Jawa camp and moisture farm.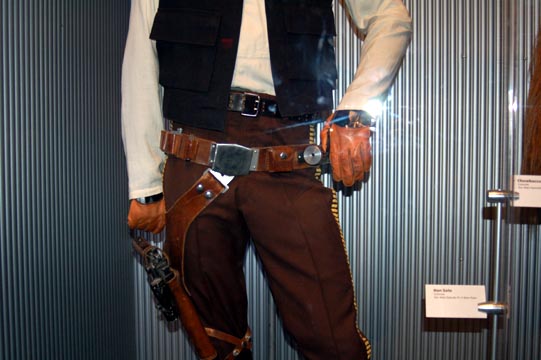 Han Solo's costume and a good blaster at his side.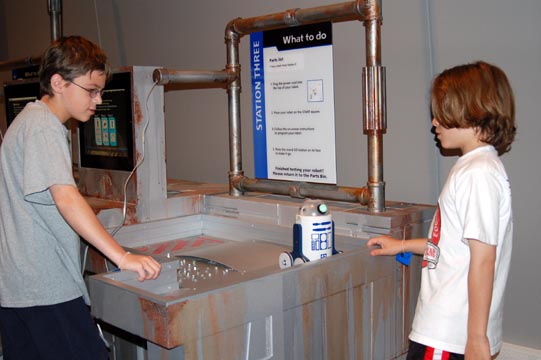 Adam and Daniel test their mini-R2 unit.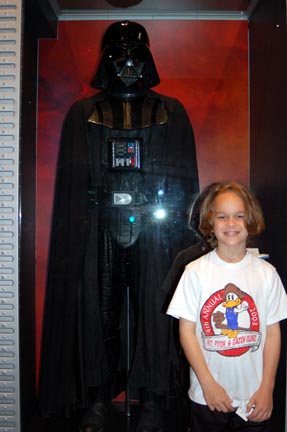 Adam and Darth Vader! Well, at least Darth Vader's costume as worn by David Prowse.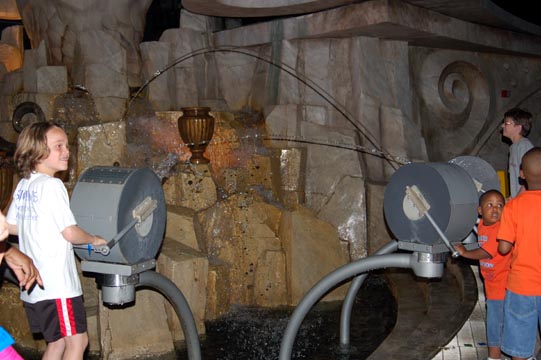 Kids aiming water jets at the giant fake urns beneath Poseidon in the ocean exhibit.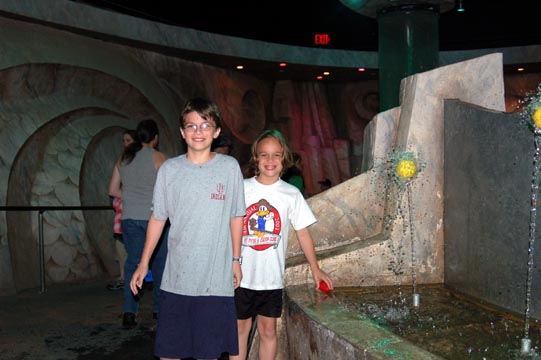 Because what could be more fun than getting drenched in a water exhibit?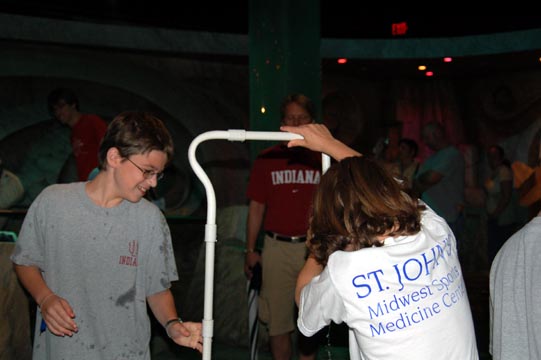 As I was saying.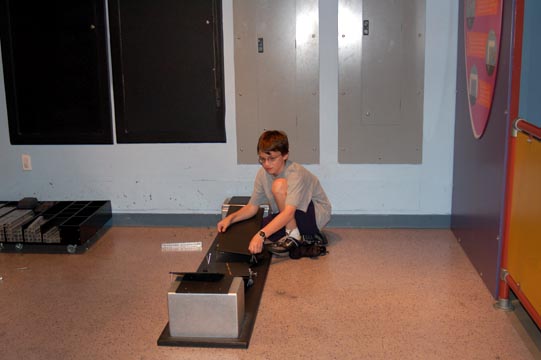 Daniel works on constructing a roadway.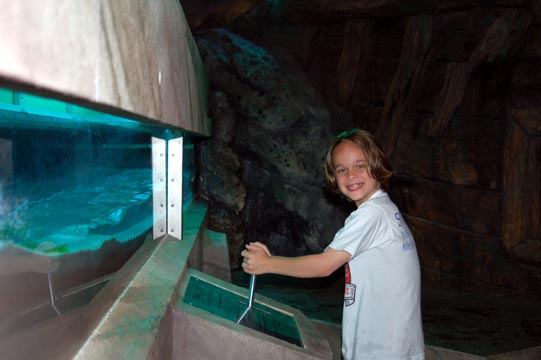 Adam makes waves...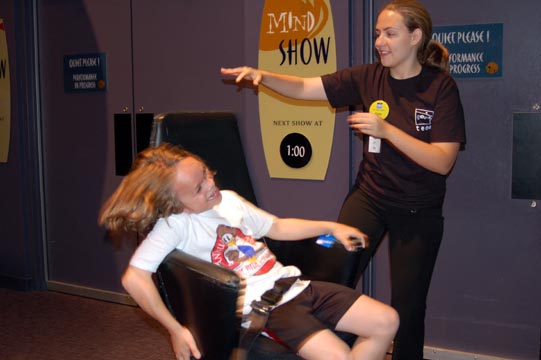 ...and gets spun around in a chair that was supposed to make him dizzy. No such luck.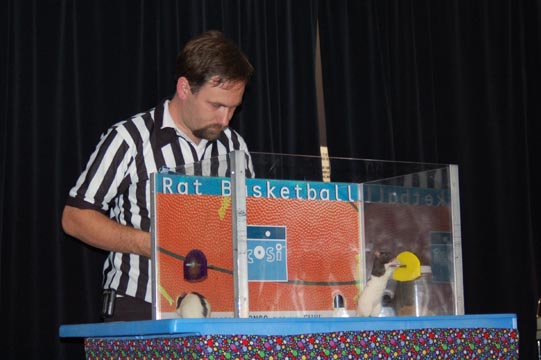 While Thelma eats her Cheerios, Louise scores the winning basket in Rat Basketball.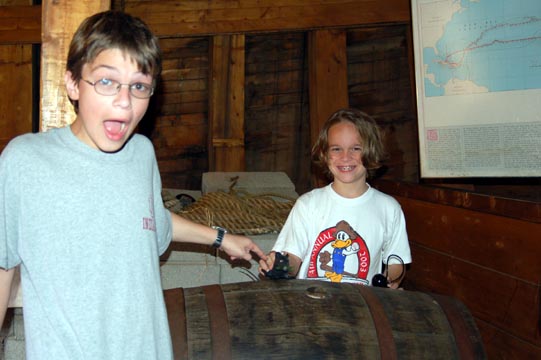 Speaking of rats, Daniel and Adam experience one of the joys of living as sailors discovering the New World.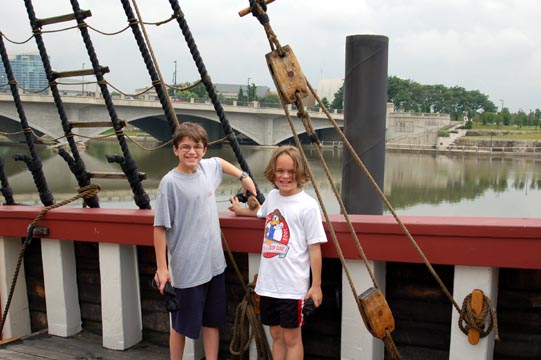 And another -- the brush sailors used for toilet paper, then washed off in the ocean and left for the next person to lean over the ratlines.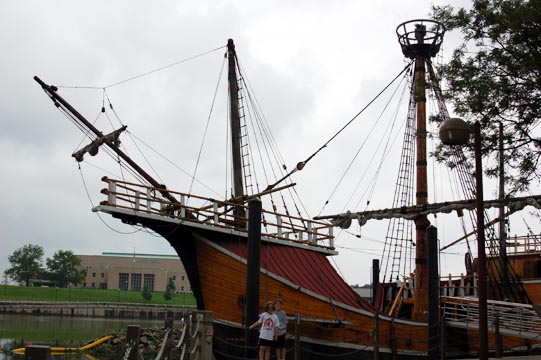 The replica Santa Maria in downtown Columbus, Ohio.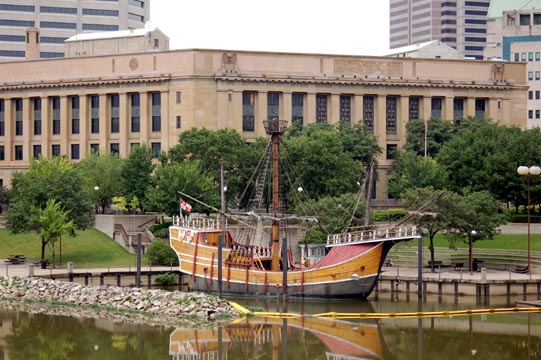 The ship was built in honor of the 500th anniversary of the voyage to America.