Penguin Tour of the Mideast, June 2006

COLUMBUS TOPIARY GARDEN AND ZOO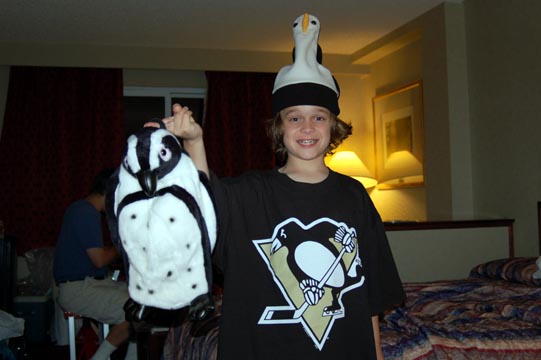 Adam in a hotel room equipped for penguin-viewing with a penguin backpack, hat and Pittsburgh Penguins shirt.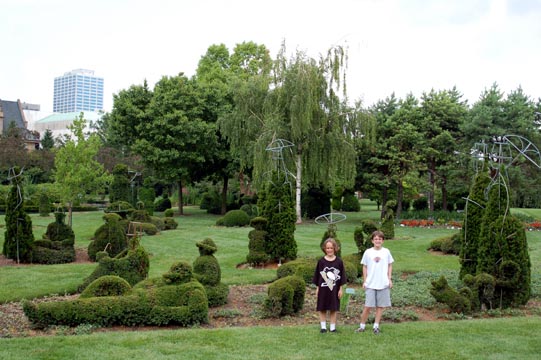 Daniel and Adam at the Deaf School Park Topiary Garden, where the bushes are trimmed in the shapes...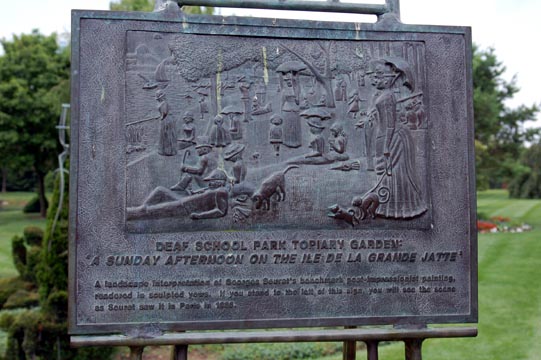 ...of figures from Georges Seurat's Sunday Afternoon on the Island of La Grande Jatte.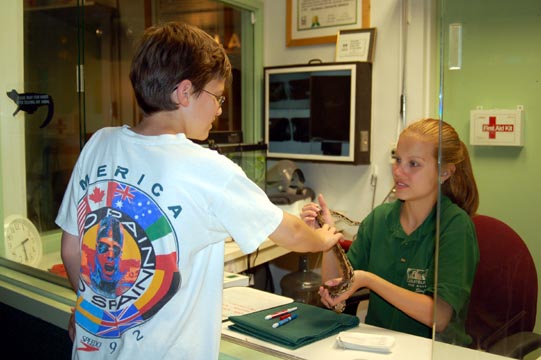 Daniel petting a snake in the reptile house at the Columbus Zoo.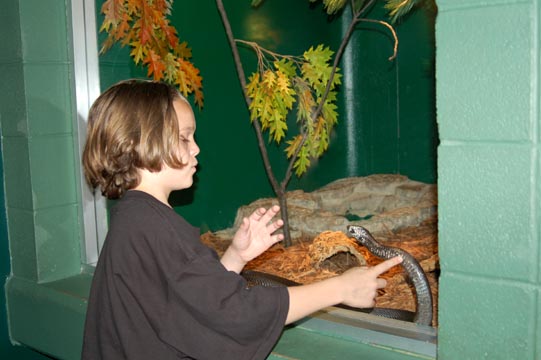 Adam plays Harry Potter and tries to charm a snake out from behind the glass.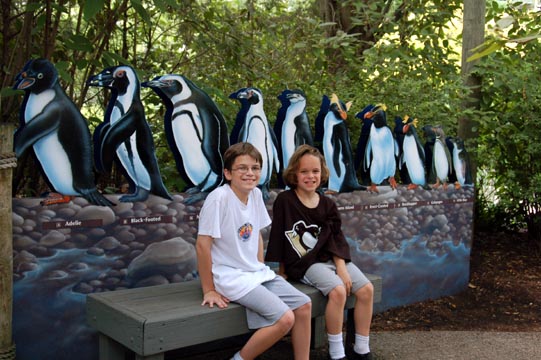 The boys at the African penguin exhibit, with the relative sizes of other penguins.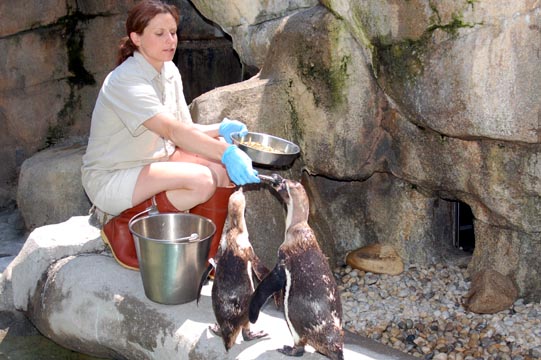 A marine biologist feeds the penguins...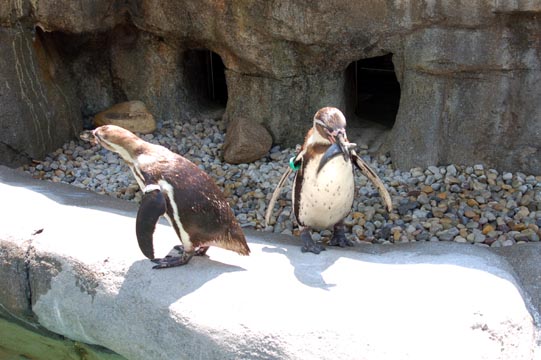 ...making this hungry bird happy...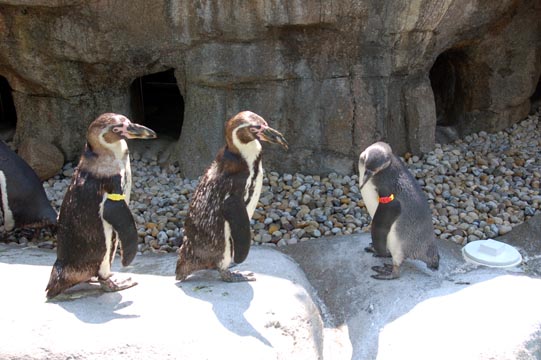 ...as well as the parents of this baby penguin, which may be as big as they are but was just born this year and is not yet eating fish on its own.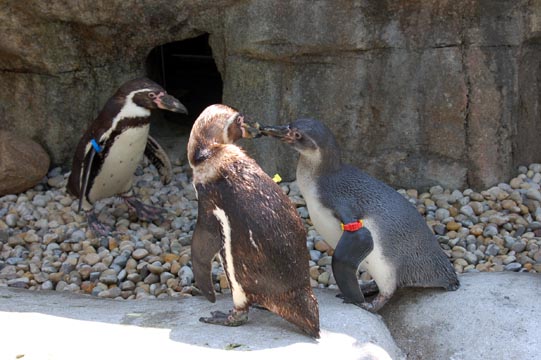 The daddy penguin regurgitates fish for the baby.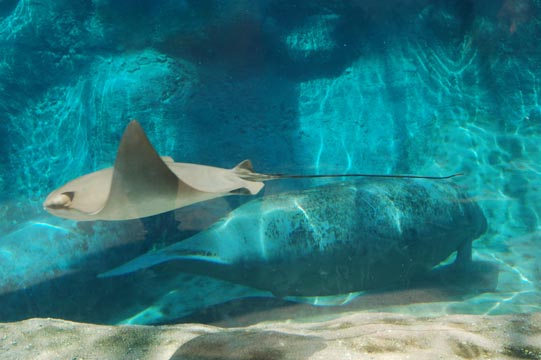 The manatees and rays share space in the aquarium exhibit.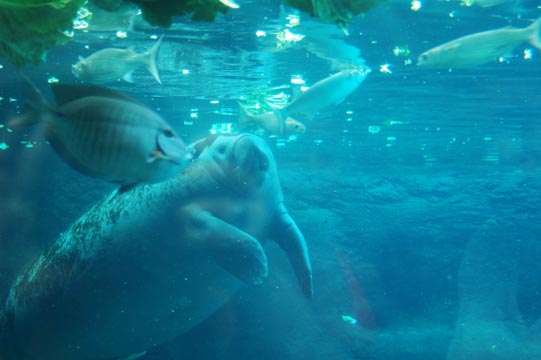 One of the manatees approaches a head of romaine lettuce, which they eat for eight hours a day.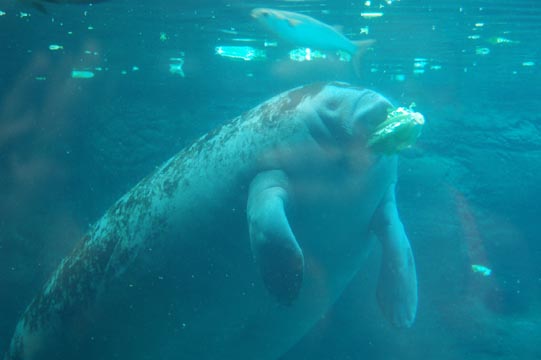 Here it is chowing down.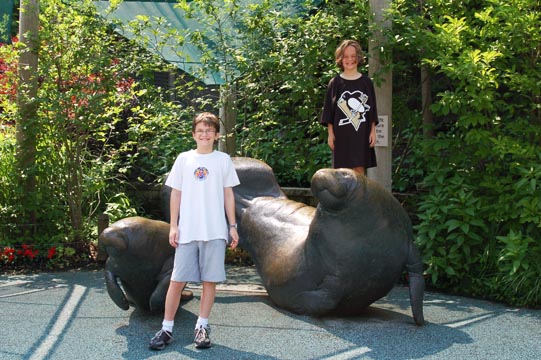 Daniel and Adam with manatee sculptures.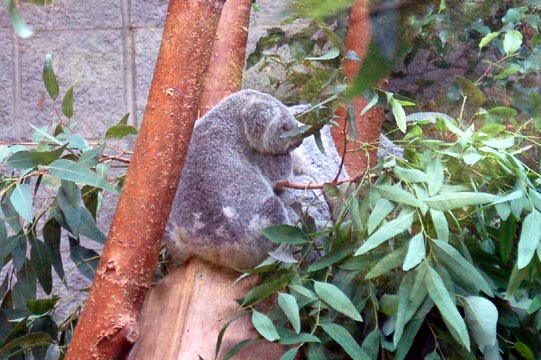 The baby koala on its mother's back.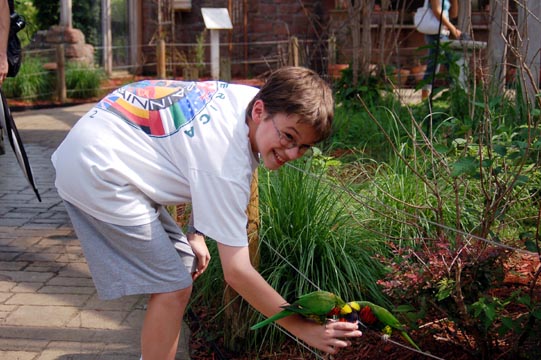 Daniel feeds lorikeets at a lorikeet landing.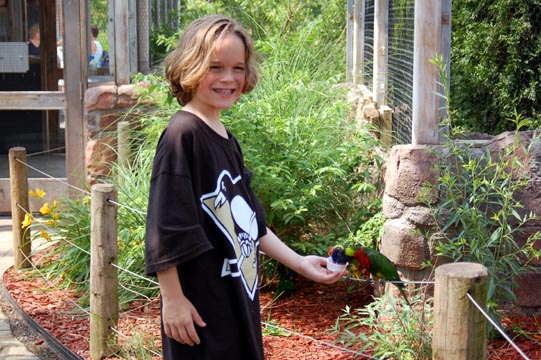 And so does Adam.