Penguin Tour of the Mideast, June 2006

FORT PITT, NATIONAL AVIARY AND PITTSBURGH ZOO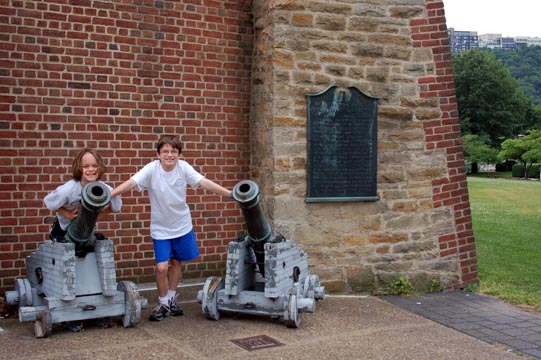 Daniel and Adam outside the visitor center at Fort Pitt, built on the land where the original fort once stood.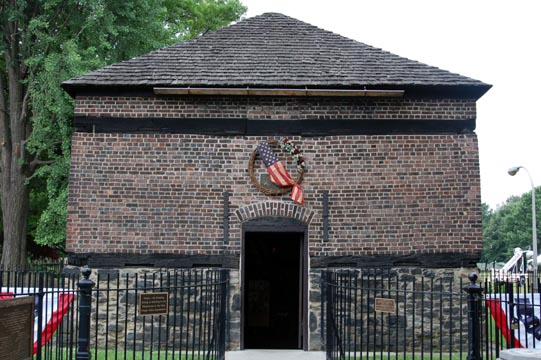 The Block House -- the only original building from Fort Pitt, and the oldest standing structure in Pittsburgh.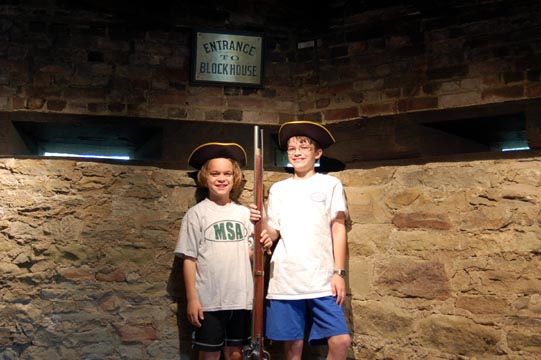 Daniel and Adam in the Block House with one of the garrison's rifles.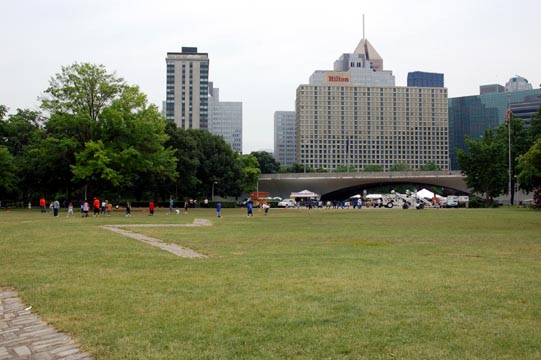 The bricks mark the outline of Fort Duquesne, the French outpost destroyed by the British.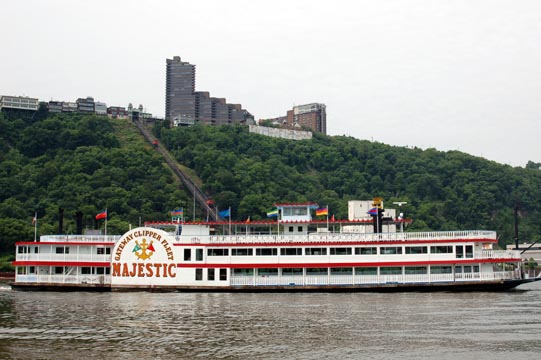 A riverboat passes in front of the Duquesne Incline, which provides the most dramatic view of the three rivers.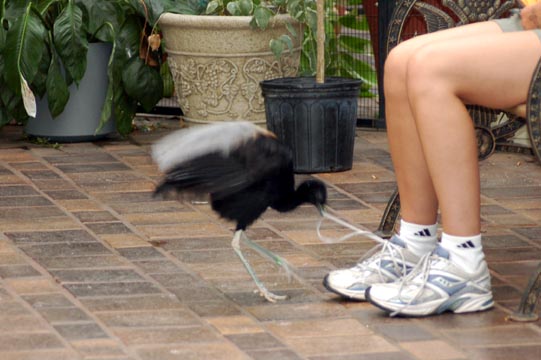 A bird attacks a woman's shoelace in one of the open rooms at the National Aviary.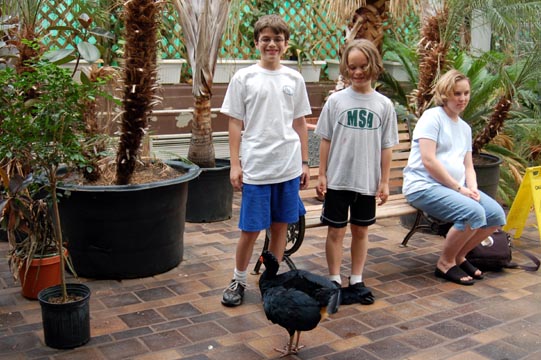 Daniel and Adam were not so lucky.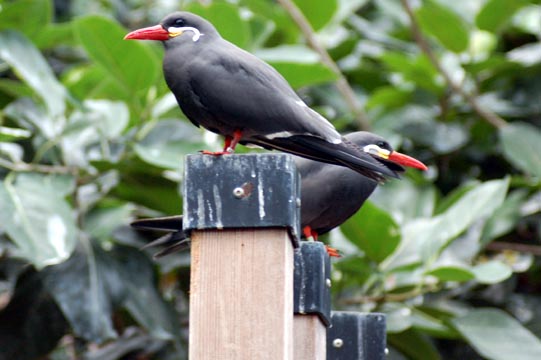 The birds in the flight room are not shy and are happy to sit on railings and posts as well as in the trees.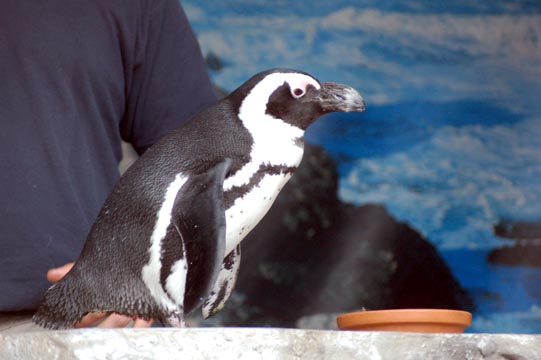 This is Stanley, the African penguin we met at the Meet a Penguin talk at the aviary...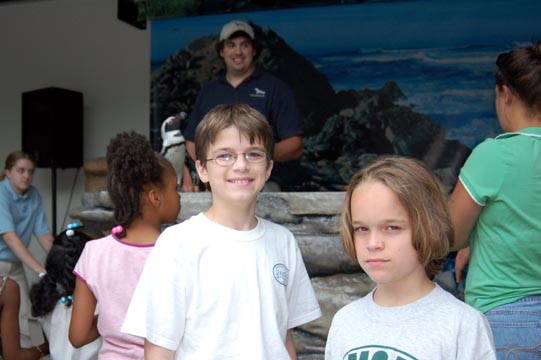 ...and afterward, Stanley posing in the background with Adam and Daniel.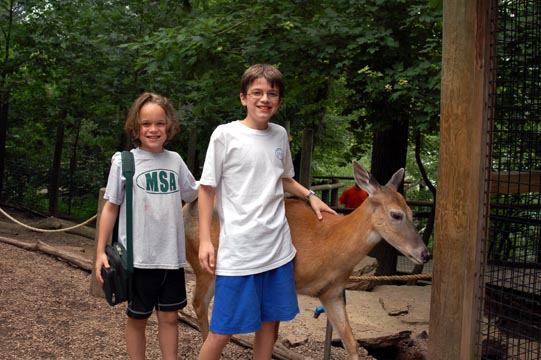 The Pittsburgh Zoo is very child-friendly, with deer, sheep, goats and several other animals that walk right up to people (including peacocks showing off their feathers in the construction zones).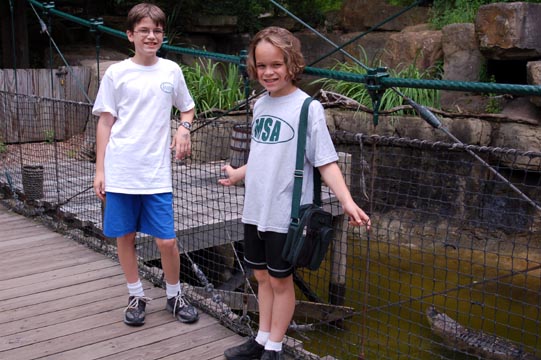 Here are Daniel and Adam on a wooden bridge above an alligator pit.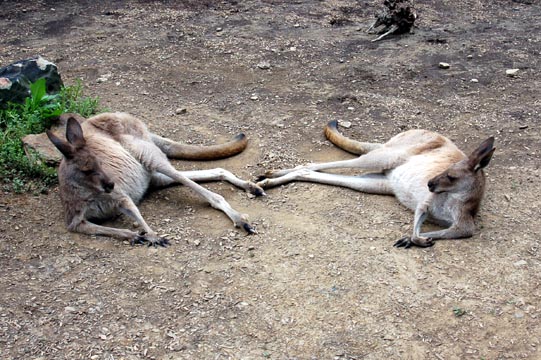 The kangaroos were just lounging about in the heat waiting for some attention.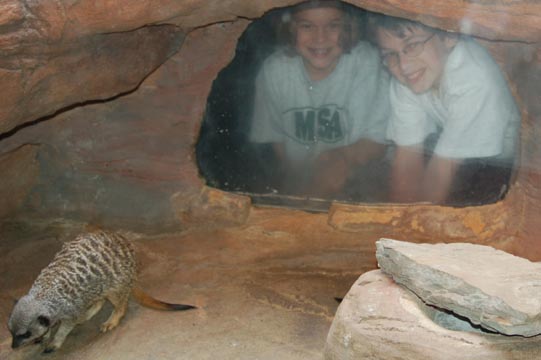 The boys with meerkats...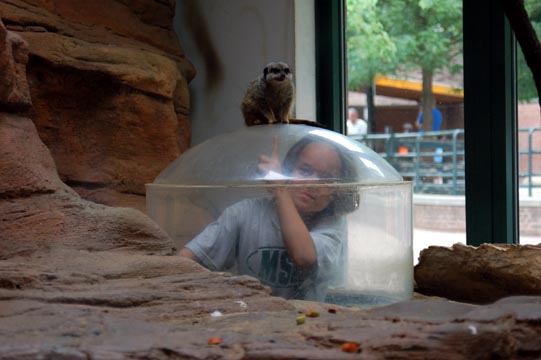 ...and Adam with a meerkat over his head.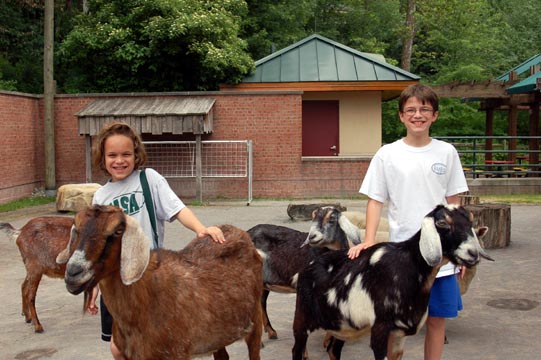 Again, petting animals.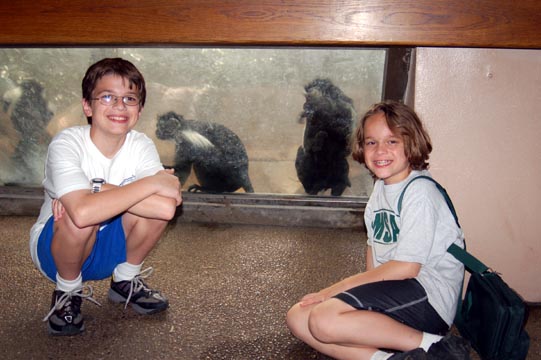 And with monkeys.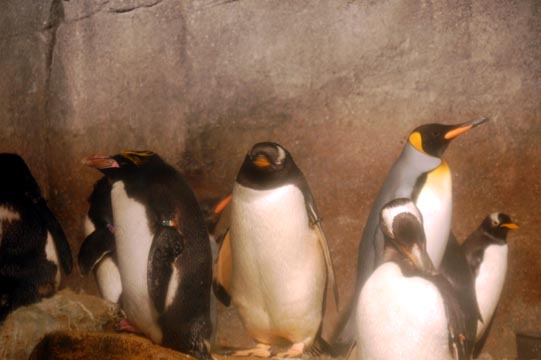 But here is why we came to the Pittsburgh Zoo and Aquarium...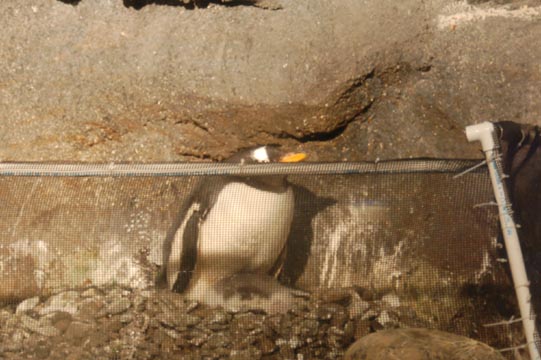 PENGUINS! Rockhopper, King and Gentoo, including this one sitting on a baby.