Penguin Tour of the Mideast, June 2006

FORT NECESSITY AND FALLINGWATER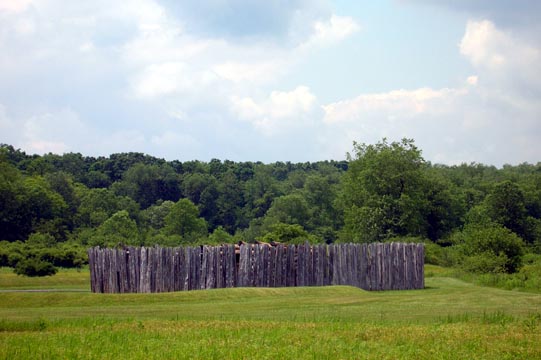 The recreation of Fort Necessity, which George Washington defended in the French and Indian War.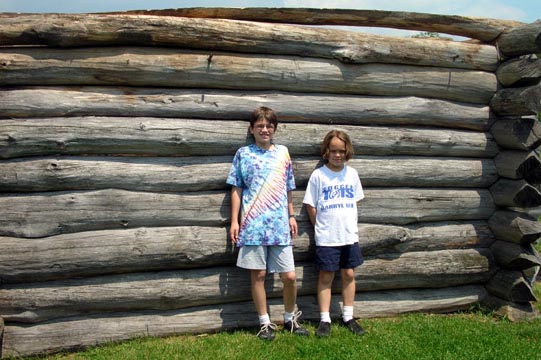 Daniel and Adam in front of the fort...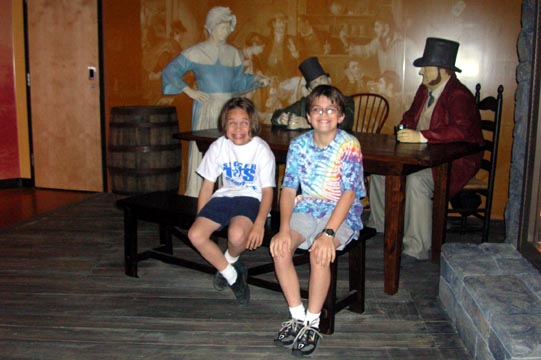 ...and in the visitor's center at a recreation of the inside of...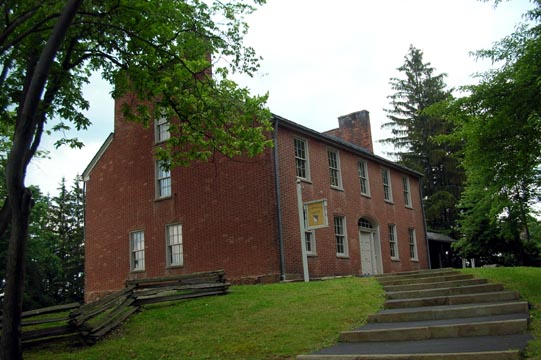 Mount Washington Tavern on the old National Road going up through Virginia and through Pennsylvania.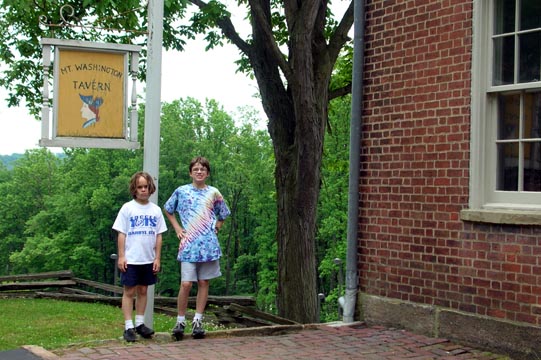 Here are the boys at the tavern.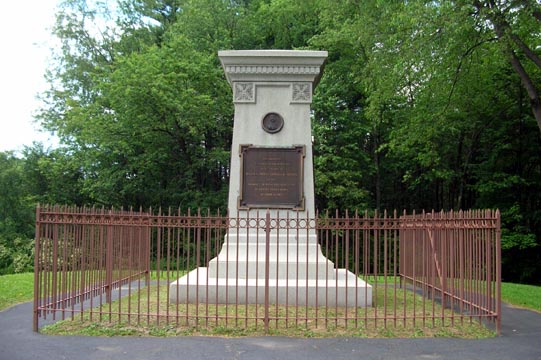 Grave and marker of British general Edward Braddock.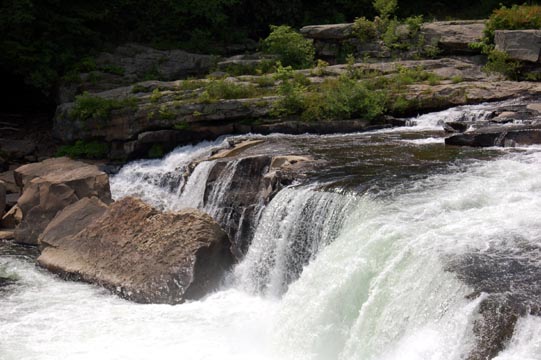 Ohiopyle Falls en route to Fallingwater.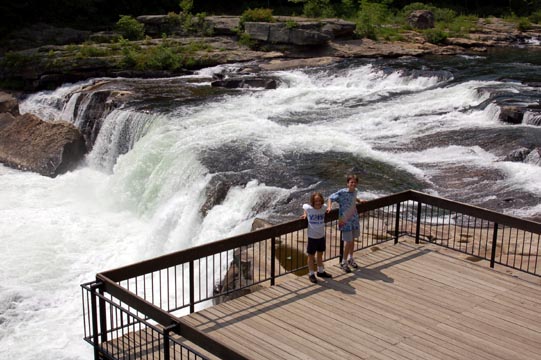 Here are the boys on the lower river overlook.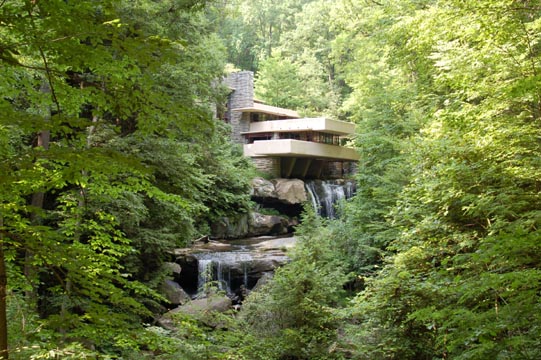 The most famous view of Fallingwater -- the house over the falls.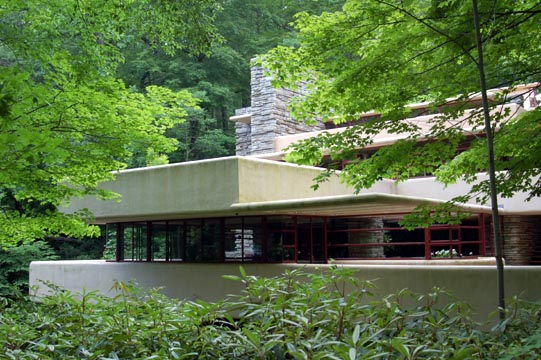 Here you can really see the cantilevered terraces, and the fact that you can look right into one wall of windows out the back through another -- as if the woods are in the house.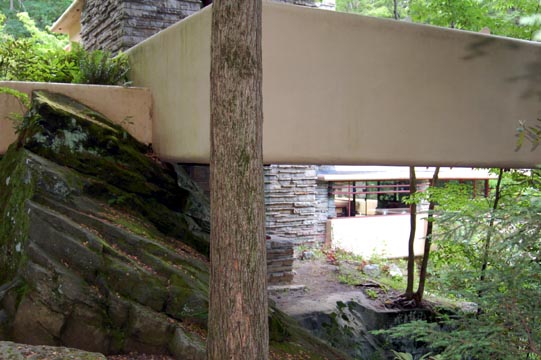 Frank Lloyd Wright built the house right into the bedrock; you can see it coming through the sandstone floor in front of the fireplace.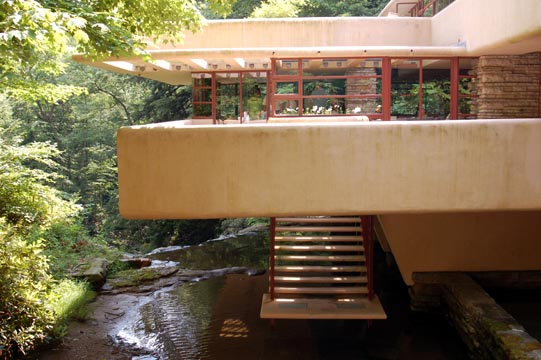 These are the steps that lead right down to the pool and the falls -- again, see the trees through the living room.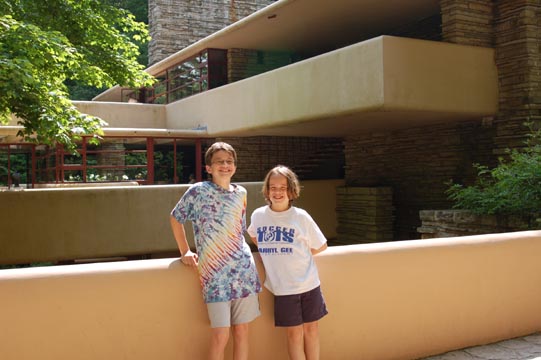 Here are Daniel and Adam near the entrance to the house...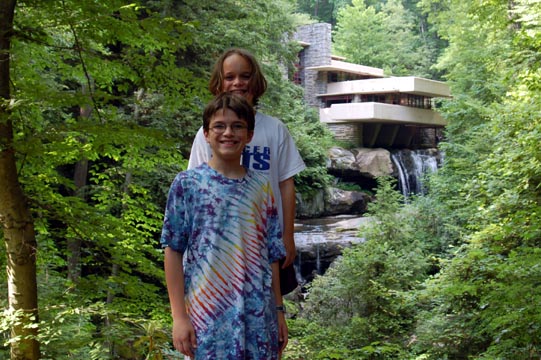 ...and at the overlook.