Our Trip To Virginia Beach, June 2007

VIRGINIA BEACH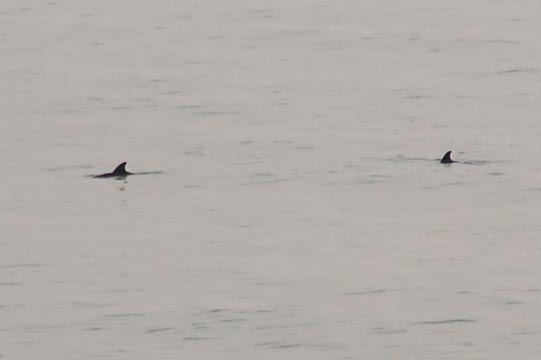 Bottlenose dolphins leaping a few yards offshore, seen from the balcony of our hotel room.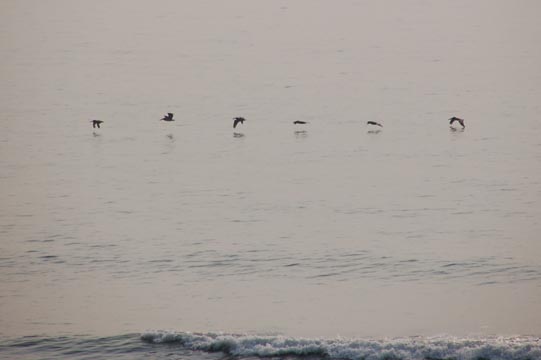 And shortly afterward, a flock of pelicans at the same spot.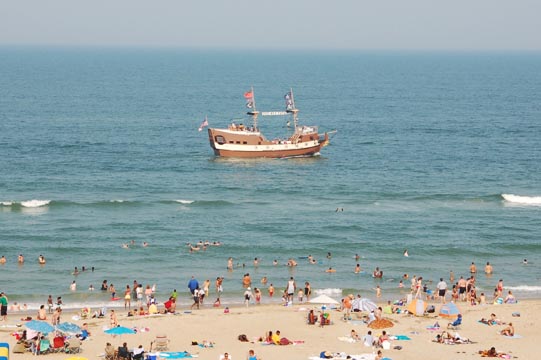 Not far offshore in Virginia Beach, a pirate cruise menaced the coast!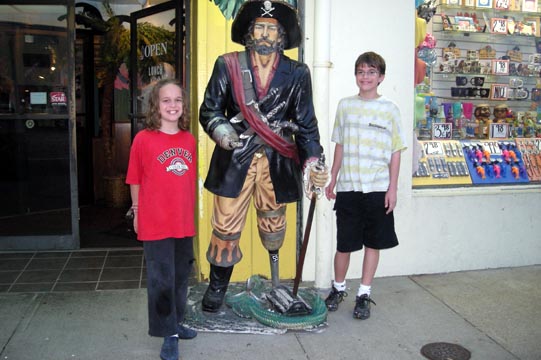 Pirates are very popular around here as mascots outside of clubs and stores.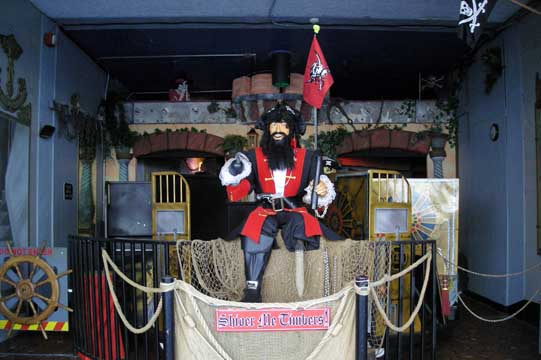 Did I mention that pirate rides, attractions, bars and decor are very popular in Virginia Beach?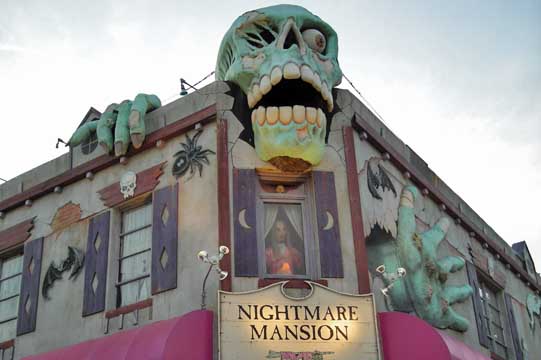 And for some reason, haunted houses are too!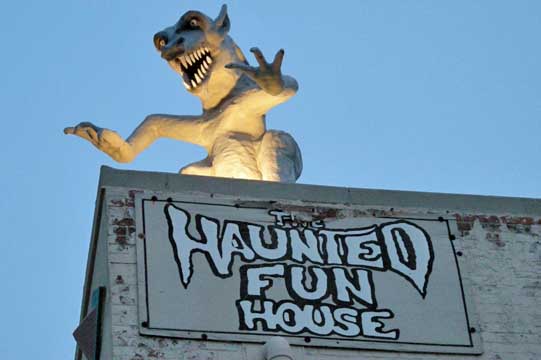 Even werewolves at indoor miniature golf courses!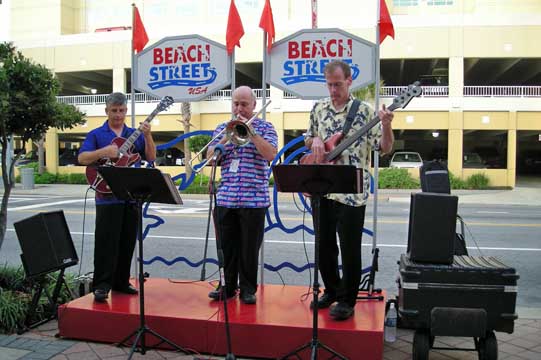 But of course there is also beachside music...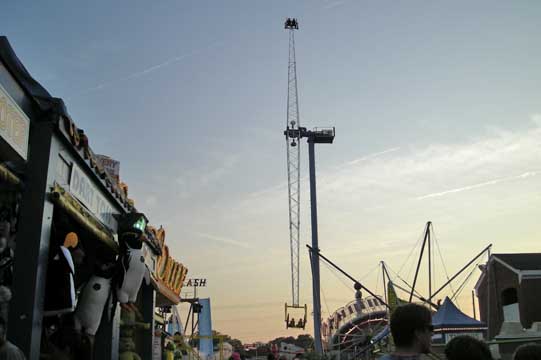 ...and the inevitable arcades, fun houses and amusement rides.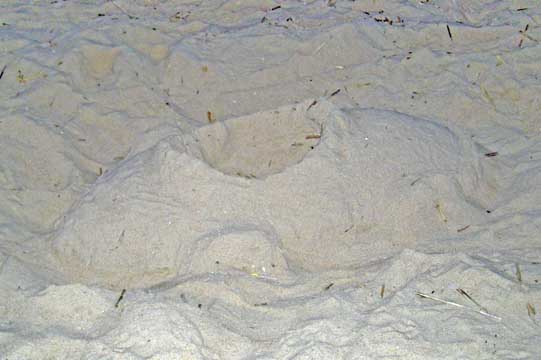 But of course the beach has other pleasures, like making sand convertibles.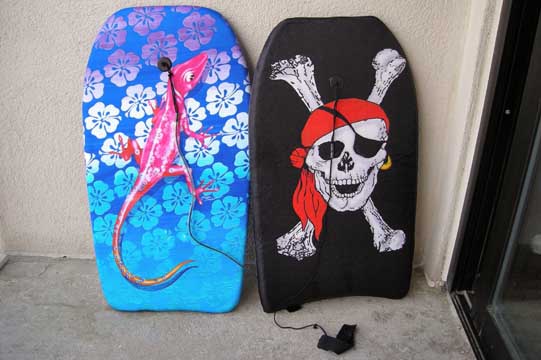 And body boards. Here are mine and 's (older son also got a pirate, younger son got a dragon).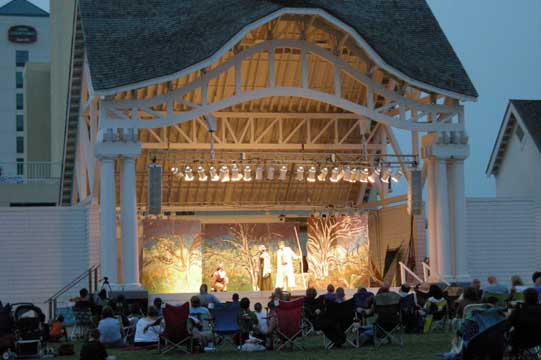 And in case it all looks low-class, here is the beachside production of The Tempest...

...beside the old Coast Guard station.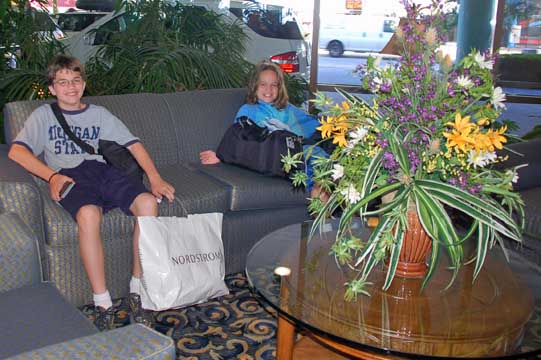 Here are the kids in the Comfort Inn lobby on our last morning there.