Our Trip To Virginia Beach, June 2007

VIRGINIA BEACH AQUARIUM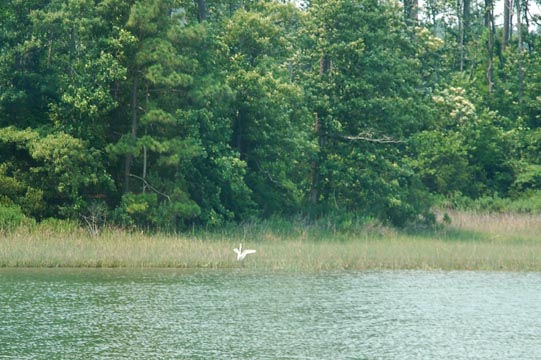 An egret lands at the edge of the salt marsh beside the Virginia Aquarium to fish.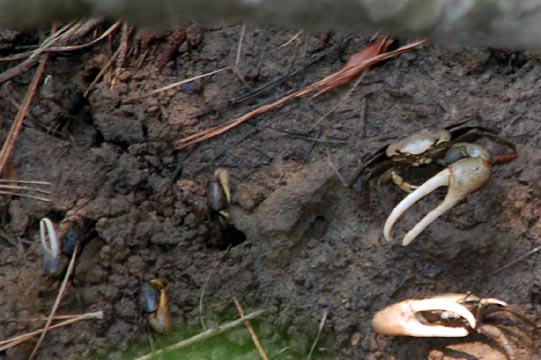 Fiddler crabs in the marsh, where there are many pine trees with roots they seem to favor...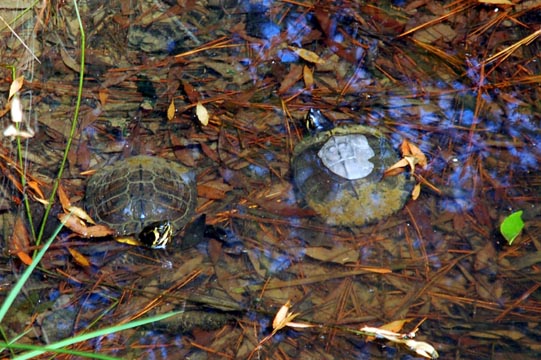 ...and turtles in the water with the reflections of sky and trees.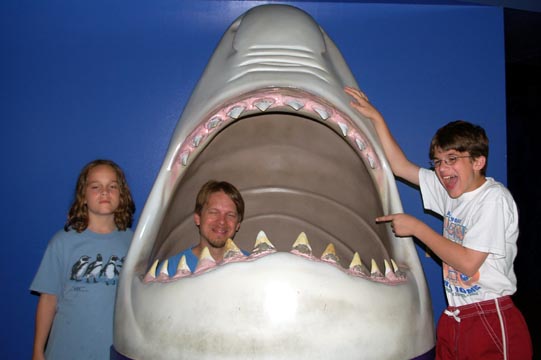 Paul is being eaten by a shark. Adam is unconcerned.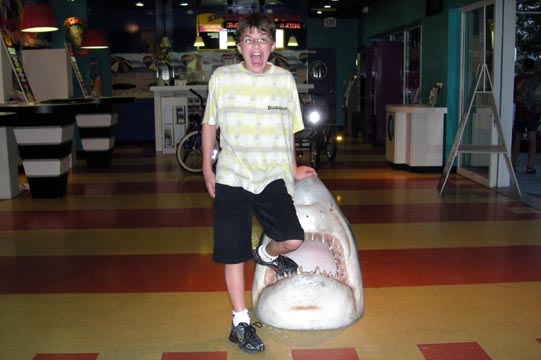 Daniel, too, was attacked by a shark on land, though this is at one of the tourist stations in the shopping district advertising the aquarium.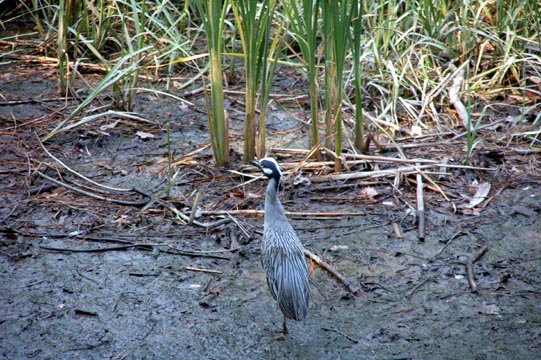 In the aviary section of the aquarium, a great blue heron contemplates crossing the mud in search of food.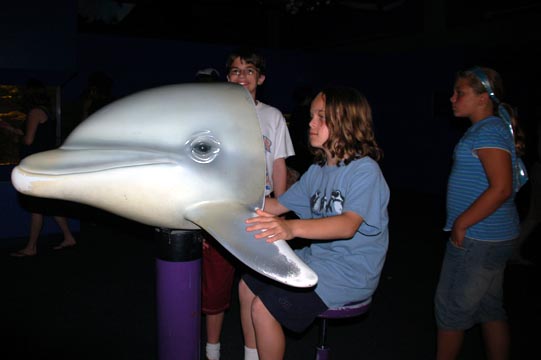 Daniel and Adam at one of the interactive exhibits.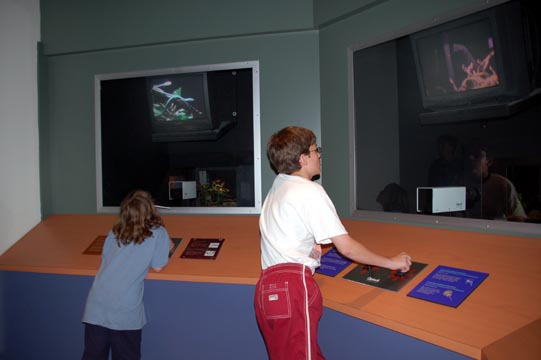 This one involves cameras studying snakes.

These are the penguins of the Virginia coast.

Well, actually they're from Africa, living at the Virginia Beach aquarium in an exhibit called "Birds of Play," hee!

Because there are only six penguins, a lot of the exhibit is interactive, like this race to see whether people can carry eggs on their feet the way Emperor penguins do.

There are also video segments on how other species of penguins live in other parts of the world.

Little kids could measure themselves up against various penguins and play skee ball to test their fishing chances.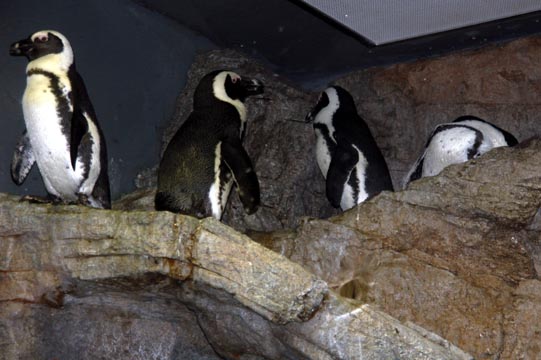 But Adam's favorite part were the penguins themselves.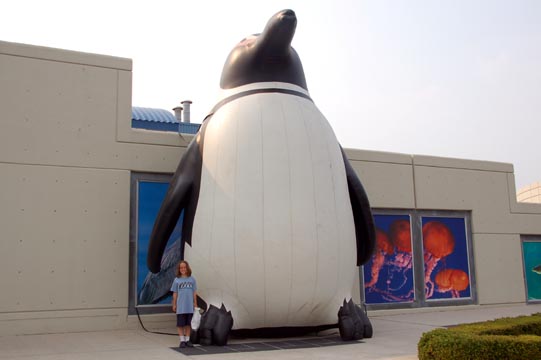 Here he is beside the giant inflatable penguin.