Our Trip To Washington, June 2005

TALL SHIPS TACOMA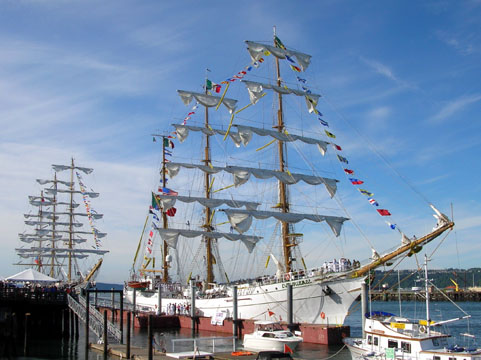 Cuauhtemoc and Pallada, the former a Spanish-built ambassador of the Mexican navy whom we had seen before at Sailabration Baltimore 2004, the latter a modern Polish fully-rigged ship sailing from Russia. Both of these ships train cadets.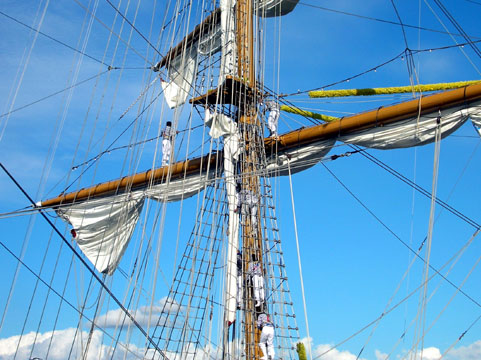 Sailors working on Cuauhtemoc. During the opening ceremonies they were waving from all levels of the rigging -- we saw some of it after the fact on TV.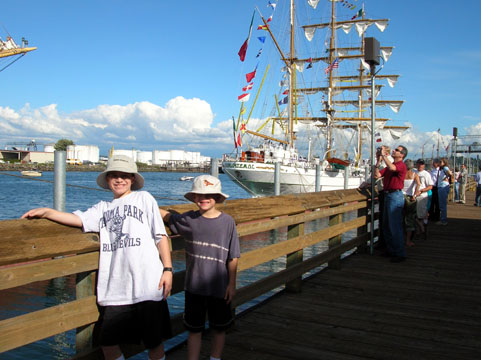 The kids at the docks between Cuahtemoc and Pallada.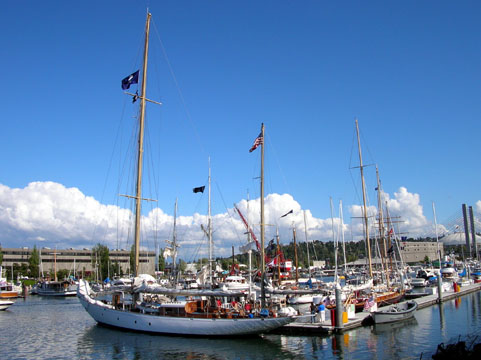 Odyssey, built in the 1930s and purchased by the Sea Scouts in the 1970s for a dollar. In the background is the 85-year-old Red Jacket.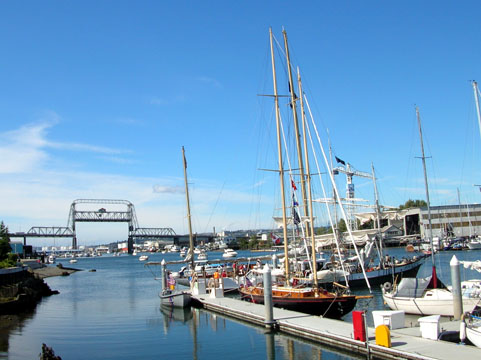 A steady stream of sailboats and motorboats came through beneath the enormous bridge, though we missed the parade of ships at noon.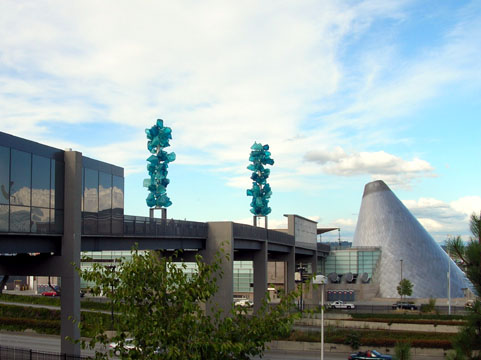 The footbridge from the museum parking lots to the docks passes right by the Museum of Glass...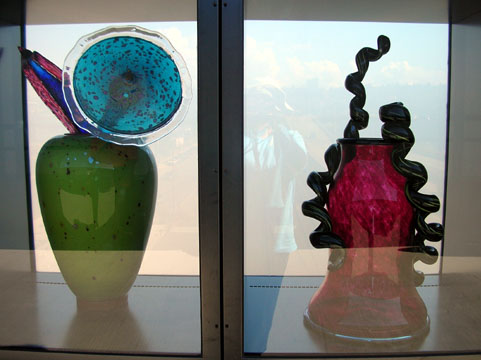 ...and is decorated with beautiful examples of the craft in cases over the highway. Here you can see my reflection in the protective glass as I took the photo.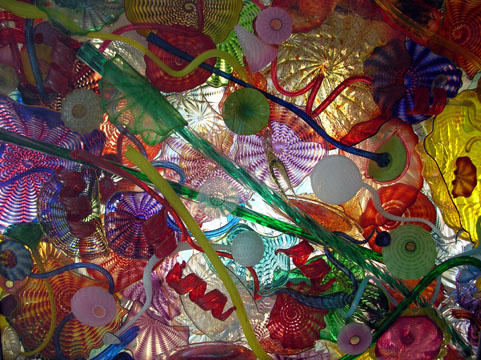 The bridge and all the glasswork were designed by Dale Chihuly. I love his sea-form shapes like these, which resemble the ceiling he designed for the Bellagio in Las Vegas.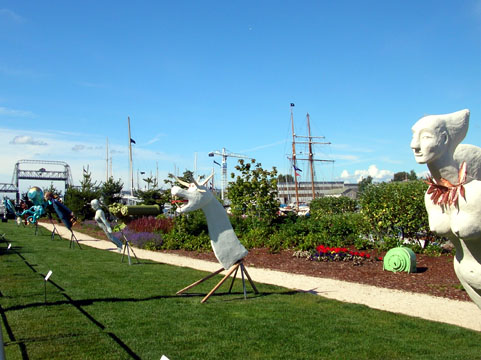 A display of artistic mastheads.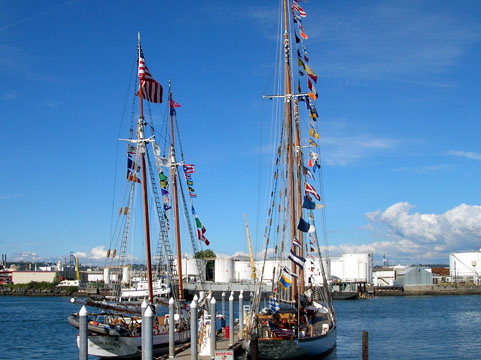 The Bill of Rights from Philadelphia, a gaff-rigged topsail schooner (I have no idea exactly what that means), now leased by the Los Angeles Maritime Institute to nearby Grays Harbor Historical Seaport Authority, and the Zodiac from Seattle, also a gaff schooner, which runs sail training cruises.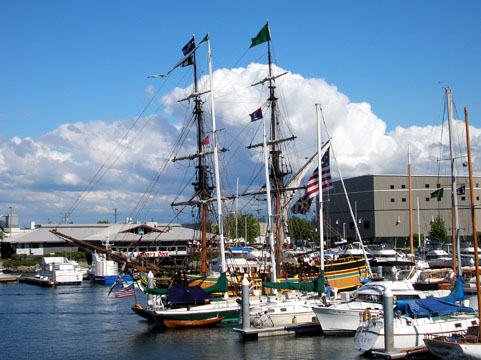 Lady Washington in the midst of many other ships -- a lot of the local boats were working as security for the festival and Lady Washington in particular seemed to be quite thoroughly surrounded. She played the Interceptor in Pirates of the Caribbean which is where our kids know her from.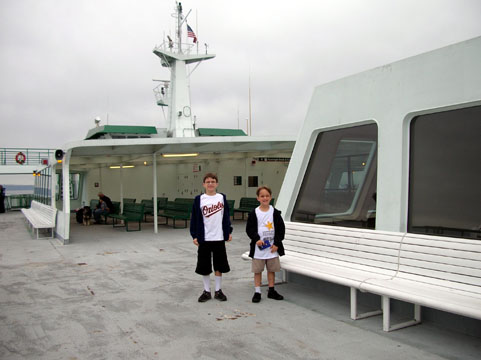 While I'm on the subject of ships, here's a picture from a couple of days earlier from the upper deck of the ferry from Kingston to the Olympic Peninsula.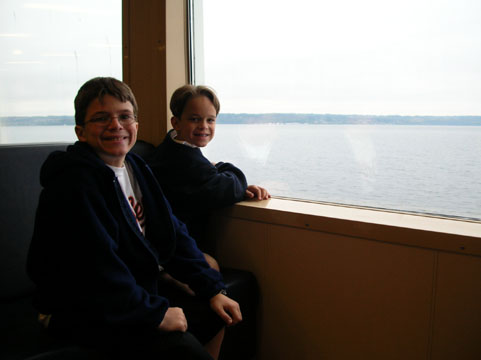 And the boys sitting on the main deck of the ferry, with the cars below.