Sailabration 2004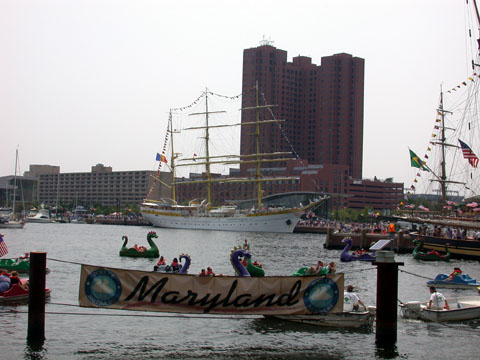 The Mircea (Romania) and Cisne Branco (Brazil), as seen facing the Maryland Science Center from the steps of the World Trade Center in Baltimore. The inner harbor was absolutely packed as well with water taxis, small sailboats, motorboats and various forms of paddleboats.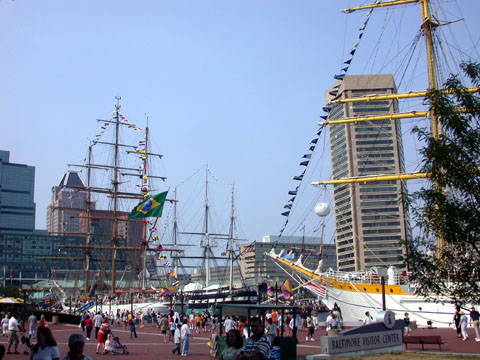 The festival from across the harbor in front of the visitor's center -- the World Trade Center seen through the rigging of the Mircea, with the masts of the Cisne Branco, Constellation and Pride of Baltimore II as well as the Port Discovery hot air balloon.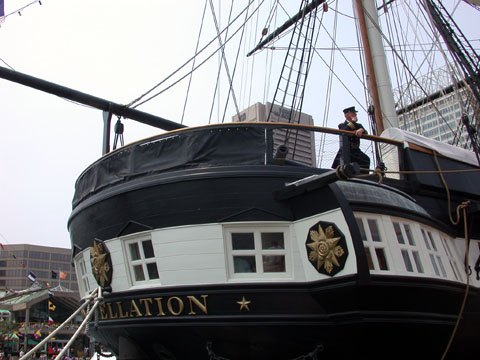 One of the officers of the Constellation -- which is celebrating its 150th anniversary -- on deck beside one of the guns. There were six tall ships on display in addition to the Constellation and the Pride of Baltimore II -- the former a permanent fixture, the latter frequently in port next to it -- and we visited four of them (the other two being docked at Fells Point across the harbor).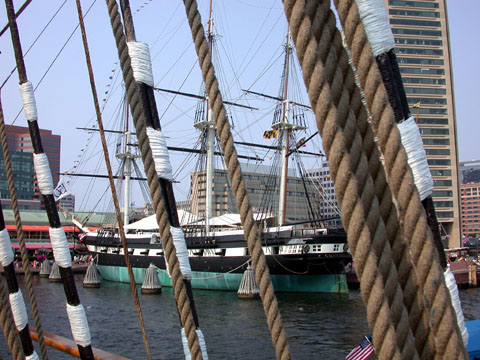 This is probably my favorite picture I've ever taken of the Constellation, seen through the rigging of the Cisne Branco while I was standing on the latter's deck.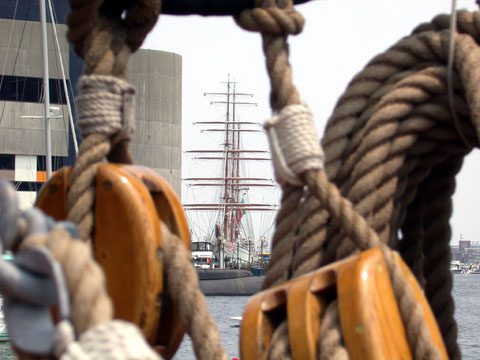 And here's the Sagres (Portugal) seen through the ropes on the Pride of Baltimore II. That's the side of the National Aquarium on the left.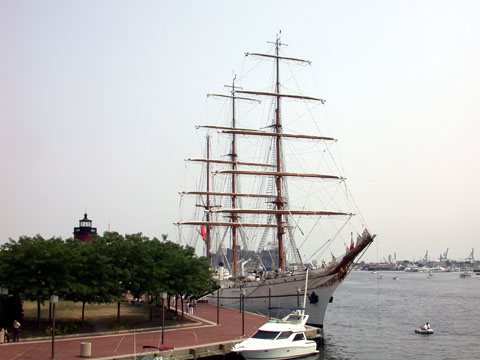 Here is Sagres again with the top of the lighthouse visible over the trees. The Sagres and Mircea are sister ships, both built in 1938 in Germany; the Sagres was captured by the U.S. during World War II, sold to Brazil for less than the cost of towing her there and later acquired by Portugal for naval sail training.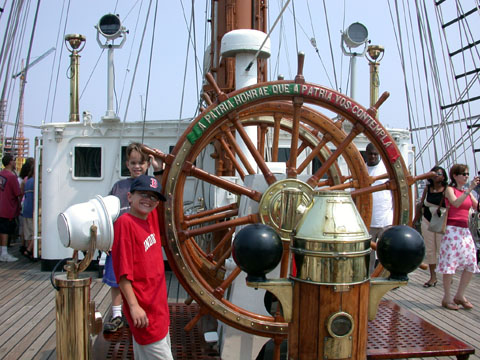 Here are Daniel and Adam at the wheel on Sagres.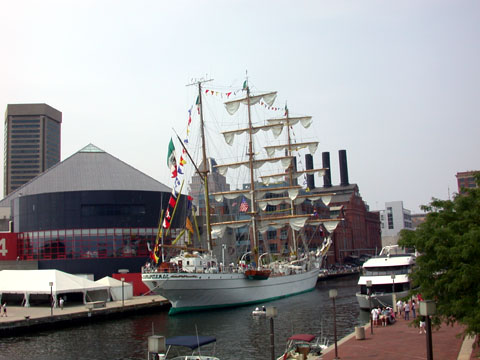 This beauty is Cuauhtemoc, a Mexican Navy training ship built in Spain, from whose deck the second photo of the Sagres was taken. The ship was broadcasting traditional music across this area of the harbor.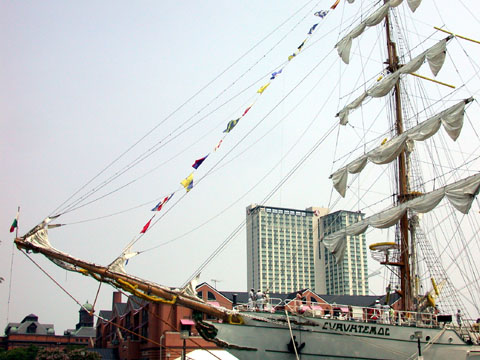 The Cuauhtemoc had extremely friendly officers and an exhibit of photographs of Mexico on display. Keeping in theme, I read Treason's Harbour on the way to and from Baltimore, then came home and watched the second Hornblower movie.