USS Constellation Summer 2004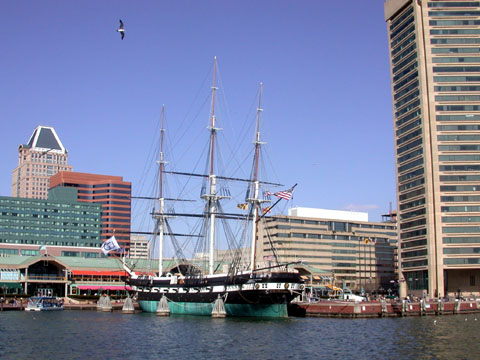 Baltimore's Inner Harbor: The USS Constellation, the World Trade Center, Harborplace and one of the ubiquitous gulls.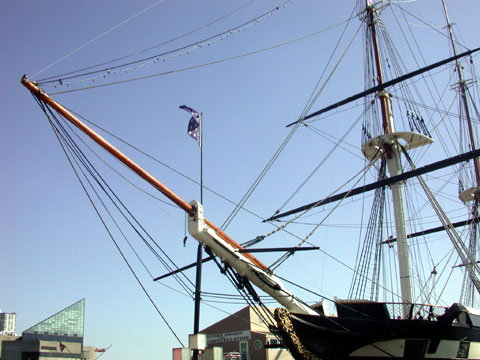 The Constellation from the steps of Harborplace. That's part of the National Aquarium in the lower left.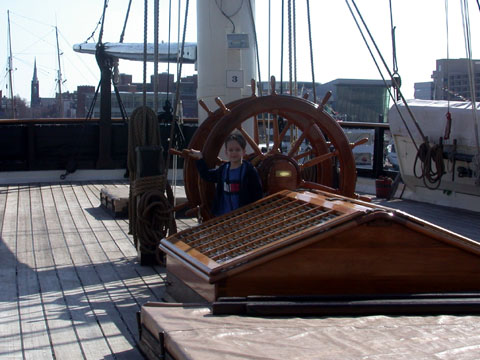 Looking toward the stern with the Maryland Science Center, a church and another tall ship in the background.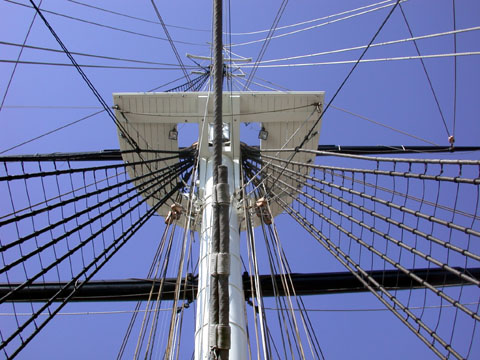 The view overhead from beneath the mainmast on a beautiful day.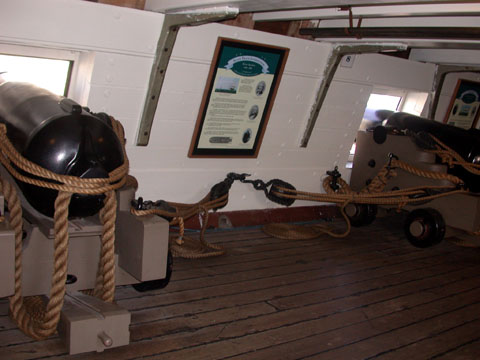 Some of the cannons, though the one they still fire is on the quarterdeck.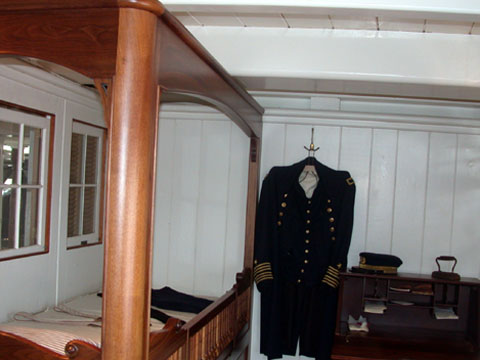 The captain's sleeping cabin off the great cabin.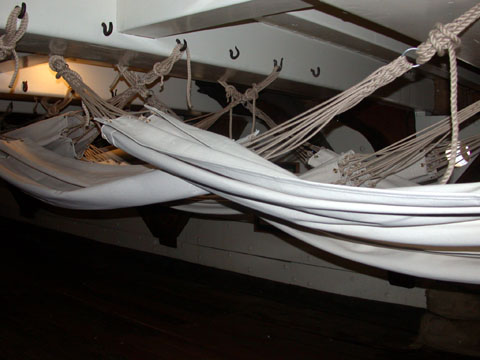 Everyone else's "sleeping cabin," such as it is.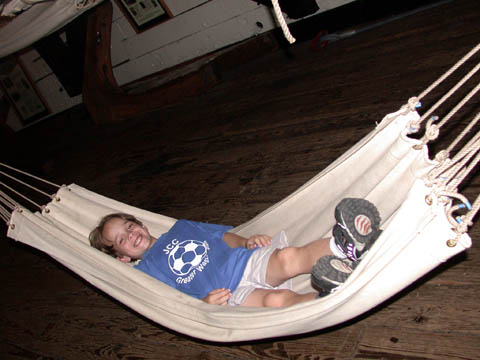 Adam demonstrating the use of the hammock.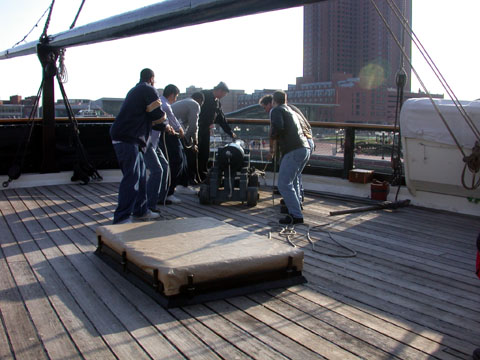 Scaring the tourists at Harborplace with a shot.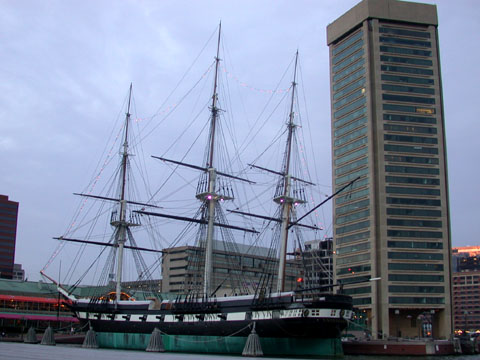 The ship across the harbor at dusk.
---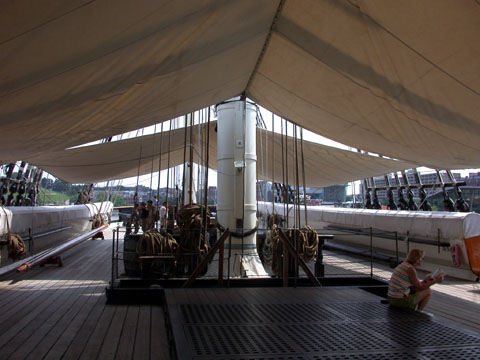 Unlike the last time we visited, it was quite hot this weekend so the deck was shaded with canvas.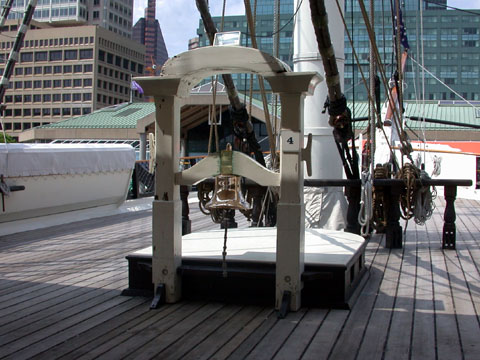 The bell and the bowsprit.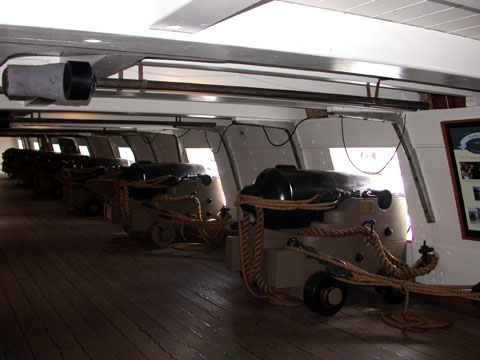 The gun deck. When they fire the little cannon on the deck above, there's a lecture on how all the various weapons worked -- apparently given the right bore, the effective range could have knocked a given letter out of the Domino Sugar plant sign across the harbor.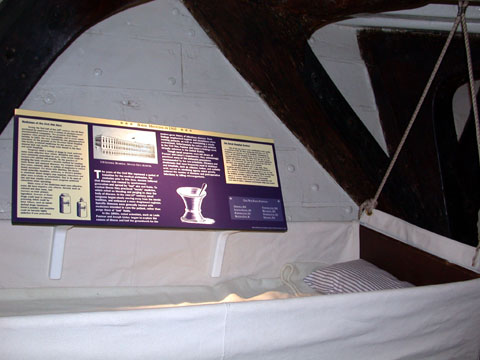 Sickbay was open this time! In addition to the cots, we got to see all manner of gruesome instruments and bottles of scary-looking medicines (no alcoholic tincture of laudanum, heh).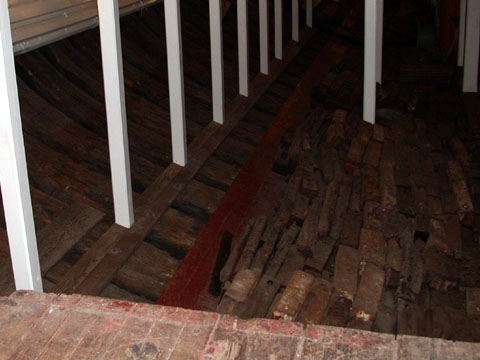 Ballast sitting in the quite-dry hold.