USS Constellation Fall 2004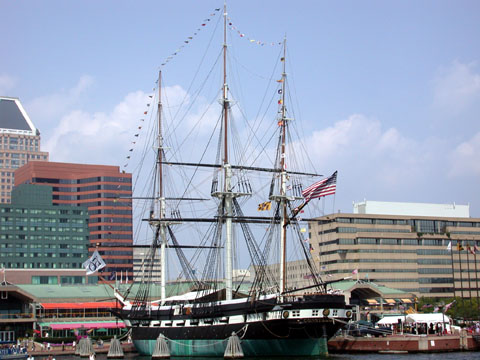 Though she would travel to Annapolis for her birthday, here is Constellation docked and decorated for her birthday in Baltimore, where the 1797 original was built. The white tents to the right had kids' crafts and live folk music.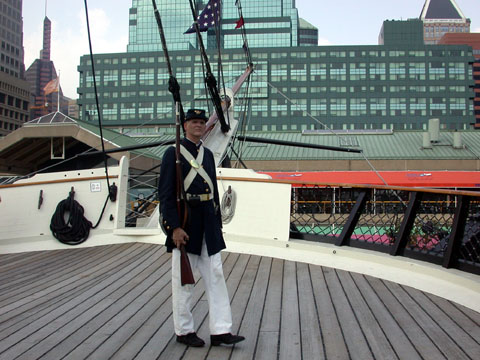 There were many crewmembers in attendance, sweltering in Civil War-era costume in 90-degree heat.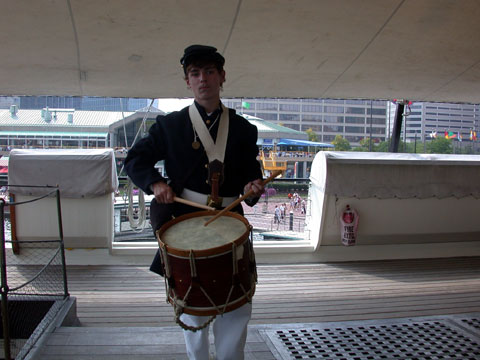 There were new exhibits on the weapons and equipment, plus the brig was accessible. For people who have not visited in several months, the restored sickbay is now open to the public, too.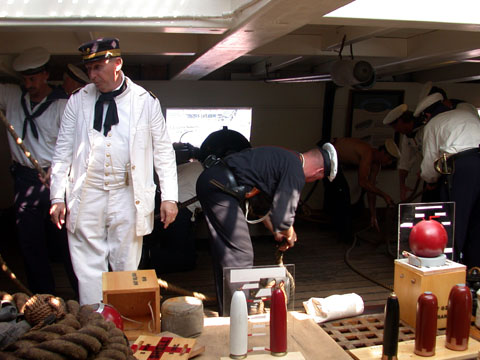 The crew (mostly sailors with a few marines) demonstrated the loading and running out of the guns...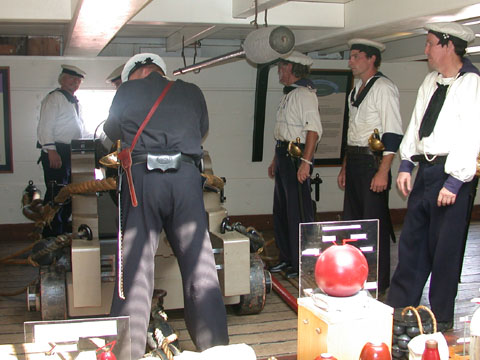 ...and practiced firing a broadside. However, they did not actually load and fire the 20 pounders...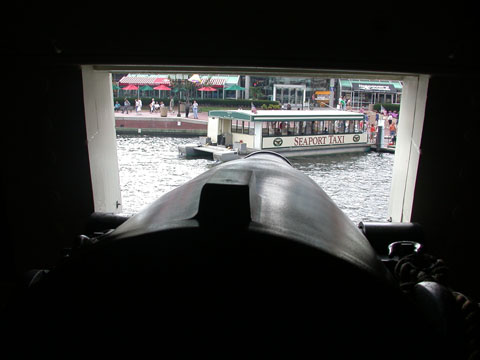 ...as the port side guns are aimed at Harborplace and the harbor shuttle traffic lanes. Instead they fire the little cannon on the spar deck, loaded with black powder and wads of paper to make an impressive noise without blowing anything up.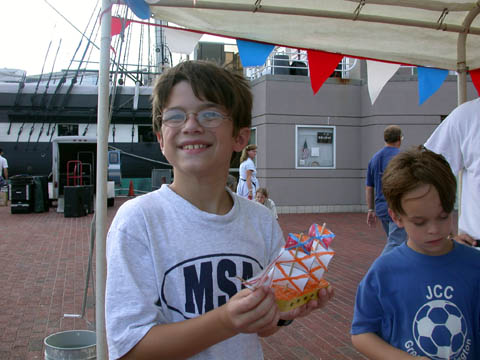 Outside the museum were activities for children, including demonstrations of sailor's knots and this make-your-own-ship center. My older son designed this one. Don't ask me to explain the color scheme on the sails.
---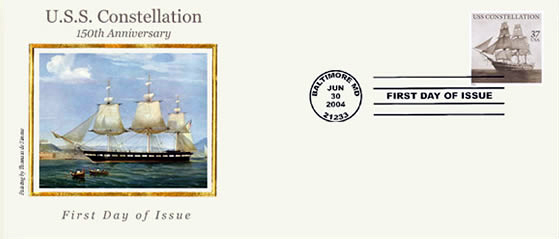 The first day of issue cover for the USS Constellation stamp which debuted in Baltimore during Sailabration 2004.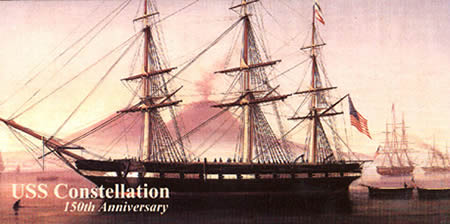 The envelope has a silk print of the Constellation sailing off Naples, Italy in 1856 and the cover has a different painting of Constellation at anchor, both by Thomaso de Simone.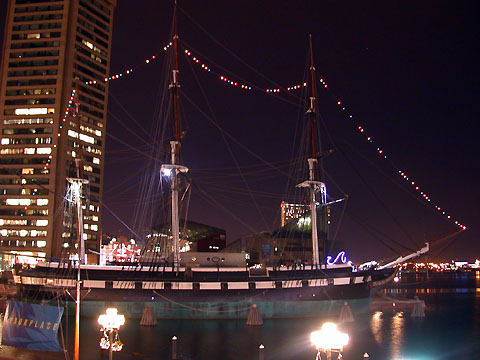 Constellation lit up for the winter holidays. Note that she is now docked with her prow facing the harbor; she had sailed to Annapolis for her birthday and celebrated upon her return with the promise of a new visitor's center at the pier.