Scott's Run and Potomac River 2003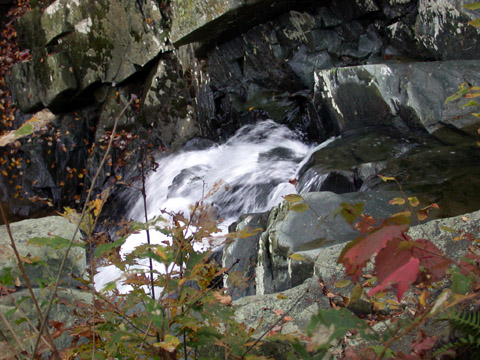 Scott's Run flowing into the Potomac River. The creek goes down some brief rapids before it hits the Potomac. We didn't think about the fact that it has been a very very wet year, and that the leaves, the stones, the muddy hillside would all be very very slippery. Fortunately the woods were gorgeous and we saw a turkey vulture and other entertaining diversions from the fact that our shoes were getting covered with mud.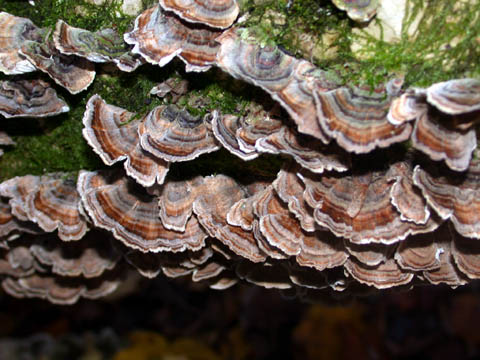 Lichen with butterfly patterns. Thanks to Hurricane Isabel, trees were down all over.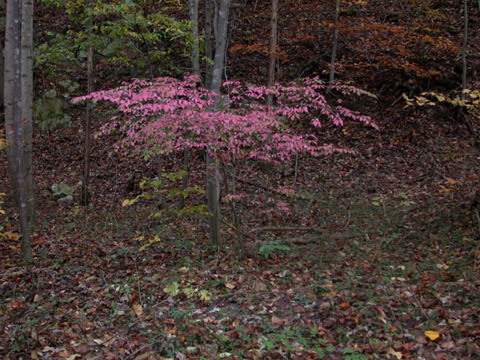 No color correction -- this is the actual color of the tree!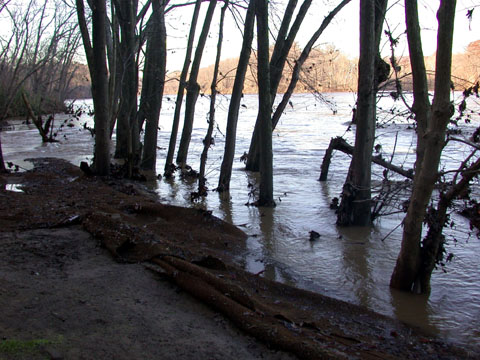 The Potomac near flood levels covering the roots of these trees.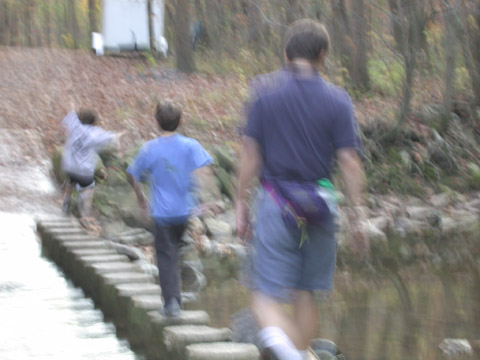 Serendipitous photo because I forgot to change the camera settings.
---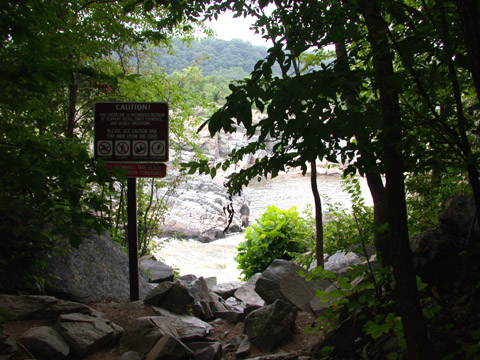 On the Virginia side of Great Falls, a warning sign about the currents.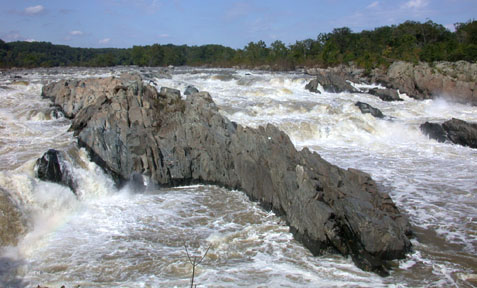 Here's what the river itself looked like, swollen from Hurricane Isabel.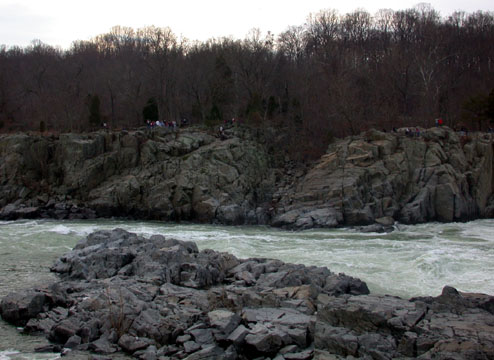 This is what the Virginia side of Great Falls looks like from the Maryland side.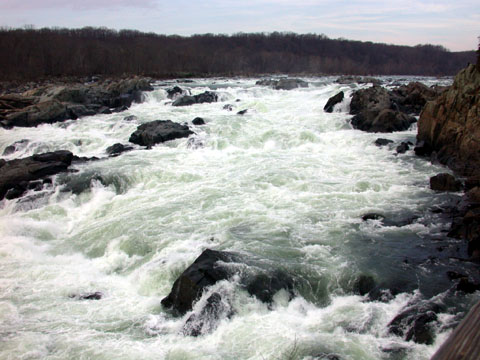 And the rapids as seen from the Maryland side.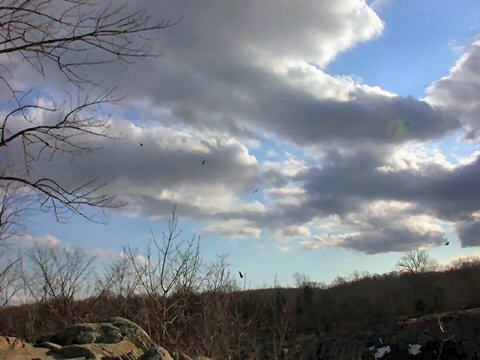 Hawks and turkey vultures circle over the river on both sides of the falls.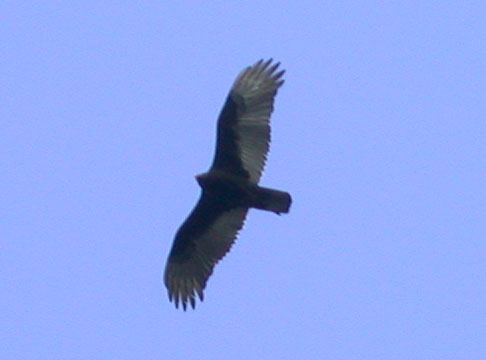 They are surprisingly elegant and graceful.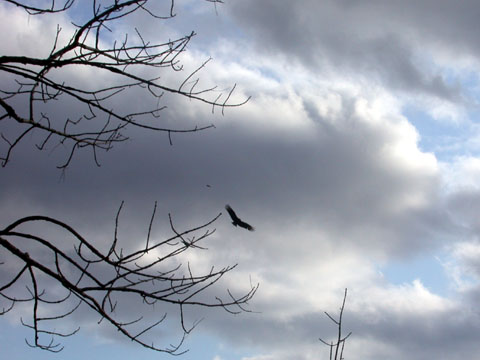 And the sky is spectacular toward sunset.