Scott's Run and Potomac River October 2004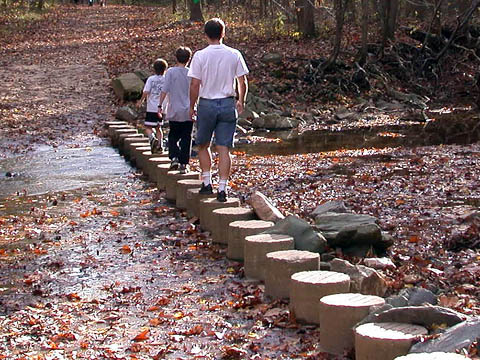 Sequel to this photo, the one I was trying to take last year when I got the blurred one instead.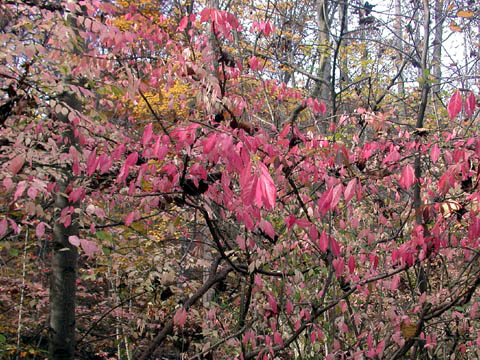 The trees aren't as red this year, but that may be because Hurricane Isabel changed things last year.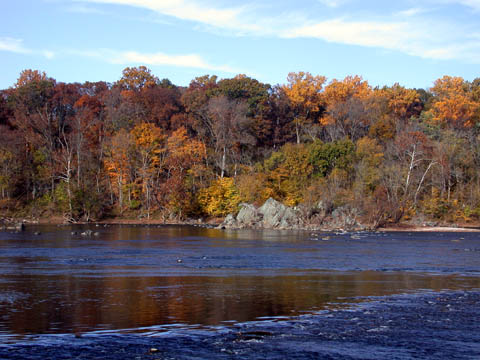 The view of Maryland across the Potomac River is still pretty spectacular.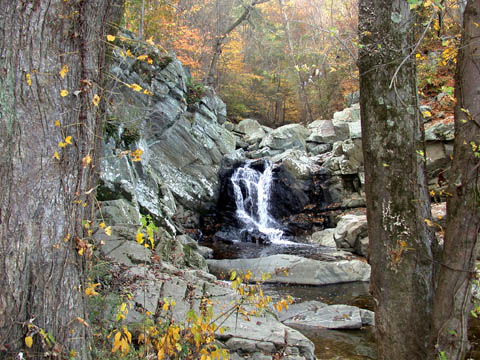 Here's the waterfall where the creek flows down into the river.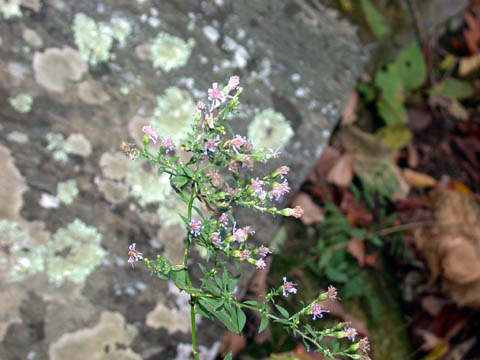 Wildflowers at the creek's edge.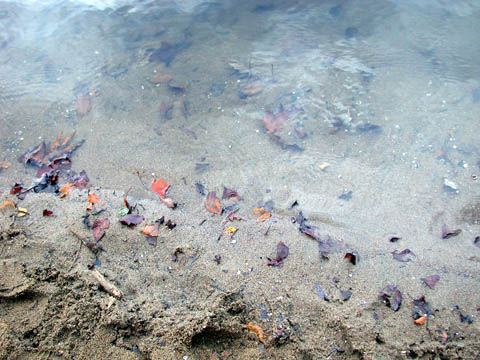 And here's the river's edge. Those little white bits in between the leaves are shells.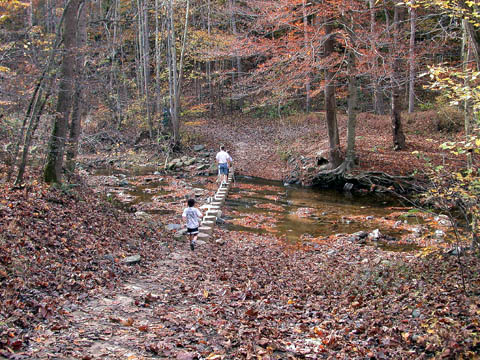 Back across the creek to the van.