Potomac and Poolesville 2005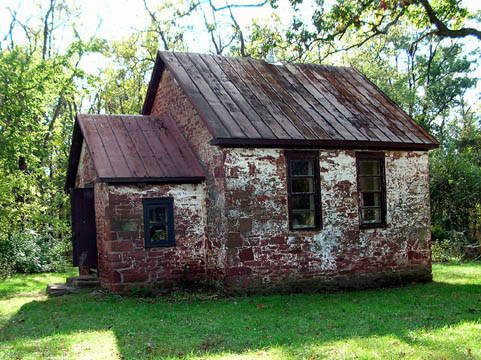 Seneca Schoolhouse Museum on River Road near Poolesville, Maryland taught 25 students in one room -- boys on one side, girls on the other.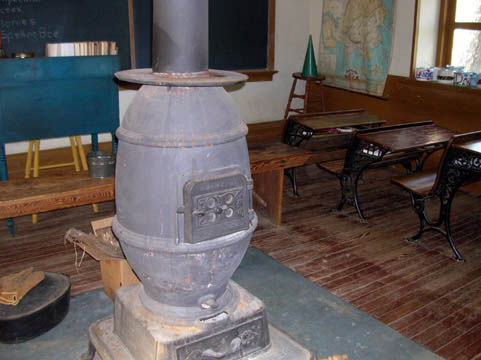 It was heated by a pot-bellied stove whose coal had to be carried in by the older students. Students learned geography, grammar, arithmetic, history, some natural science...and manners.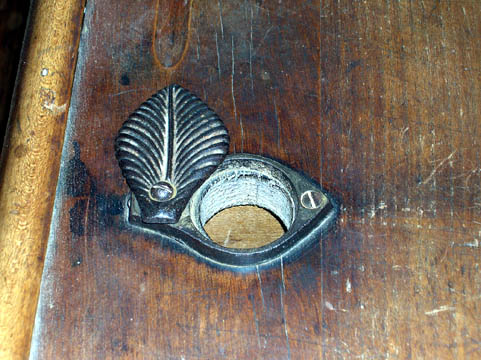 The school closed in 1910 but now visitors and class field trips can put ink in these old inkwells and practice being students from 1865.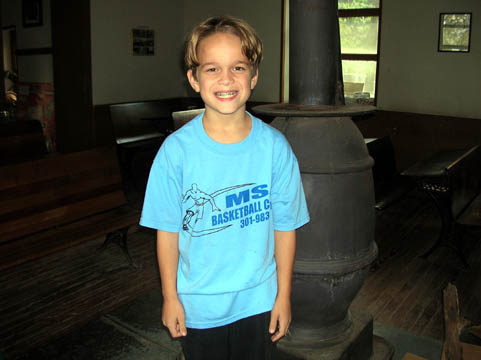 Here is Adam in the classroom.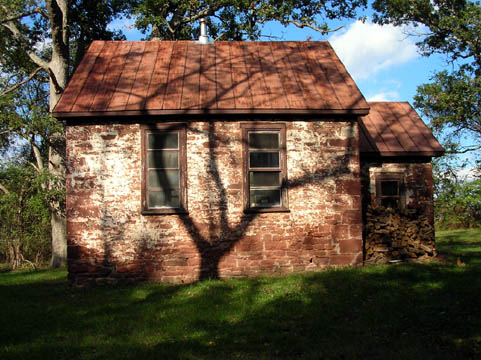 And here is the rear of the building, haunted by a tree.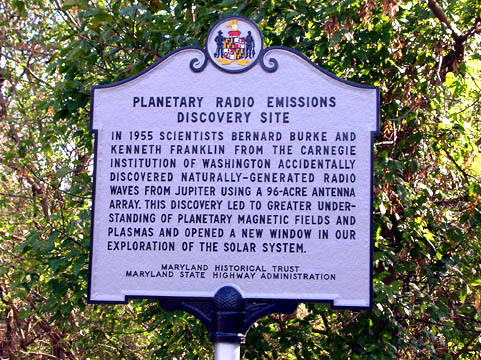 Proof that other planets in the solar system generate radio waves was obtained right here in Potomac by amateur astronomers.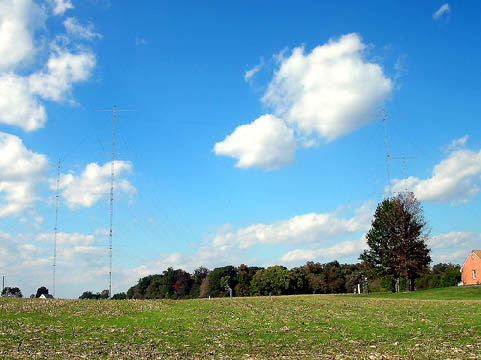 A more recent amateur astronomer has set up this radio array on his farm and is causing great controversy among neighbors who want it removed.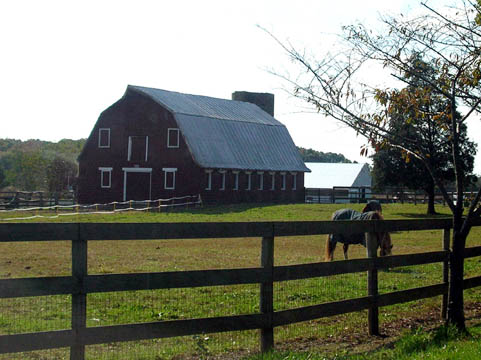 This is the sort of Potomac view they're looking for.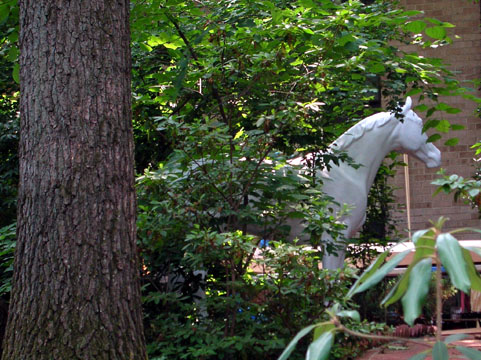 One afternoon I was startled to see that a neighbor had a horse in his yard! On closer inspection it proved to be wooden. And now we know what it was for!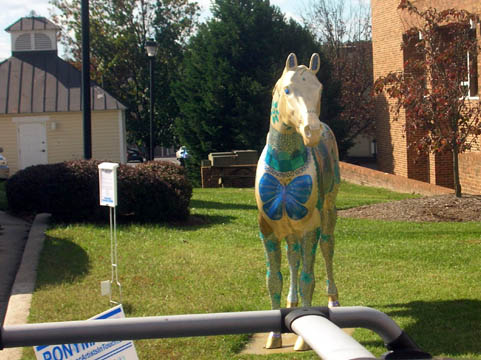 Like the Baltimore crabs, the Hanover cows and the Rehoboth dolphins...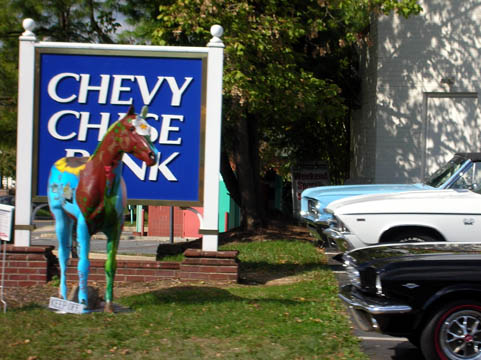 ...there are Potomac horses!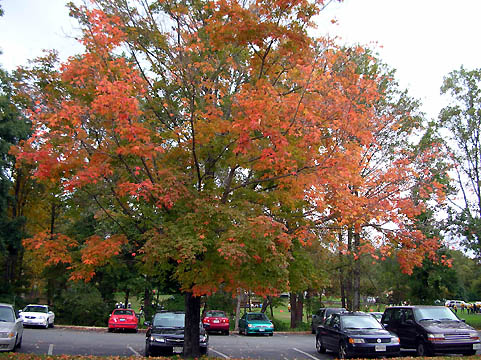 The trees by Daniel's bus stop were showing distinct signs of it being autumn.