Post-Isabel Great Falls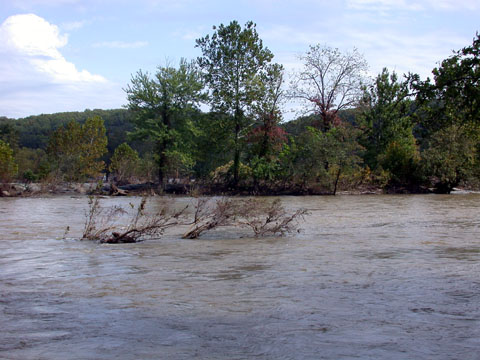 Tree downed in the Potomac River.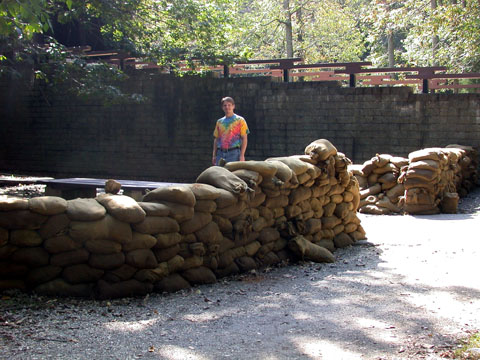 Paul among the sandbags to stop the river from flooding Alexandria.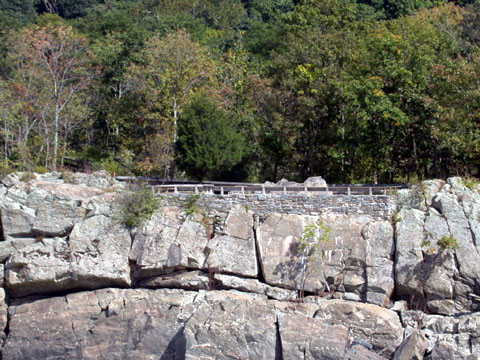 The deserted Maryland side of the falls, closed because of flooding on Olmsted Island.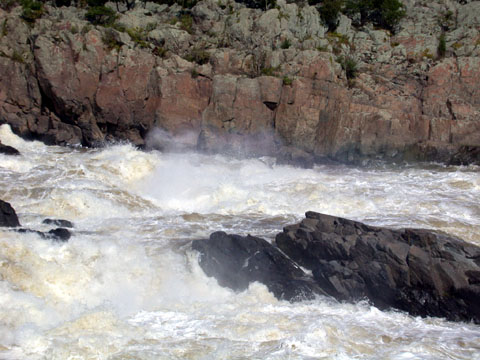 The surging river.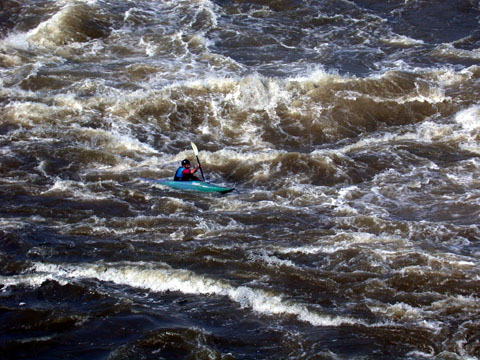 A lunatic kayaker braving the rapids. Olympians came to DC this weekend for the high water.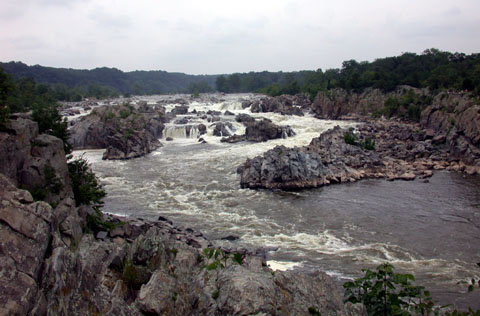 Here's another view of the rapids.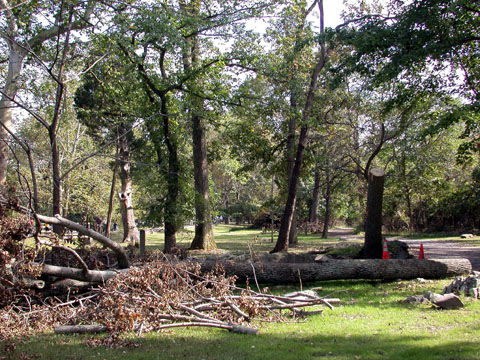 Downed trees were all around the park.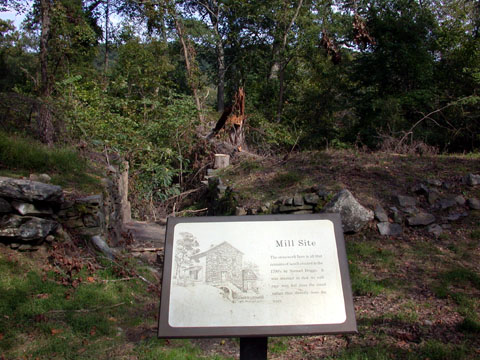 Here, at the historic mill site, a tree has crashed through the ruins.