Ocean Orchestra and Harry Potter Party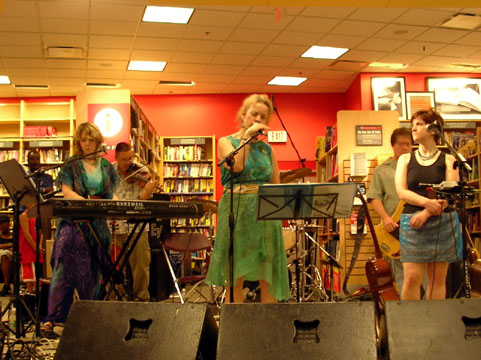 Jennifer Cutting on keyboards, Grace Griffith on the center mike and Lisa Moscatiello waiting to harmonize as Ocean Orchestra played at Borders in Silver Spring the night of the release party for Harry Potter and the Half-Blood Prince. Jennifer Cutting's Ocean Orchestra was giving a free concert of songs from Ocean.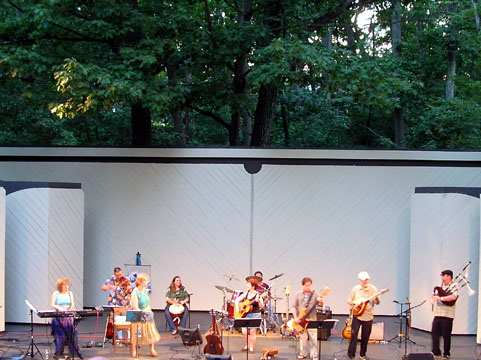 This is Jennifer Cutting's Ocean Orchestra the night before, playing outdoors at the Lubber Run Amphitheatre in Virginia, where they paraded in to bagpipes and carried a banner featuring the sea.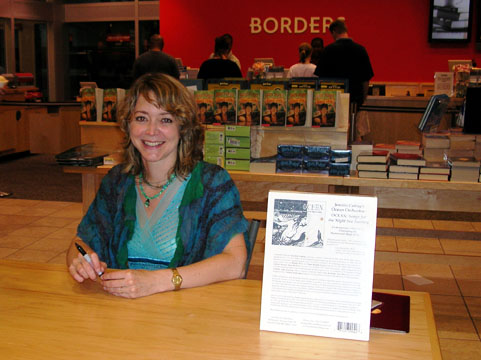 Jennifer is so lovely onstage and off that I had to take a picture of her at the table at Borders where she was signing CDs.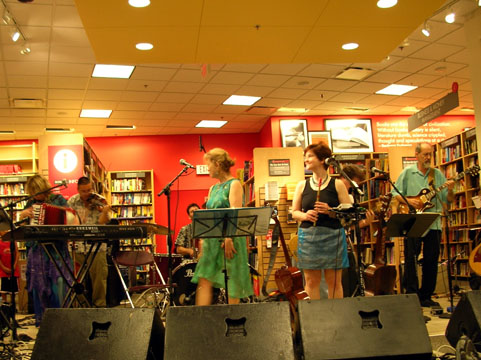 Also, she can play the button accordion and I love her clothes.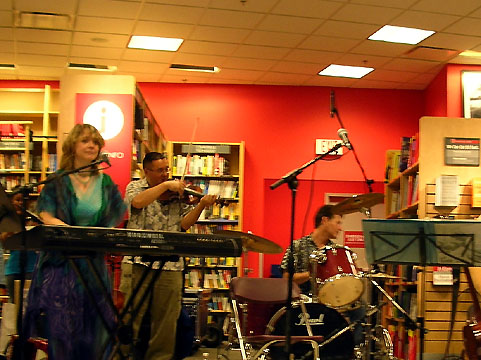 The fiddle player rocks as well.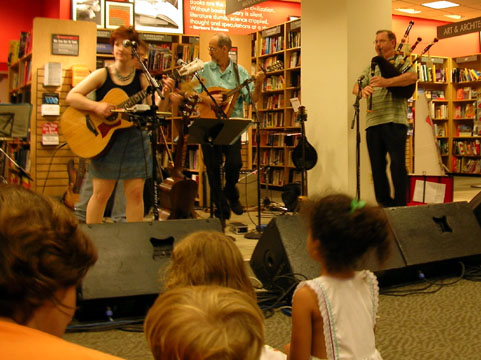 But what all the kids really loved were the bagpipes!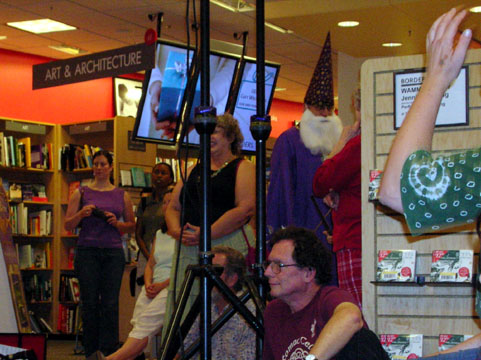 And how often do you get a guy in a Potomac Celtic Festival t-shirt at your concert next to a wizard?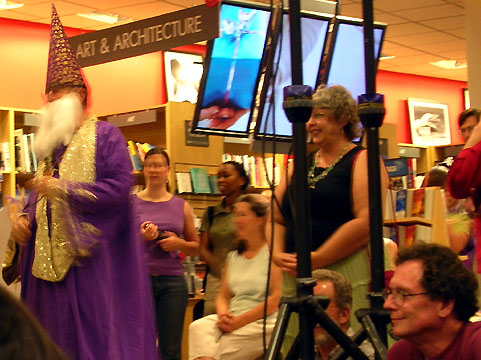 We stuck around Borders for over an hour after the concert because they were supposed to have an uplink to a feed of J.K. Rowling reading from the new novel on those screens -- Silver Spring was one of only three Borders in the US to have such footage -- but they couldn't get their video working, and the kids were tired and cranky, so finally we bowed to pressure and left.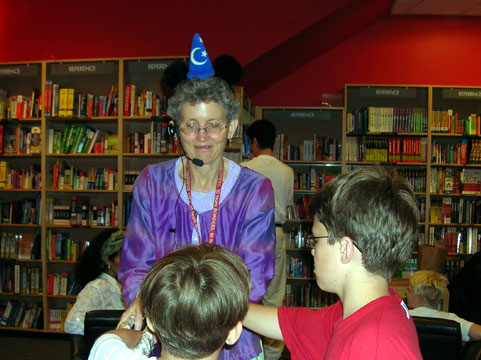 Here's the lineup of kids waiting to get Sorted and have lightning bolts painted on their foreheads.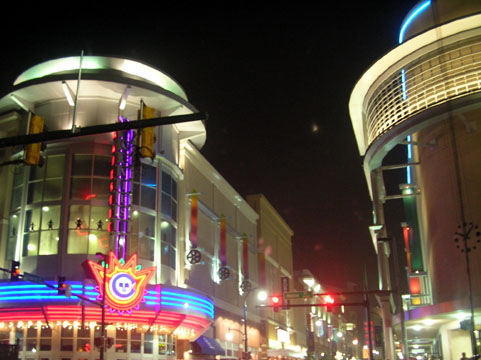 And Borders and the multiplex from across the street. I just thought the lights were pretty.