Union Army Great Falls Spring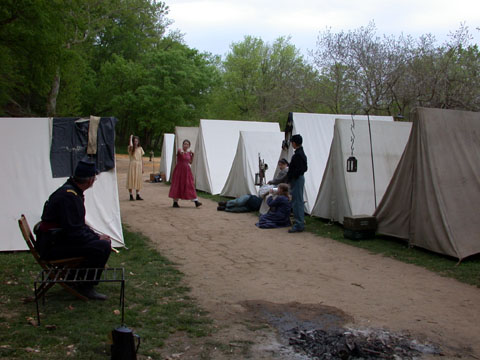 A Civil War camp reenactment at Great Falls, Maryland (hence the Union side).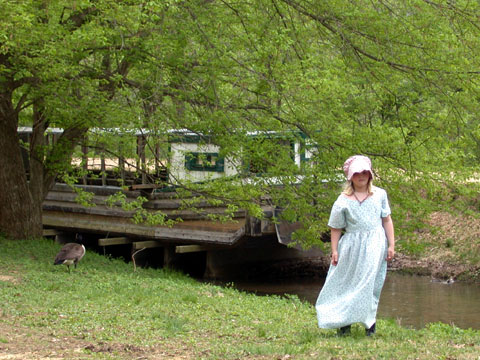 Girl, goose and the C&O Canal barge in the background.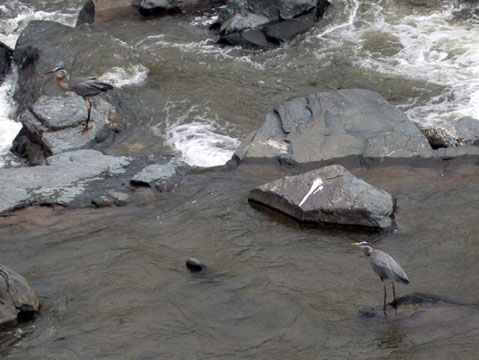 Great blue herons fishing in the Potomac River -- at one time we could see six in the same area, mid-falls between Maryland and Virginia.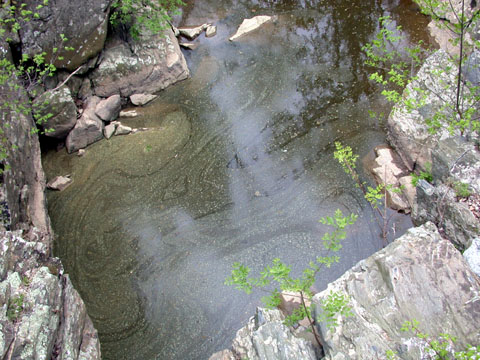 Pollen coating the stagnant water of one of the pools left over from the rain.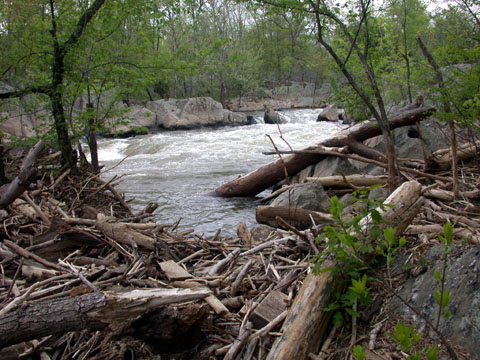 Downed trees and branches have hit the bridge and stopped the river at this point in the falls...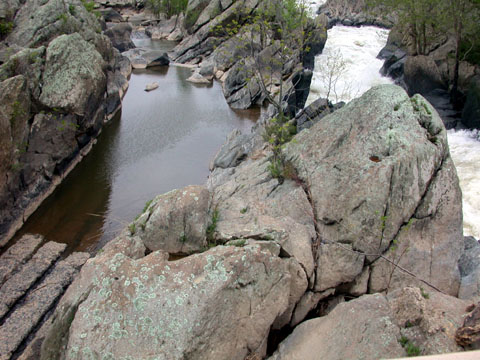 ...thus cutting off one of the tributaries (see how on the left, you can see the engineering to carry the water beneath the bridge, whereas on the right, you can see white water?).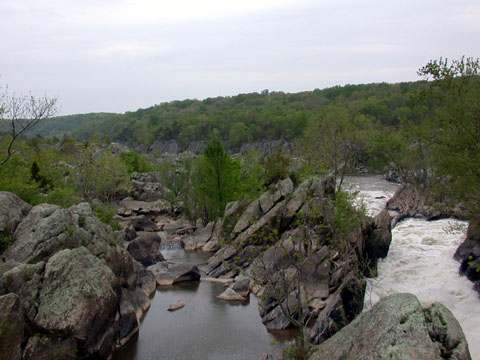 Here's the dammed part and the undammed part from a greater distance.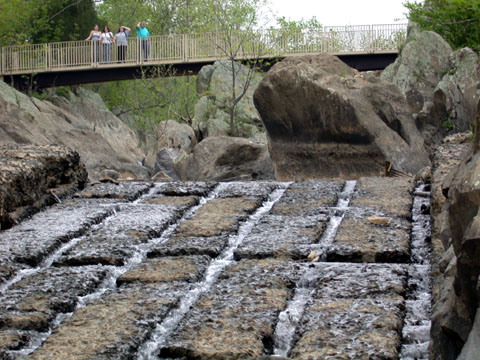 Here's the view of the bridge below the dam -- an impossible sight most of the time as this is all covered with rapids.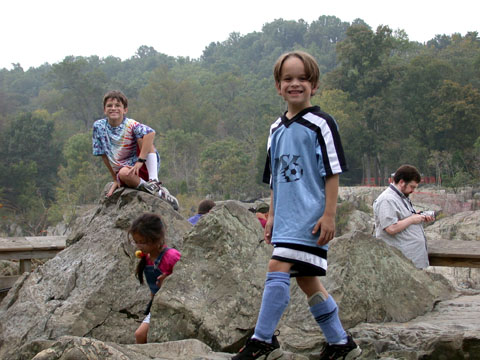 Kids on the rocks at the Potomac River overlook.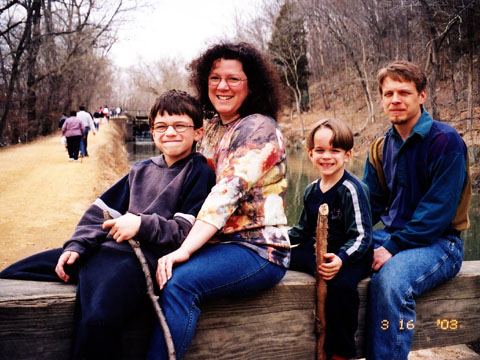 And from the spring before, all of us on one of the locks.