Great Falls Spring 2006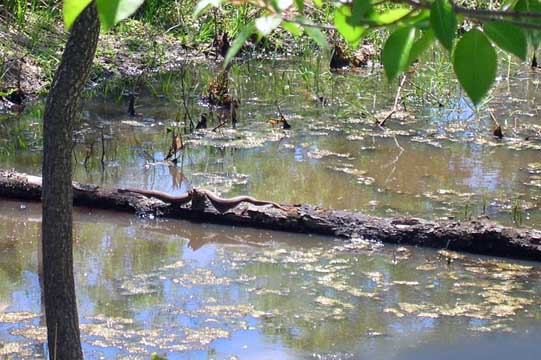 A snake in the wetlands on Olmsted Island at Great Falls.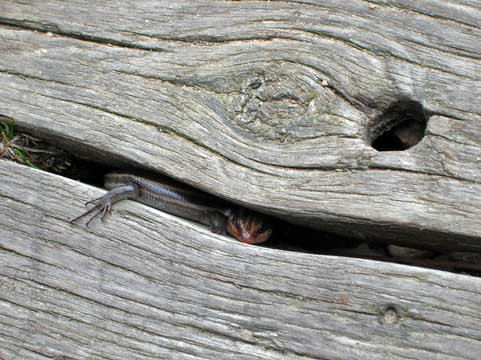 A salamander...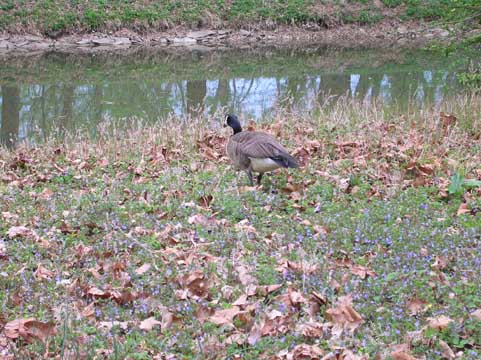 ...and a goose in the flowers...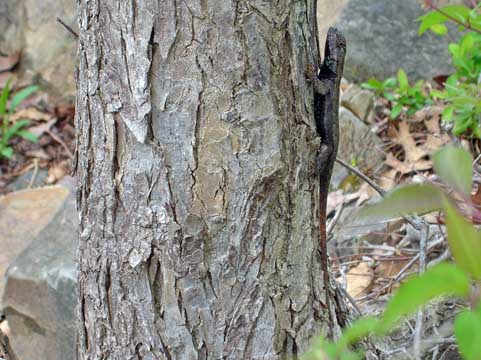 ...and a little lizard...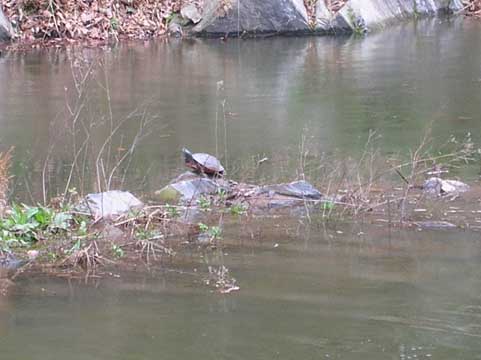 ...and a turtle.
---

An unusual sight -- a heron in the canal.

One on a rock and one in the air.

Heading out on the rocks to fish.

Two herons fishing...

...and another by the falls.