Great Falls September 2005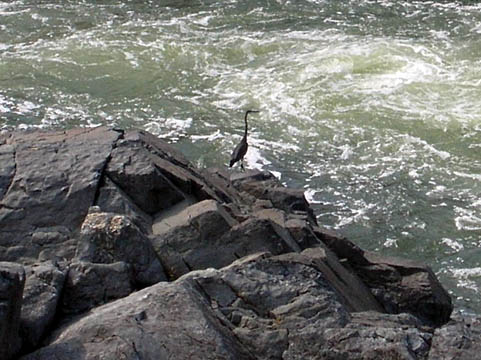 A heron on the rocks at Great Falls in the C&O Canal National Park trying to catch fish in the rather low waters of the Potomac River in September.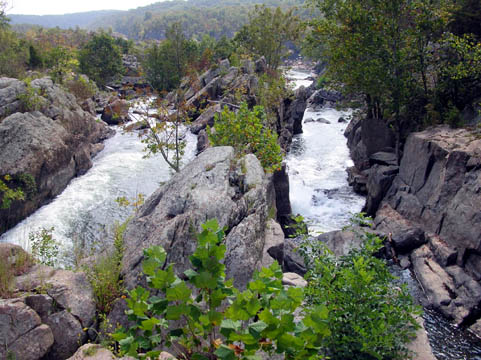 Despite the relatively low water mark, parts of the falls were still flowing more freely than they were last year when they were blocked by debris left over from Hurricane Isabel.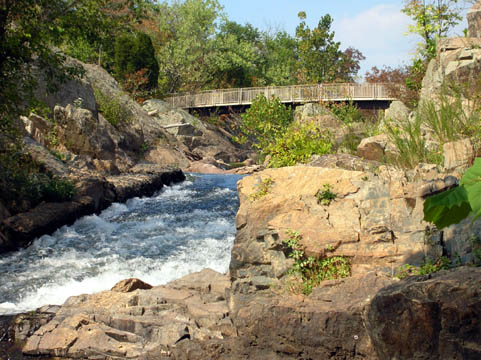 Here is the bridge from which that photo was taken, seen from the path down the hillside near the towpath. Again, compare to last year when it was completely dry beneath!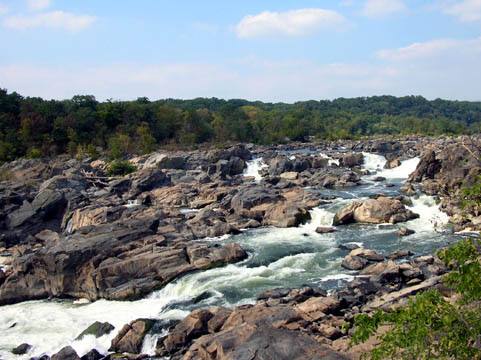 But here you can see how many very dry rocks there are. This is how it looks in a stormy season.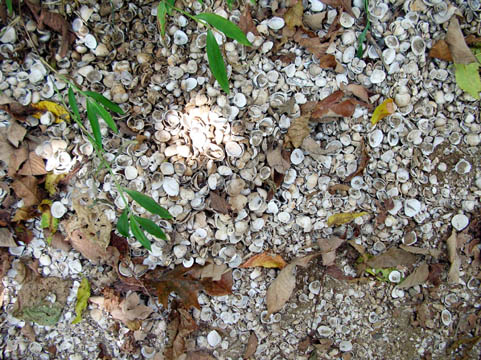 Because the river is so low, shells (mostly Asian invaders) and leaves have been left high and dry among the rocks.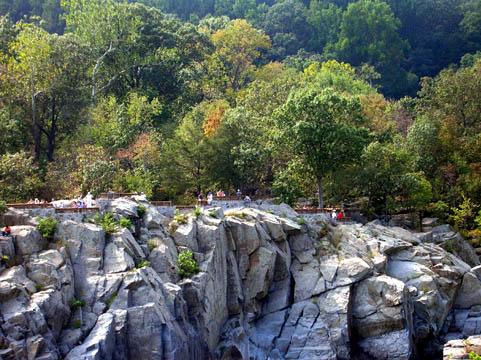 The park service at the Virginia side of Great Falls National Park has finally finished rebuilding its overlooks. You can see the leaves just beginning to change.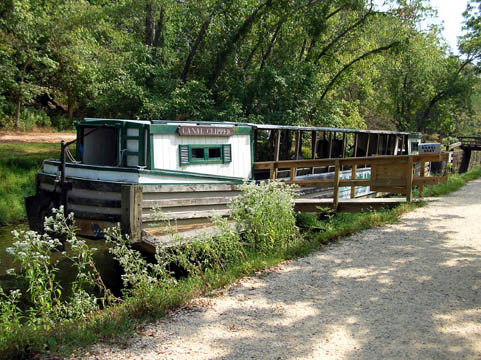 This C&O Canal barge no longer traverses the waterway as it was damaged by Hurricane Isabel. It has been closed to visitors to Great Falls National Park since then, but this weekend people were allowed to come aboard and try on Colonial clothing.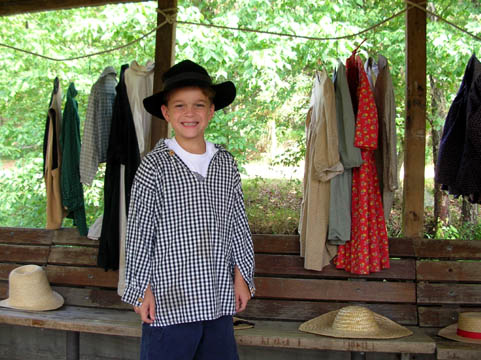 Here for instance is Adam.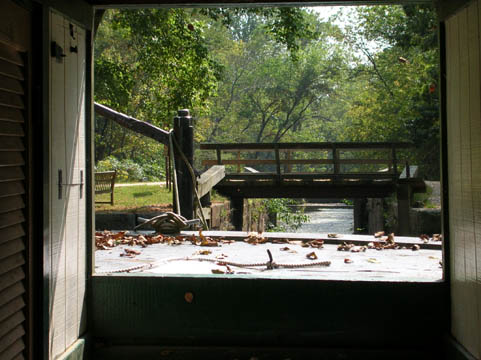 George Washington conceived of the canal, trying to come up with a business scheme to make the Potomac River navigable. Unfortunately by the time it was finished, the railroads were already making it obsolete.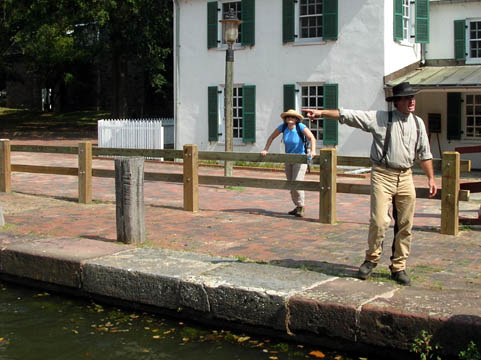 One of the park officers, in period costume, explains how the lock system works...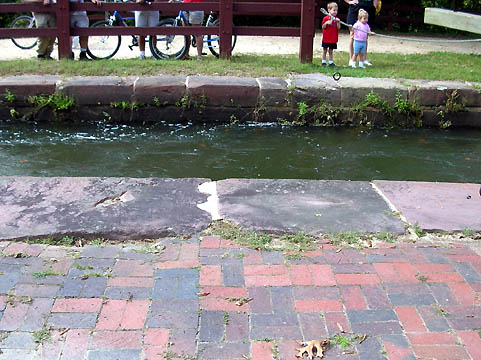 ...as people watch water fill this one almost completely.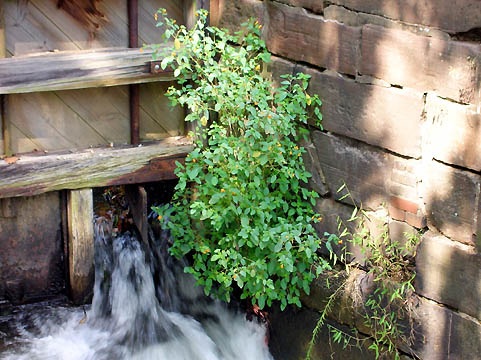 Panels can be opened to let through just a little water at a time instead of opening the gates.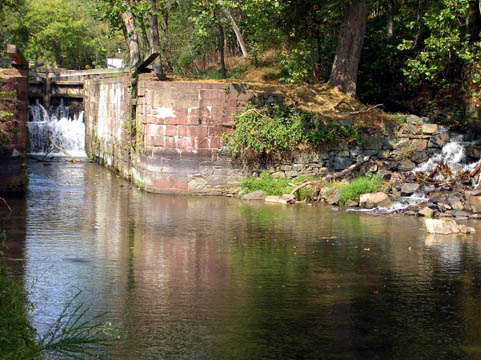 People on the towpath are surrounded by the sounds of waterfalls on both sides.