Great Falls February 2005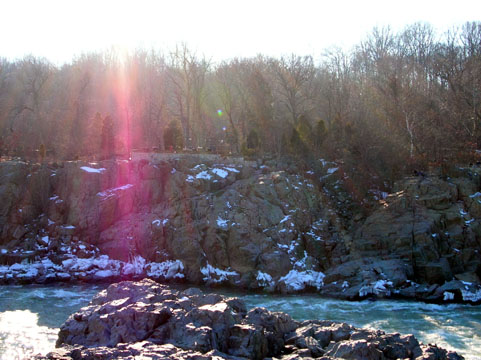 One really has to squint to look across at the Virginia side of Great Falls Park, as the sun is extremely bright and situated just behind the major overlooks for the park there.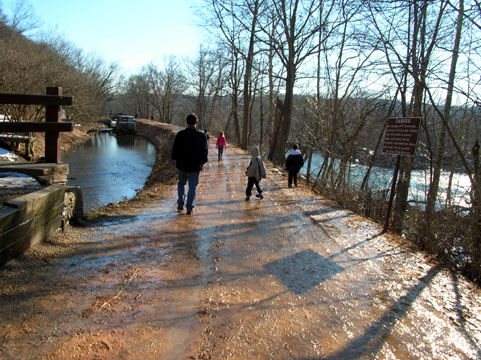 The canal towpath is mud, mud and more mud! That's the canal and barge on the left, and the Potomac River on the right.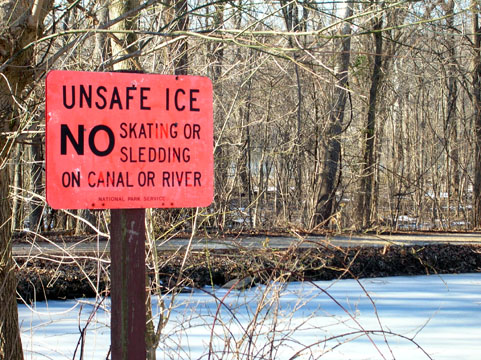 The canal itself looks iced over in places but it's deceptive.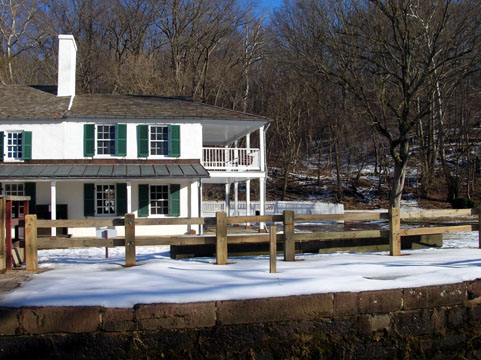 The tavern, also the visitor's center and park headquarters, seen from the far side of the lock with snow covering the grass.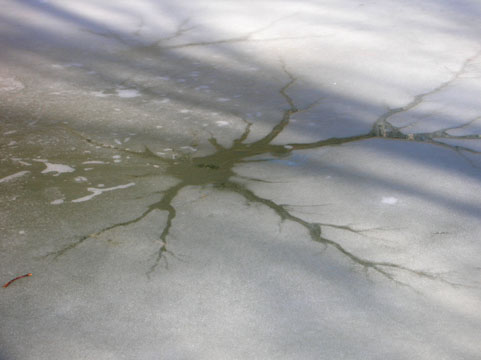 The ice beginning to crack on the canal.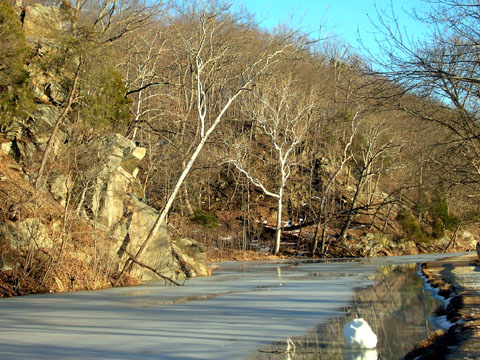 White oak, frozen water.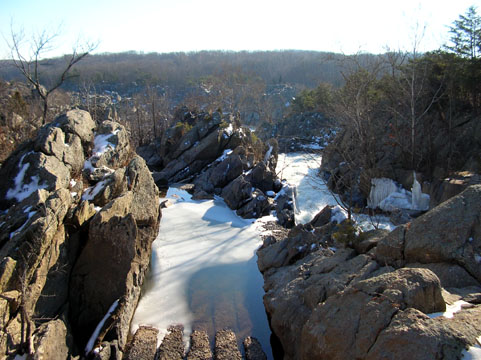 Here the river is a sheet of ice on the left where it's dammed from the refuse of Hurricane Isabel, while on the right it's tumbling down thunderously. Note the ice caked around the tree roots in the middle right.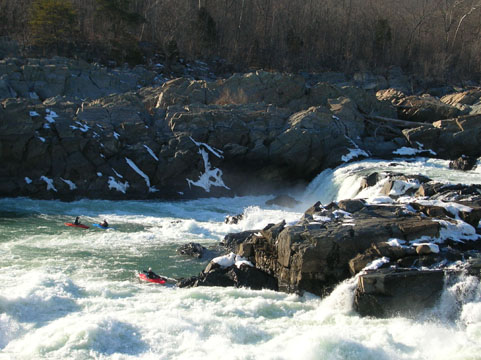 Kayakers brave the extremely cold water and the rapids.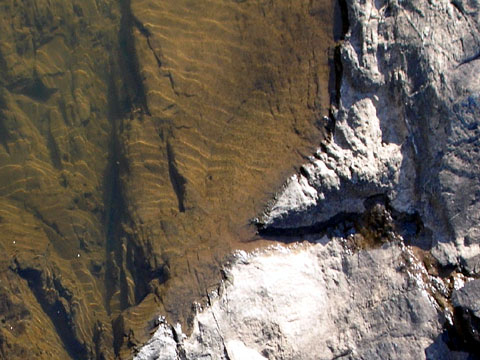 Beneath the rock and ice, sunlight on the ripples on the water.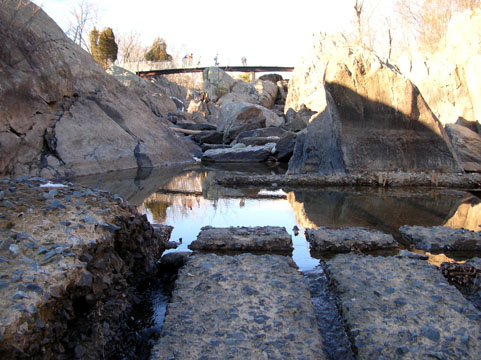 Where ice dams the river, people can climb to the top of the runoff slope.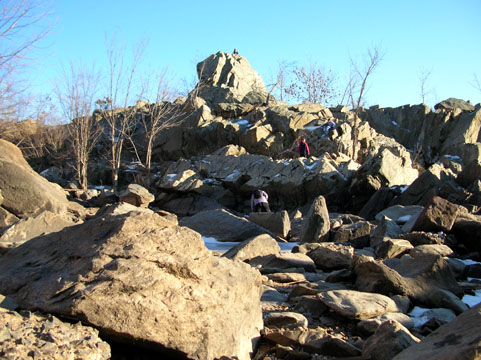 That's Adam at the top of the high rock atop this cliff.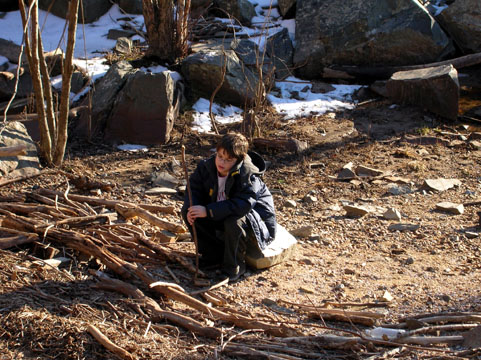 Daniel studies a stick.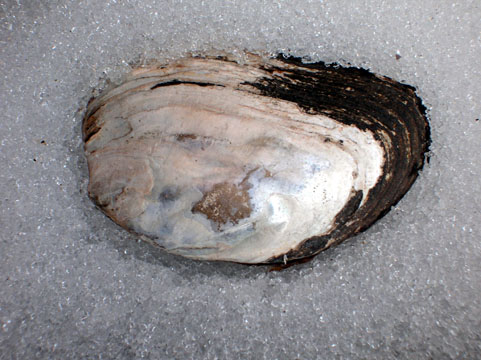 Shell in snow, like an oyster among pearl fragments.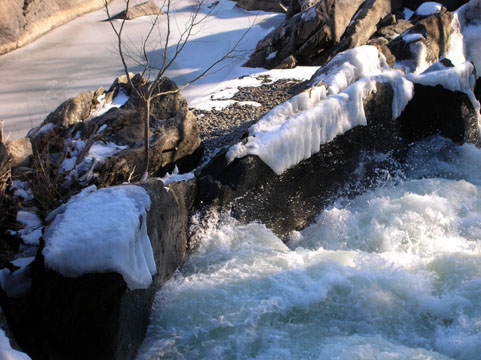 Sheet ice, fallen snow, rushing river: water everywhere.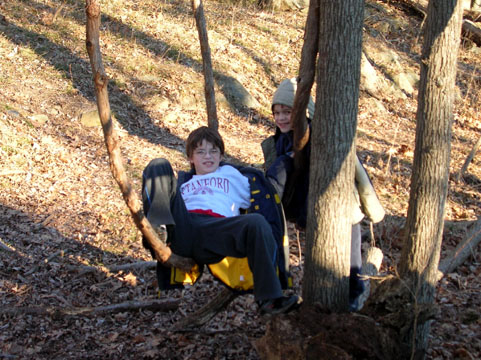 Boys hanging from a vine.