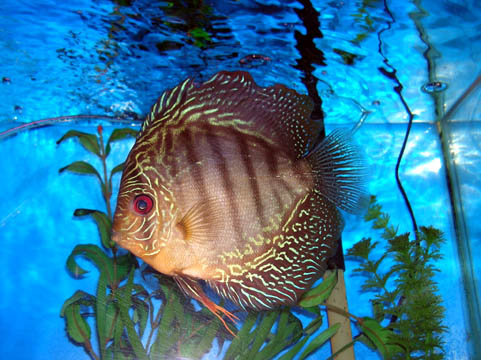 From the tanks at Congressional Aquarium, underwater angels. Like an idiot I did not take photos of the labels on the tanks, so I have no idea what kind of fish this is -- it's at least six inches across and just as gloriously colorful as it looks.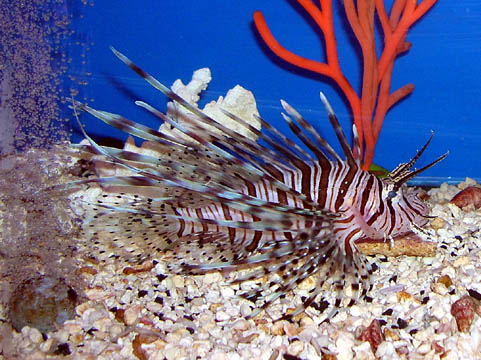 The beautiful, poisonous lionfish. My son tells me that the Romans used the venom in their stingers to make poisoned arrows, does anyone know if this is true? I didn't think they could fatally sting humans, just that it hurt a lot to be stung by one!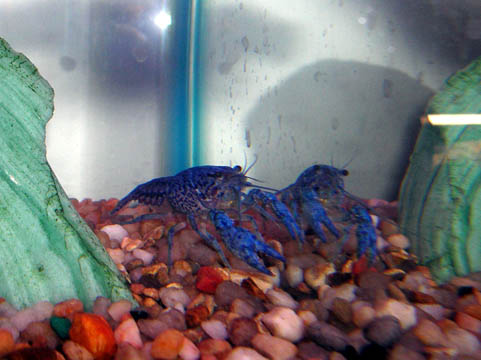 An electric blue lobster admires itself in the mirror.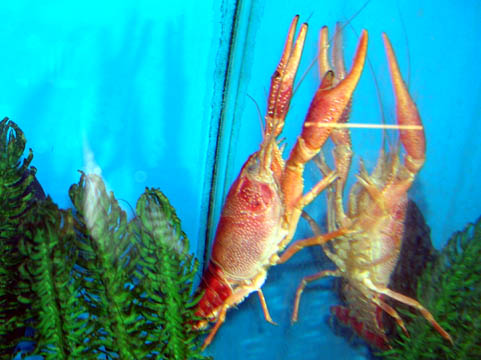 And here's a little red lobster showing off its own underside.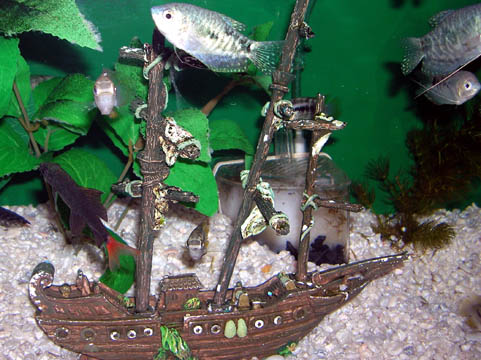 A sunken ship surrounded by giant deep-sea creatures! Oh, fine, not really, but sometimes I would like to have an aquarium just for the pirate booty and tall ship ornaments, even if all the fish were goldfish.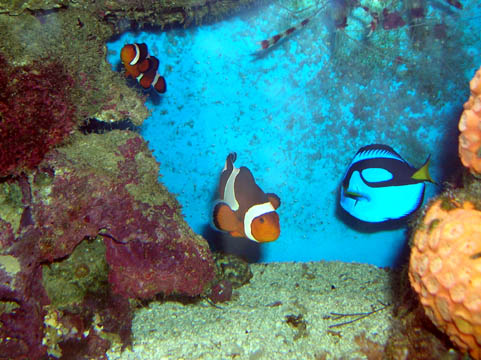 Nemo, Marlin and Dory...err, you know what I mean.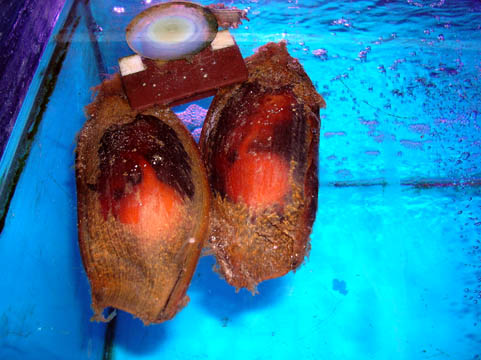 This last one is of a pair of shark eggs. You can see the fetal sharks inside; they were wriggling.