Alexandria Red Cross Waterfront Festival 2004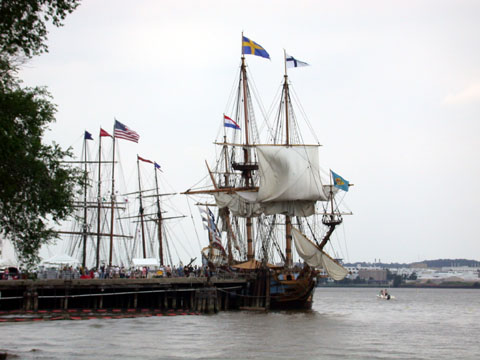 The Kalmar Nyckel, Sultana and Gazela docked at Oronoco Bay Park in Alexandria, Virginia for the annual Red Cross Waterfront Festival. These are the Kalmar Nyckel, a reproduction of a ship that brought Swedish immigrants to America in the 1600s; the schooner Sultana; and the Gazela, which was built to transport fishermen to Newfoundland and later starred in Interview with the Vampire.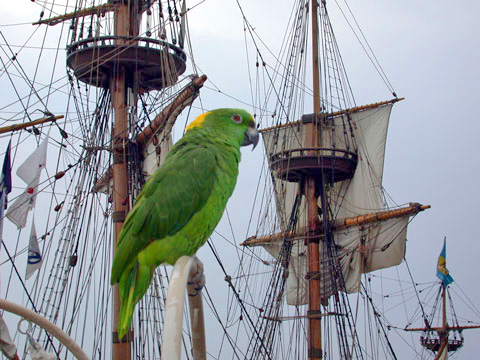 Because the festival benefits the Red Cross, there were a number of health and safety exhibits for humans and animals, including a parrot rescue foundation. Here is one of the parrots with the ships in the background.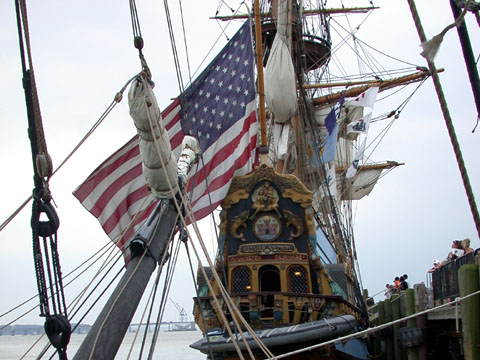 The Kalmar Nyckel from the Sultana.
| | |
| --- | --- |
| | |
| Again, Kalmar Nyckel from Sultana... | ...and Sultana from Gazela. |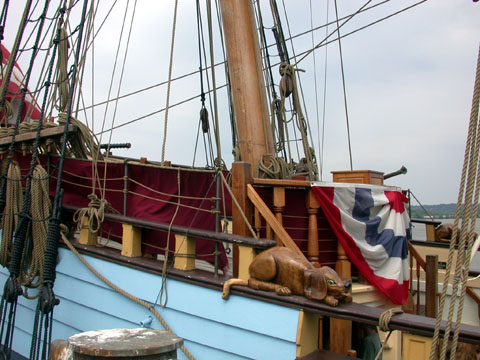 A Kalmar Nyckel watchdog.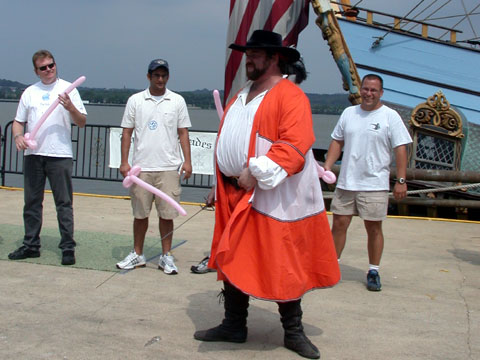 Men with swords, some bigger than others. The Noble Blades were performing on the pier right in front of the Kalmar Nyckel, giving out balloons to kids all afternoon and doing little skits. Right when we came off the tour of the ship, they had started a mock-tournament with a group culled from the audience.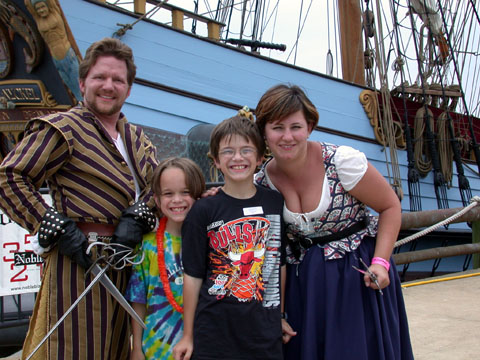 They split into factions -- some sort of pirate versus legit sea captain battle, though I'd be hard-pressed to say who were the pirates and who were the authorities. At some point one of the guys started singing "Double, double, toil and trouble" and one of the other guys yelled, "No! You said Macbeth!" and the singer objected, "I did not! I said Harry Potter!" They ended by leading the crowd in a rousing sing-along of the theme from The Love Boat.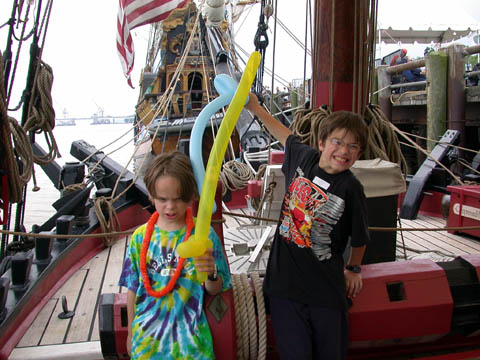 And here are the kids with their balloons from the Noble Blades.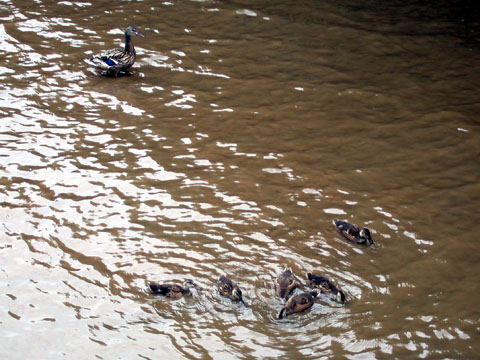 Ducklings and mommy in the Potomac River.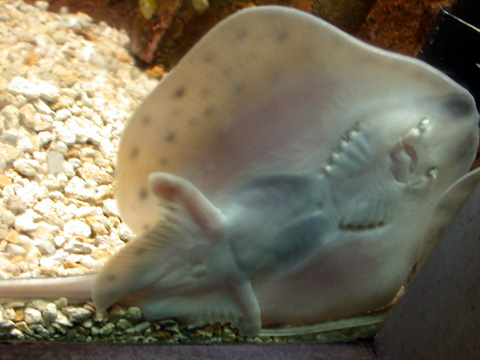 There was also a truck from the Virginia Marine Science Museum with a touch-tank and some little exhibits like this spotted stingray.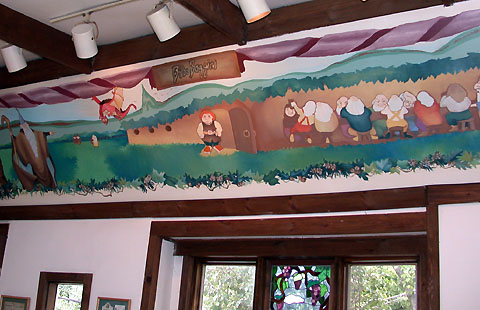 From the waterfront we walked to Bilbo Baggins restaurant, at which this is one of the upstairs dining room murals. We ate an enormous meal, and one doesn't go to Bilbo Baggins without getting dessert -- Lord of the Rings, for instance, which consists of alternating layers of white and dark chocolate ganache and mousse.