Climbing 2005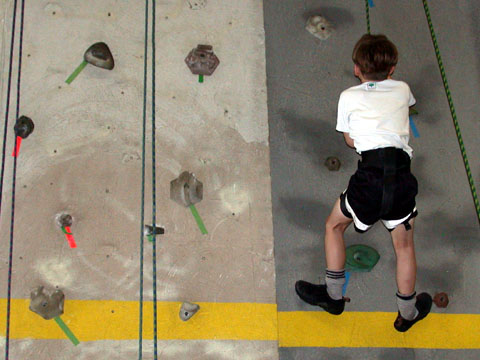 Adam's birthday party at Rockville Climbing Gym, held on June 12th since as before people are often out of town for the summer on his actual birthday, July 20th.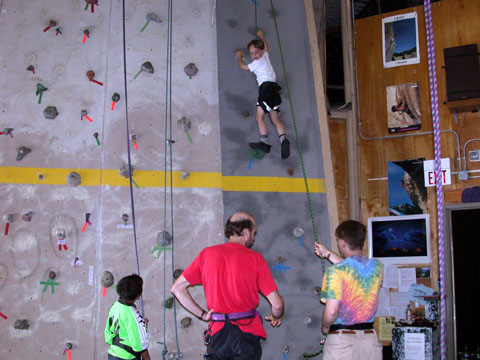 Because only one expert was available, Paul took a quick course in belaying before the party. Here he is practicing on Adam.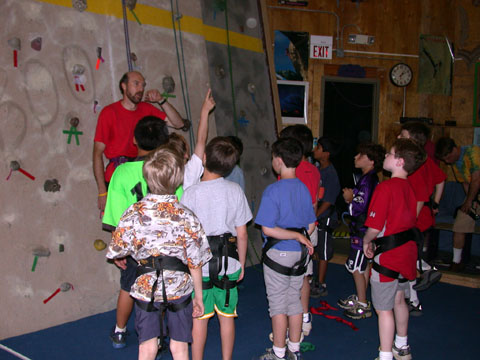 The kids got a quick course in safety before they were allowed to climb.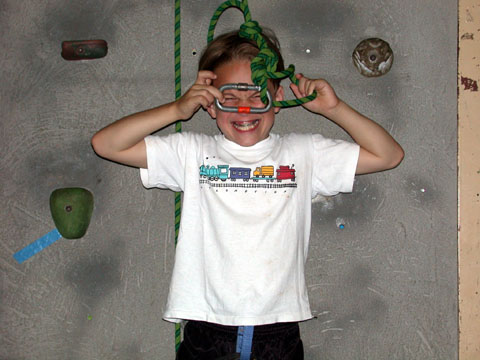 Here you can see how intimidated Adam was by the lecture on proper use of equipment.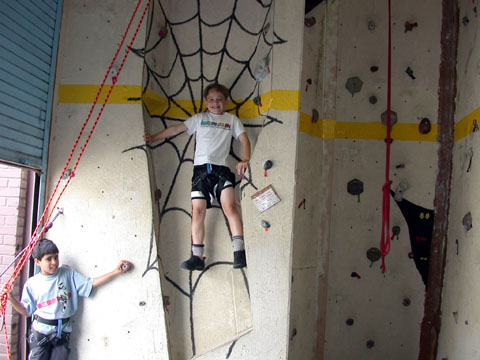 This is the "spiderweb" which everyone wanted to climb inside. The climbers are not allowed to cross the yellow line without being spotted.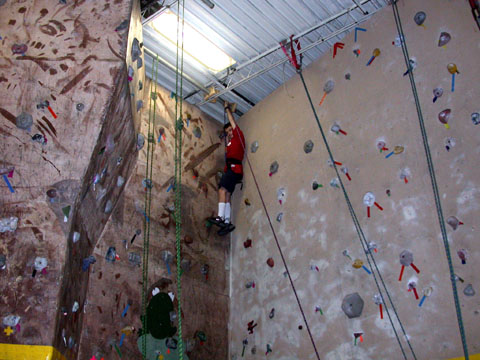 Here Daniel has reached the ceiling of one of the straight vertical walls.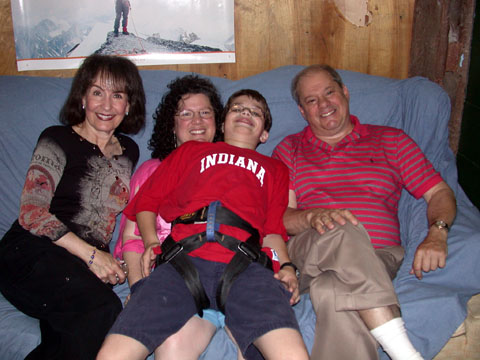 Daniel in his harness with Mommy, Grandma Linda and Grandpa Roy.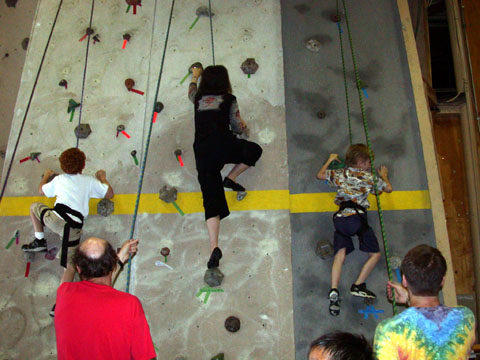 Grandma Linda climbs above the yellow line!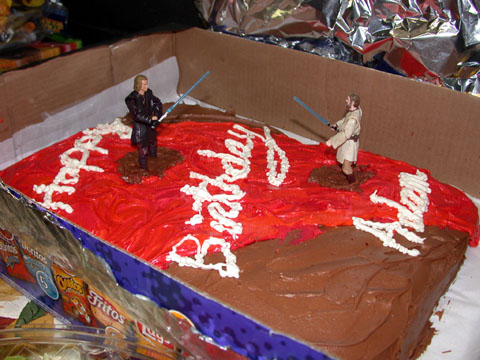 Paul made the cake -- Obi-Wan and Anakin fighting in the lava pit from Star Wars: Episode III - Revenge of the Sith.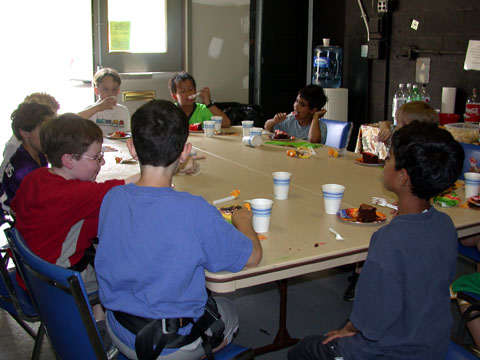 And here is everyone eating it. Many of these kids are on Adam's soccer team which a day before had won their league championship.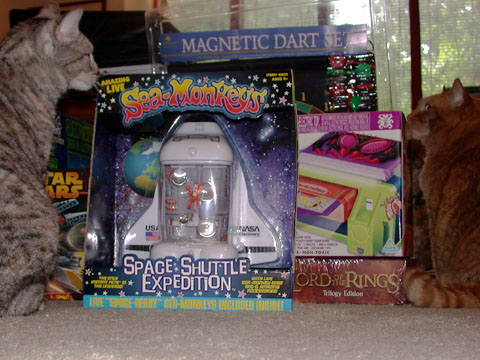 When having a birthday party for a child, it is very valuable to enlist the assistance of a crack team of experts who will inspect all gifts, wrapping paper and bags via sniffing, face-rubbing, pawing, leaping in/over, licking and the occasional nibble to check for sturdiness, appropriateness of use for scratching itches and the possibility that one of the packages has at some point been in contact with a dog.