Climbing 2003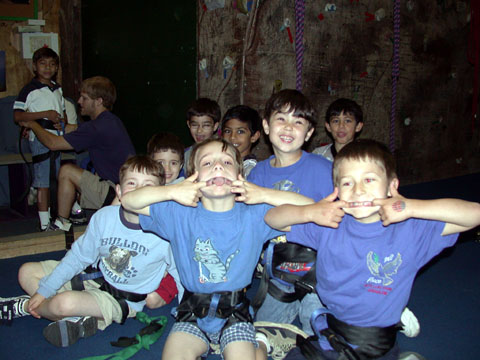 Adam's birthday party at Rockville Climbing Gym, held on June 8th since everyone is always out of town for the summer on his actual birthday, July 20th.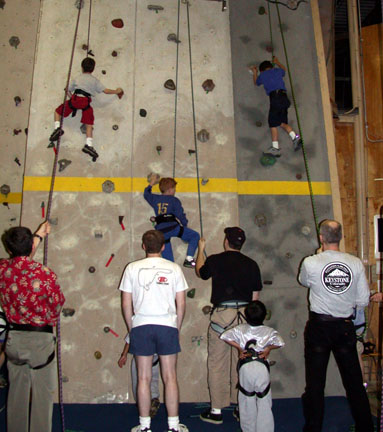 He wanted to do rock climbing, so since none of us know much about belaying, especially with seven-year-olds, we had 15 little boys at the gym -- the first all-boys party.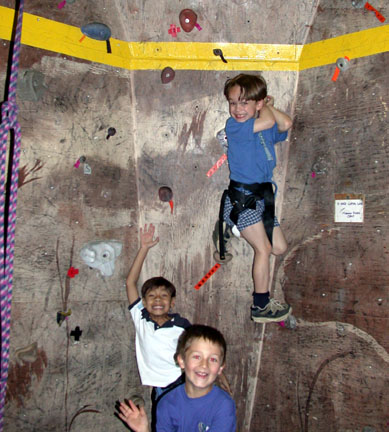 Remind me never again to eat Bugles, Doritos, Vanilla Coke and M&Ms for lunch if I want to avoid a splitting headache. Good thing we had healthy *snerk* Popeye's chicken for dinner.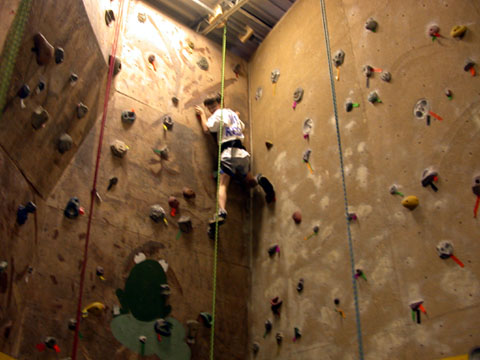 Here is Daniel having scaled one of the walls.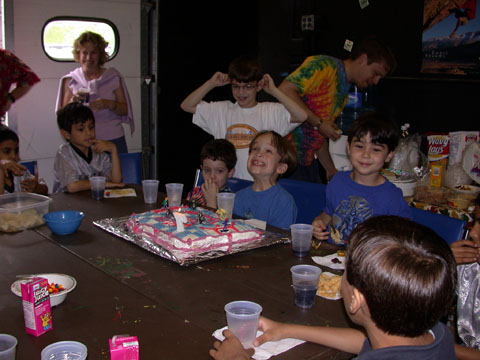 And here we are about to eat Adam's Yu-Go-Oh cake, baked by Paul.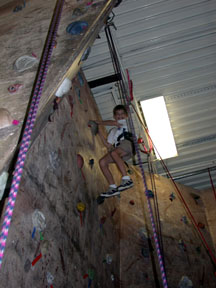 After Adam's party, Daniel decided he wanted his 10th birthday party at the climbing gym too. Here he is at the top of one of the vertical climbing walls.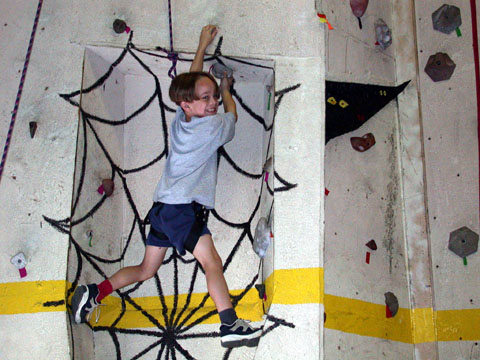 And here is Adam at the top of the spiderweb. This is taking place on September 21st, three days after Hurricane Isabel roared through the region, knocking down trees and knocking out power for more than a week in some places.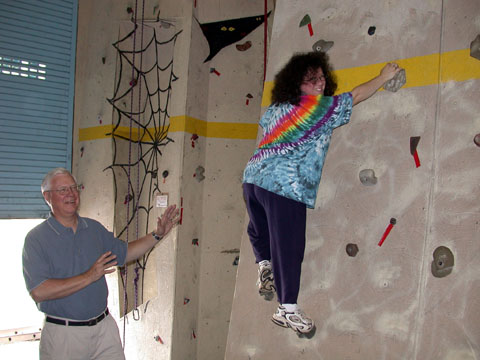 And here's me. We knew a day earlier that the gym had power since their answering machine picked up when we called, but until we arrived we were not sure that the county park would be open. We also couldn't bake a cake nor bring in pizza, for while the pizza place had power, their ingredients had spoiled in the two days that their refrigerators were out.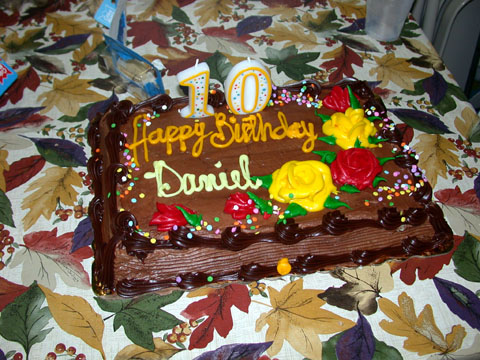 Fortunately my mother in law drove down from Pennsylvania with a cake.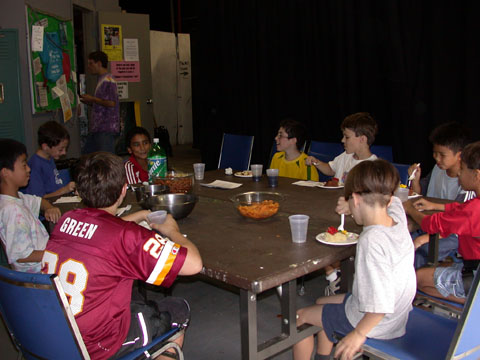 Everyone ate too much junk and got hyper and had sugar headaches, since Doritos are apparently easier to digest for little boys than hummus and pita.