Alexandria Red Cross Waterfront Festival 2005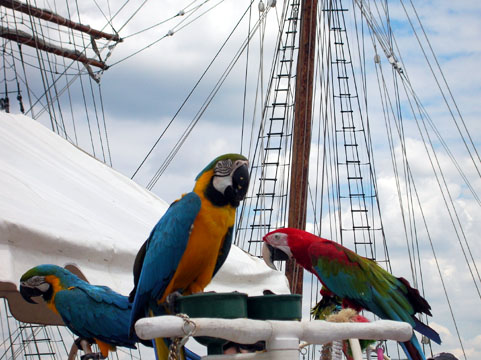 Gazela Philadelphia with parrots rescued by the Wilson Parrot Foundation.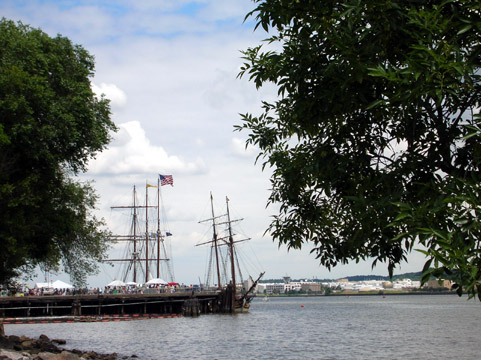 Gazela and Sultana on the approach from Old Town Alexandria.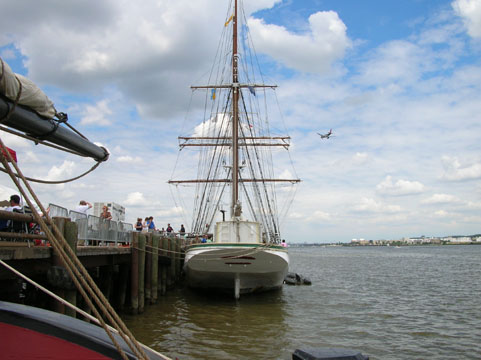 Gazela from Sultana. We had seen her dismasted at Penn's Landing, near the Independence Seaport Museum where she docks for the winter, in December.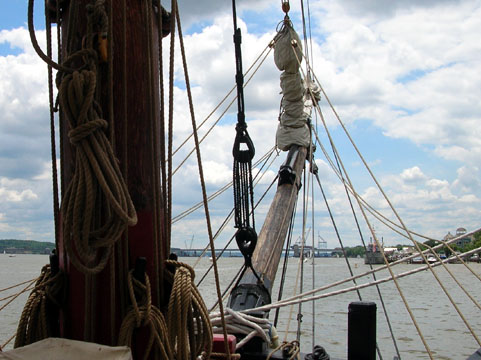 The Coast Guard brought a ship too. You can see her colorful flags through Sultana's rigging.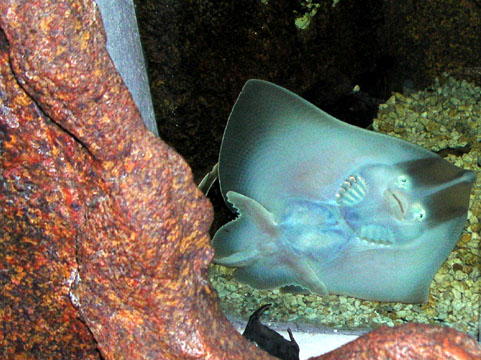 A skate in the traveling Virginia Aquarium Ocean in Motion truck.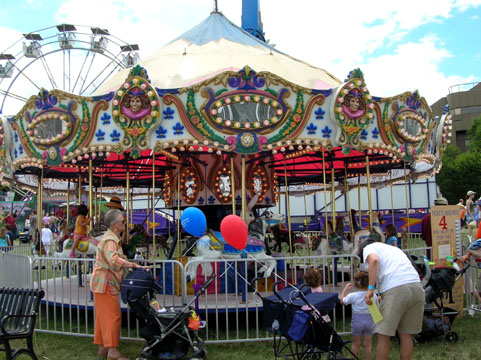 This festival includes a ferris wheel, merry-go-round and some other rides.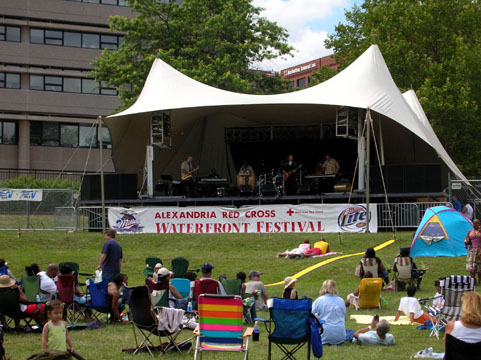 Here is Double Digit performing on the Miller Stage.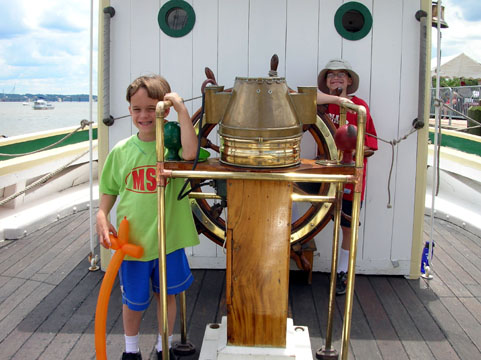 Daniel and Adam at Gazela's wheel.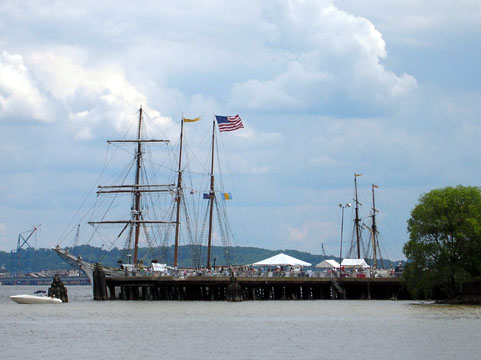 Gazela and Sultana from the direction of the stage and fairgrounds, near low tide.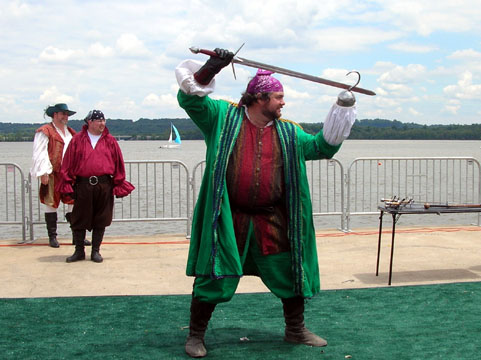 What's a waterfront festival without pirates?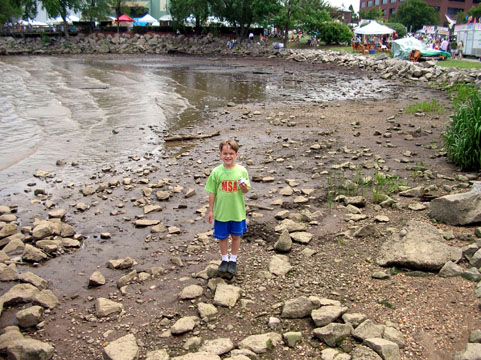 Adam on the Potomac River bank with a rock he found.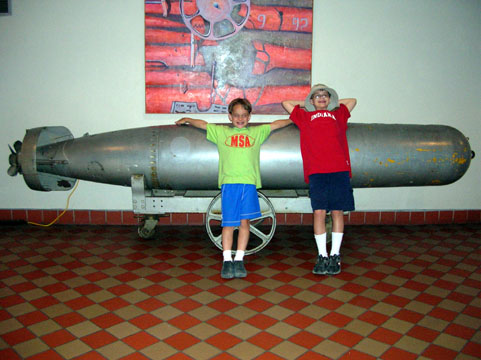 We went into the Torpedo Factory to cool off after seeing the ships. The building is now a group of artists' studios, but there are still a couple of souvenirs from its former life.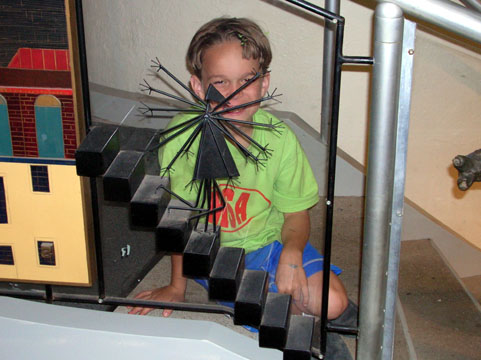 Adam in front of Larry Morris' version of Nude Descending a Staircase in the Torpedo Factory.