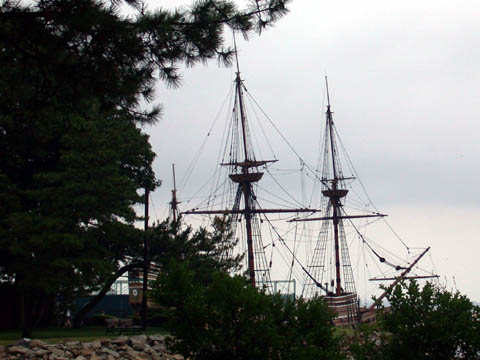 The Mayflower II, a recreation of the original, as seen in dock from Plymouth Rock.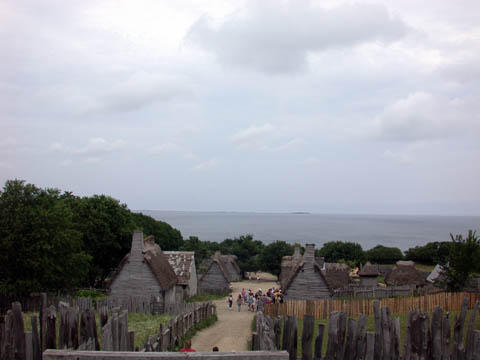 This is Plimoth Plantation, a working museum about the Pilgrims' landing and the influence they had on the people already here. It's also the setting of that PBS series on colonial life.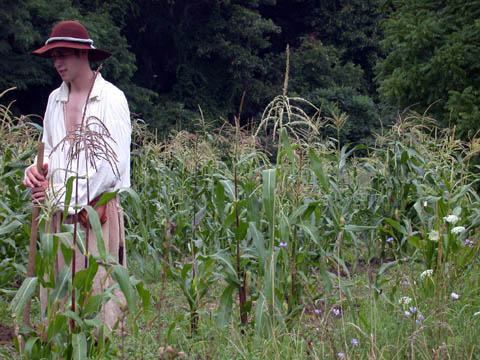 The recreation of the pilgrims' settlement, two-thirds smaller than the original, features actors recreating real people who came to America on the Mayflower, including their jobs and what is known of their personal lives...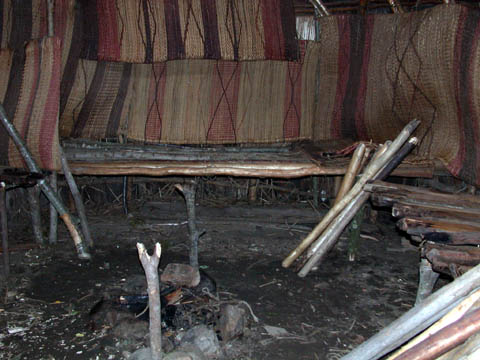 ...while the Wampanoag village recreation has local Native Americans talking about their tribes and traditions.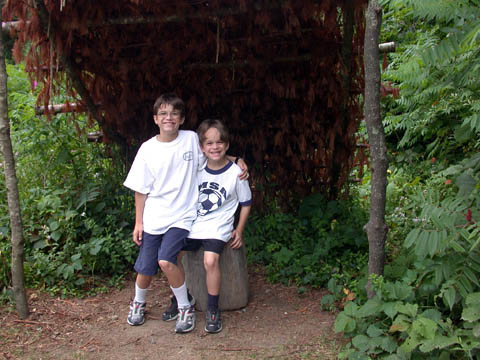 Plimoth Plantation, which also has crafts, a nature walk and an exhibit on myths and reality concerning the first Thanksgiving...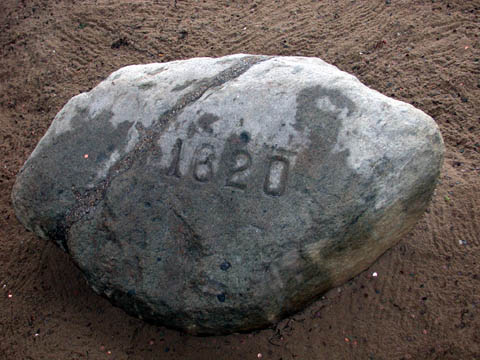 ...is a few miles from Plymouth Rock, now protected from tourists trying to chip pieces off in a pit surrounded by bars. It does get rained on, however.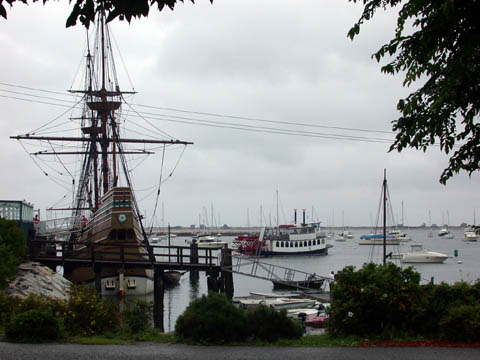 The recreated Mayflower overlooks the harbor, here with a steamboat going by.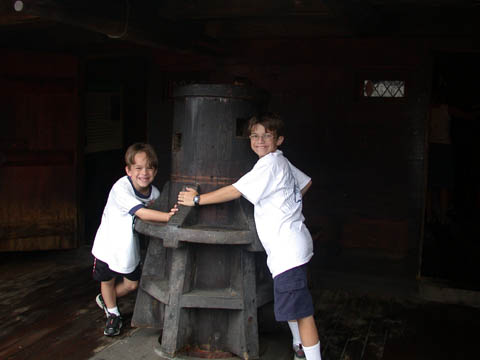 Visitors can practice turning the capstan.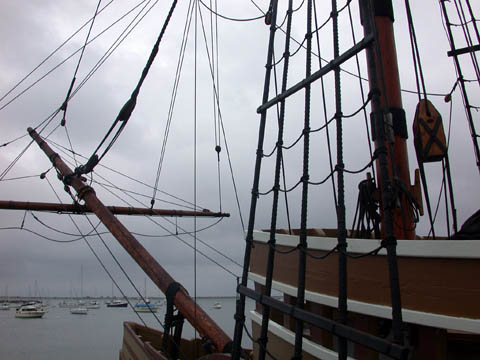 Looking over the prow at the sailboats anchored nearby.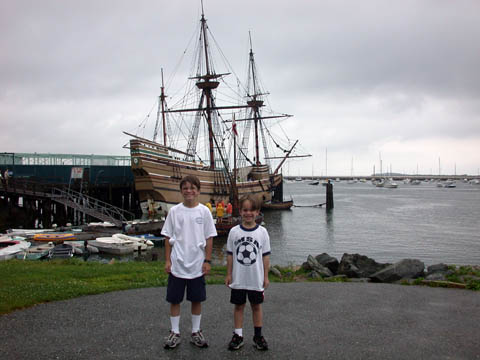 And from shore.