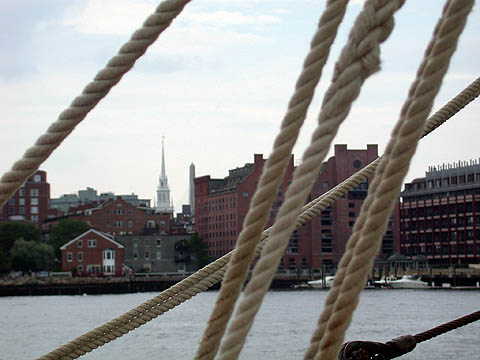 The Old North Church where the lanterns hung, warning of the coming of the British in 1775, seen from the deck of the Liberty Clipper sailing in Boston Harbor.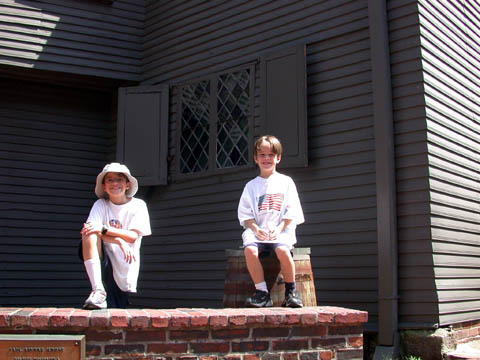 Paul Revere's house, North End, Boston. Some of his original furniture and silverware he made is on display inside. We ate lunch in Paul Revere Mall, actually a park across from St. Stephen's Church where Rose Kennedy was christened.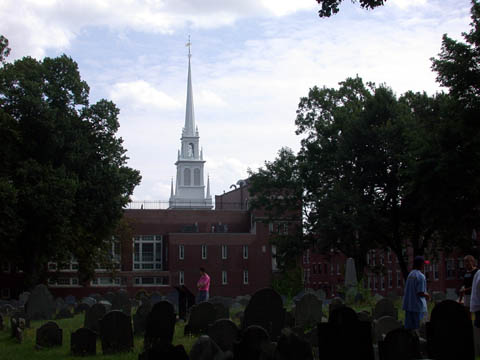 The Old North Church from Copps Hill Cemetery, where the oldest graves are from the 1670s.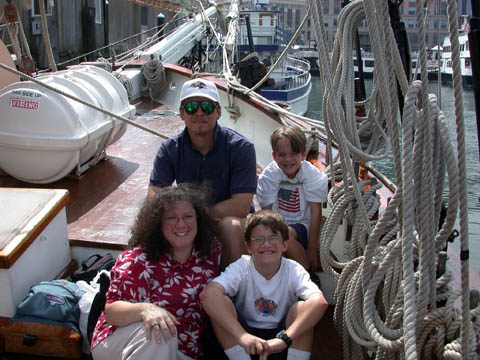 Aboard the Liberty Clipper.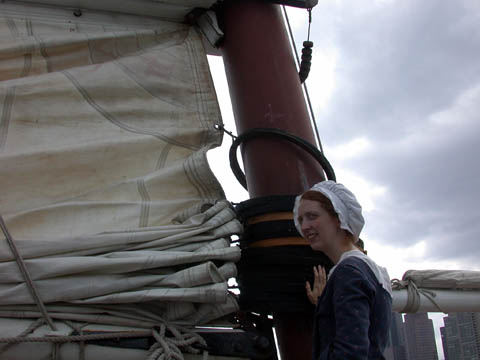 During this two-hour sail, the crew instructs passengers about how to man the ropes and enlists volunteers to raise the sails...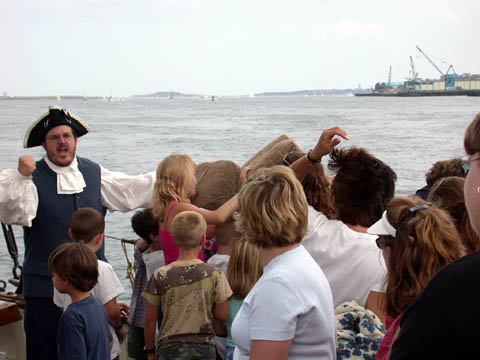 ...then a group of performers reenacts the Boston Tea Party near the spot where it actually happened...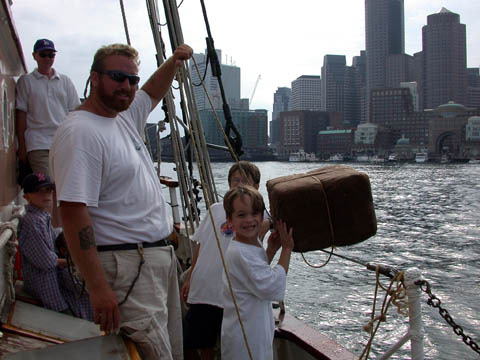 ...with help from the passengers.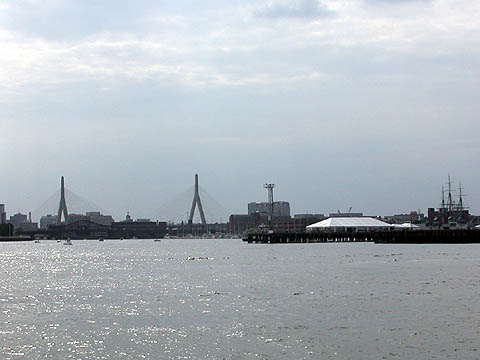 Bunker Hill Bridge and Old Ironsides from the Liberty Clipper, moving through the harbor.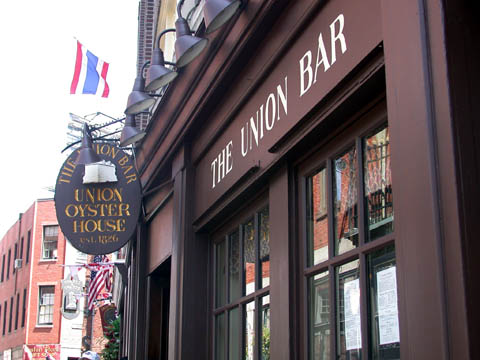 The Union Oyster House, the oldest continuously operating restaurant in America.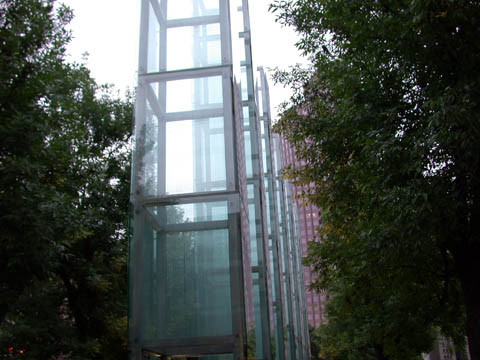 The Holocaust Memorial in the park across from the restaurant, unlike any other I have seen: the tattoo numbers of the victims are etched into these six glass pillars, which stand over heated pits that send steam into the pillars, a tangible reminder of the gas chambers.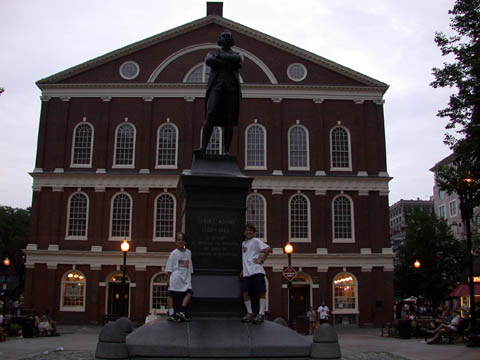 Samuel Adams behind Faneuil Hall. During the Tea Party recreation on the ship, when the actor playing Samuel Adams asked everyone what his name was associated with -- hoping for insurrection -- everyone of course shouted, "Beer!"