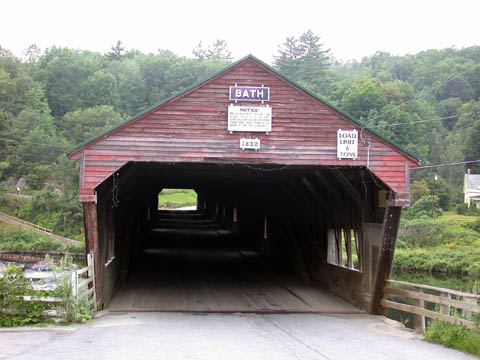 Bath Village Covered Bridge, from 1832.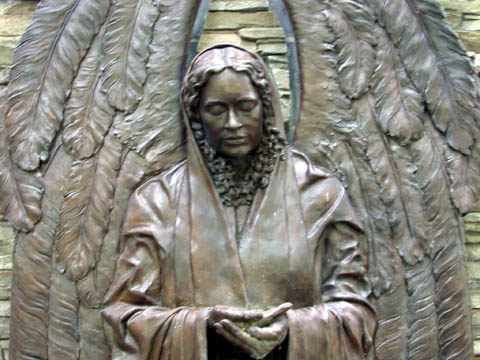 We visited the Cornish Colony Gallery and Museum at Mastlands on Maxfield Parrish Highway in New Hampshire. The museum has a stunning collection of work by Parrish, including one part of a tryptich being restored in Delaware that was discovered in a local attic, and a collection of artwork by Cornish Colony women including this sculpture of a garden angel.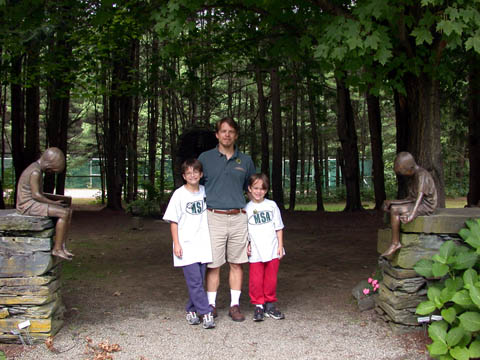 The family sandwiched between sculptures of children reading.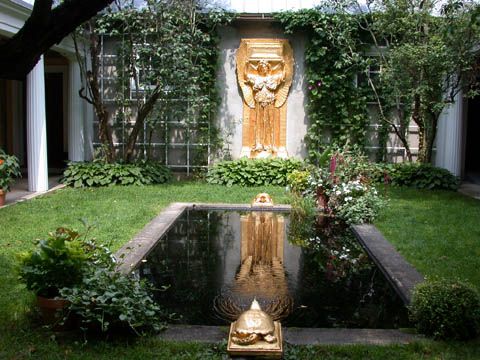 We also went to the Saint-Gaudens National Historic Site, once the home of the sculptor Augustus Saint-Gaudens, who created the famous memorial of Shaw's Regiment in Boston Common and the Lincoln sculpture in Lincoln Park in Chicago as well as the statue of Diana in the Philadelphia Museum of Art and the 1907 Liberty $20 gold piece.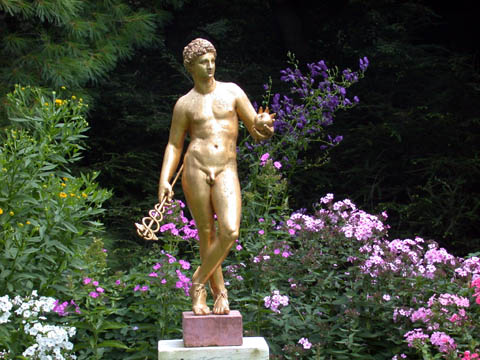 Now his home hosts resident artists as well as several buildings displaying his larger works. Here is Hermes in his garden, wearing the winged sandals and carrying the caduceus.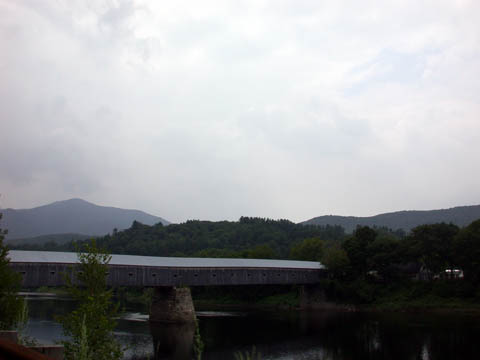 From 1866, the Cornish-Windsor covered bridge which I believe I read is the longest original covered bridge still standing in America.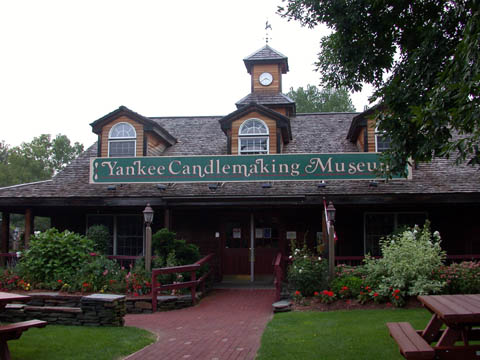 South Deerfield, Massachusetts is home to the Yankee Candle Factory. We used to visit each year with Paul's family and watched it grow from a small museum and factory into something that rivals Wall Drug, with animatronic performers and a restaurant and a toy store.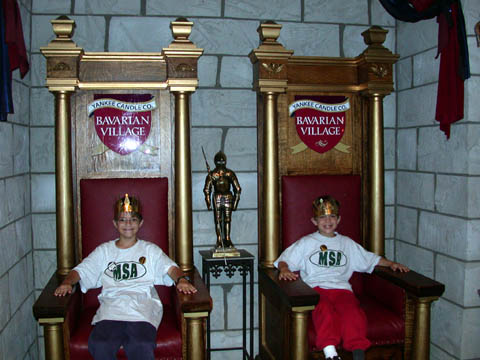 The enormous store is set up like a Bavarian village complete with a room of toy trains, a castle with a "moat" and this throne room.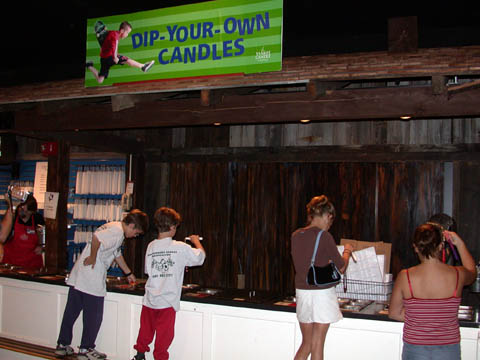 The kids have dipped their own candles before and wanted to do so again; Daniel made a rainbow squirrel, Adam a pair of warm and cool colored tapers.