THE SEQUEL PAGE ABOUT OUR CATS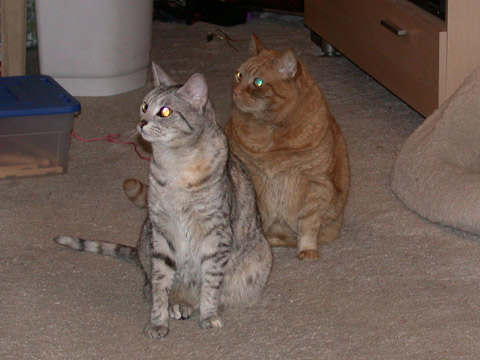 My cats are demons. Here they are looking hopefully toward the kitchen to see whether anyone is putting food in their dishes.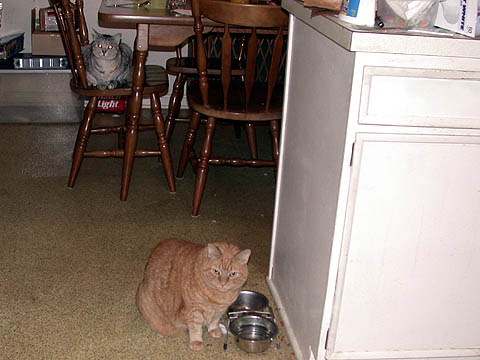 And here they are in the kitchen hoping someone will see their neglected, starving state.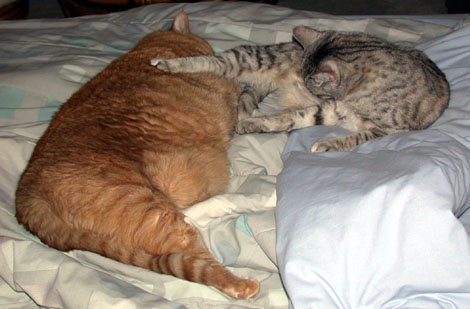 Cats on the bed together, sleeping, cleaning, wrestling...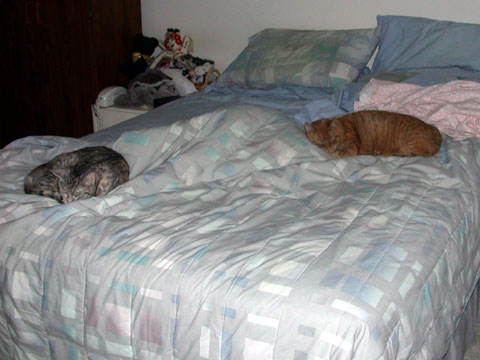 ...this is why the bed very rarely gets made. We have to move fast to find a moment when there is no cat.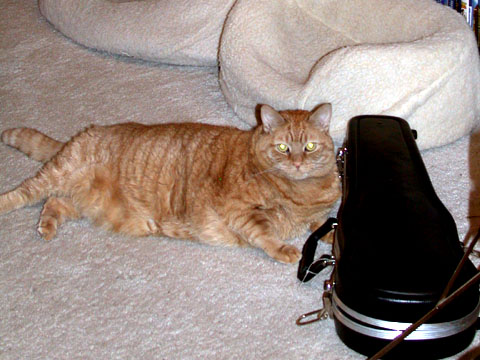 Hey Diddle Diddle, the Cat and the Fiddle.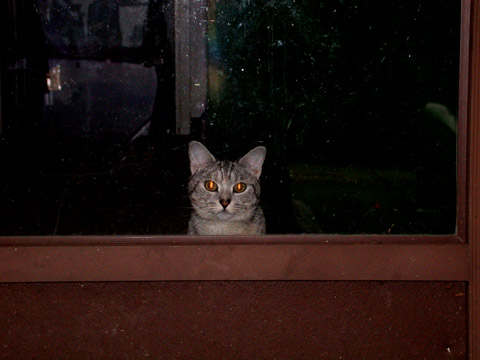 Cinnamon waits in the doorway for a chance to sneak outside.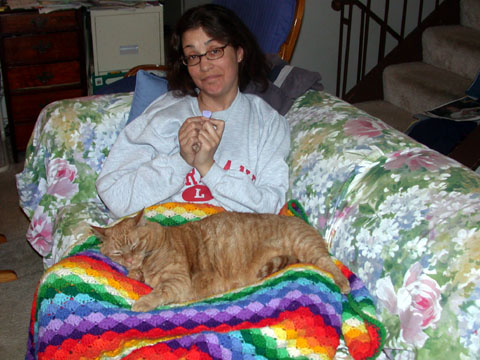 Rosie cheats on Paul with Denise's lap.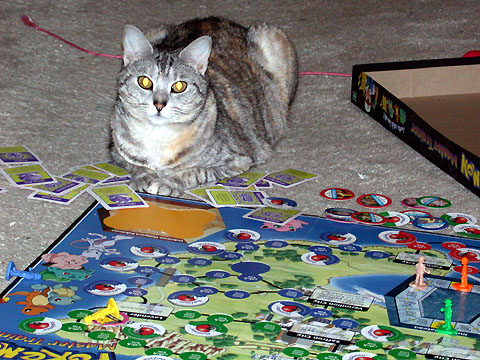 Cinnamon is winning the Pokemon Master Trainer game.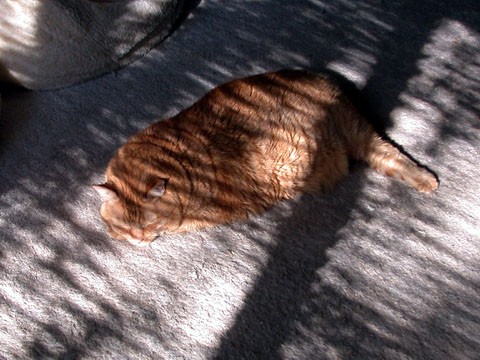 Rosie sleeps in stripes of sunlight.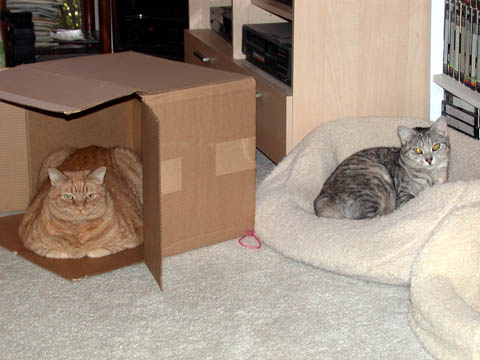 While Cinnamon rests, Rosie boxes herself in.
And Rosie is secretly Condoleezza Rice, as Paul realized. Look:

National Security
Adviser

Hungry
Cat