CATFIGHT!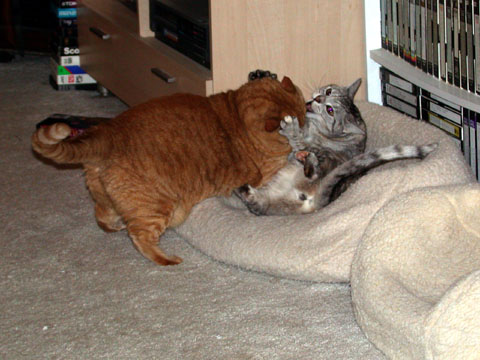 As you can see, there are two cat beds in the family room. Also, as you can see, only one cat bed has been deemed the acceptable one.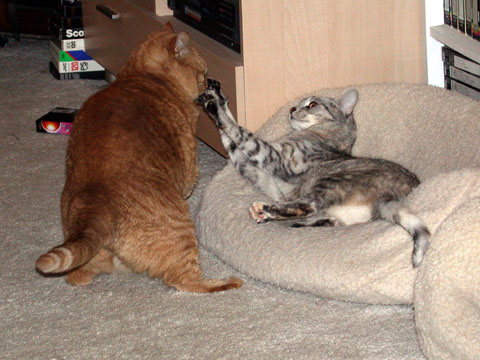 So when Cinnamon is resting in the cat bed and minding her own business, Rosie will come up out of the blue and try to bite her, and Cinnamon will defend herself.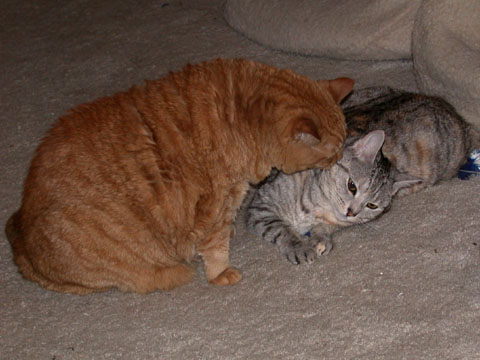 These struggles invariably end with nobody in the cat bed, as Rosie never really wants to sleep there; she just wants to assert that she lived here first.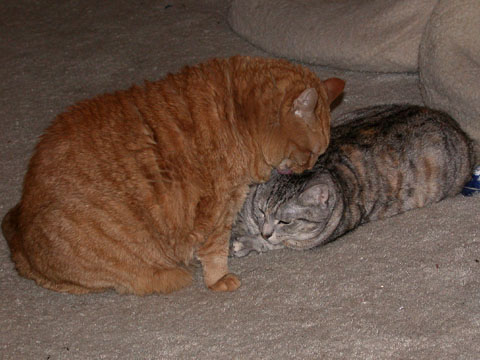 Fortunately Cinnamon does not hold a grudge, and a few minutes after she goes thundering out of the room with Rosie in pursuit (and Rosie cannot keep up), they are generally both back, being relatively peaceful.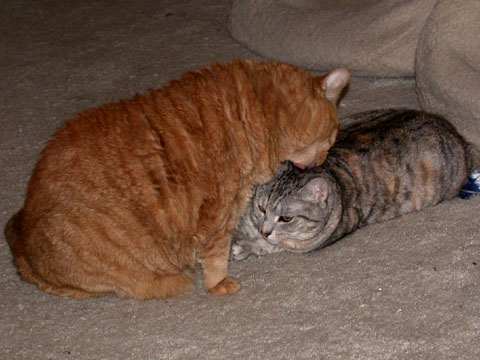 If Rosie is feeling particularly contrite, sometimes she will groom Cinnamon, though sometimes she uses the grooming as an excuse to take a nip at her and then there is yowling.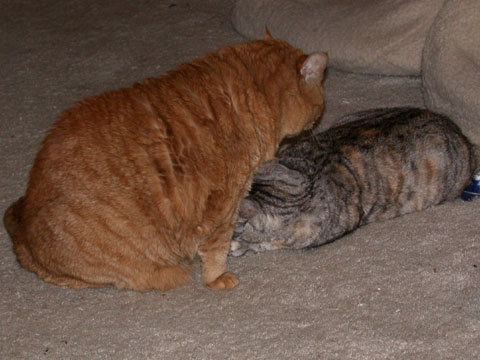 But usually they snuggle for a few minutes, at which point we notice them being adorable, then Rosie notices us watching and trots into the kitchen in the hope of being fed.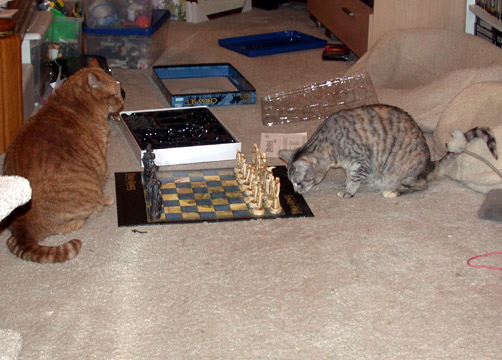 And soon Rosie and Cinnamon are friends again, back to exciting cat activities like playing chess.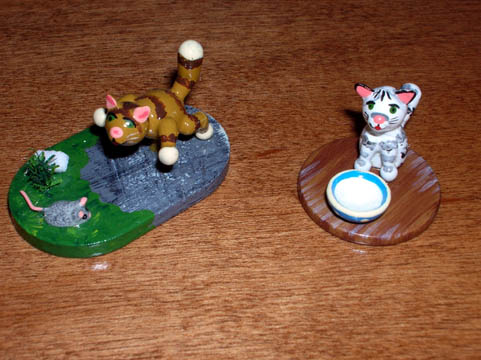 These little wooden cats were a gift to my in-laws. They look so much like Rosie and Cinnamon, except that Rosie would be plunked in front of the dish while Cinnamon would be pouncing on the mouse.