Penguin Tour of the Mideast, June 2006

THE BILTMORE ESTATE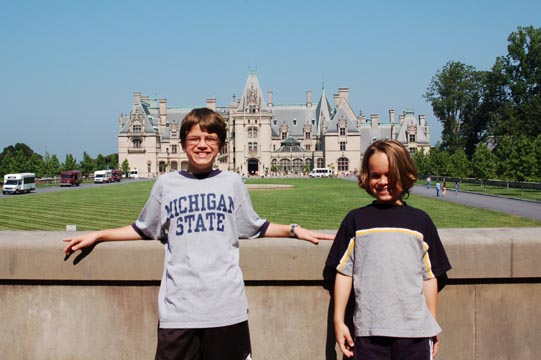 Daniel and Adam in front of the mansion at the Biltmore Estate in Asheville, North Carolina.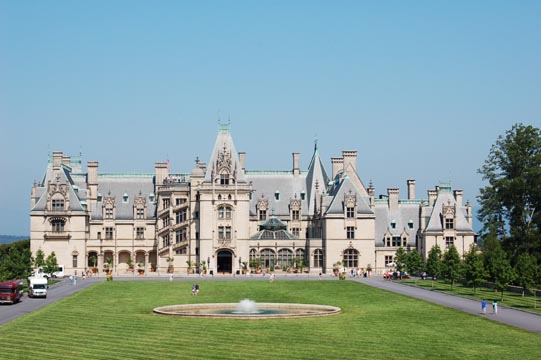 Here is the mansion from the overlook, unobstructed, coming from the parking lot.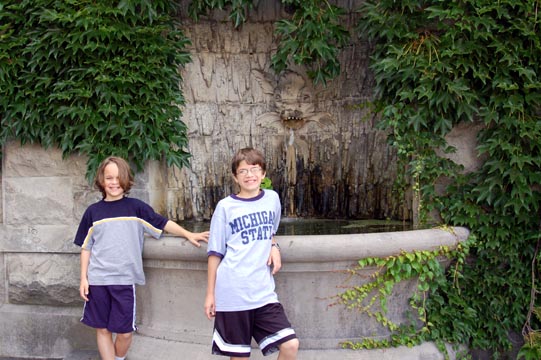 Boys by one of the fountains.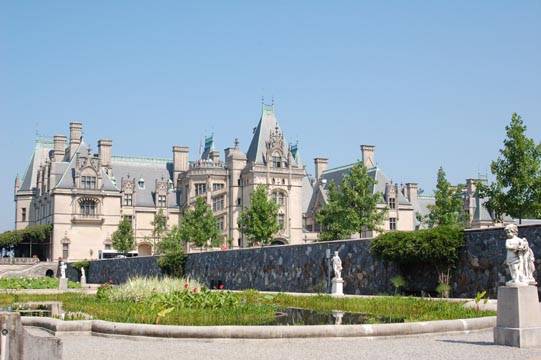 In the upper gardens by the house.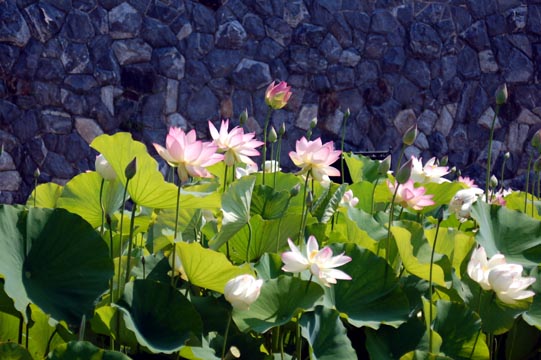 The flowers are spectacular.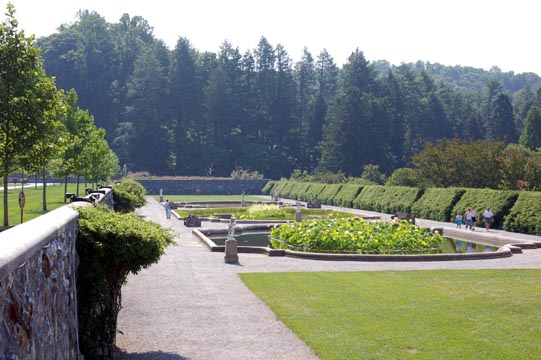 The estate is surrounded by tree-covered hills.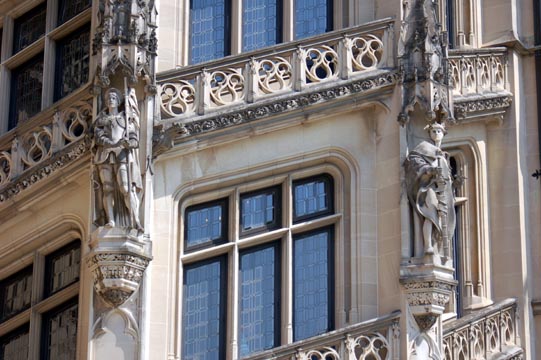 The house is ringed by statues of knights, heroes...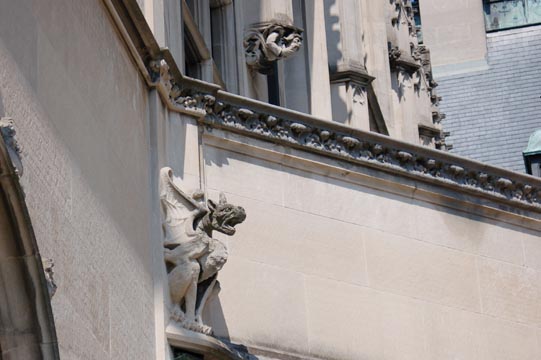 ...and fabulous gargoyles.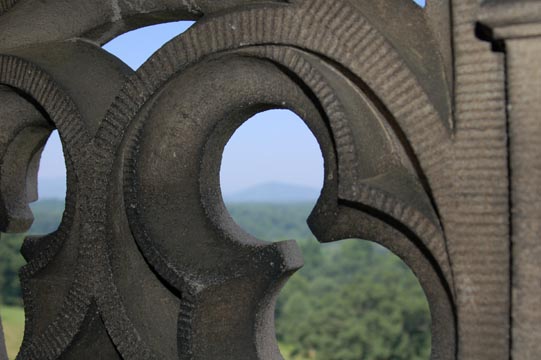 No photos are allowed inside the mansion but one is allowed to shoot the hills from the balconies.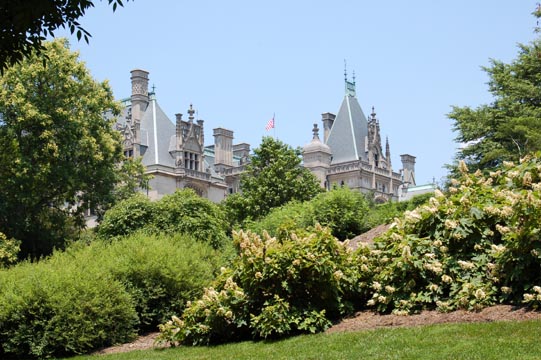 Here is the house from the gardens...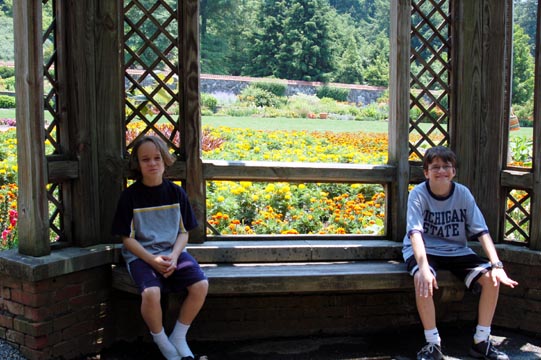 ...and boys in the gardens...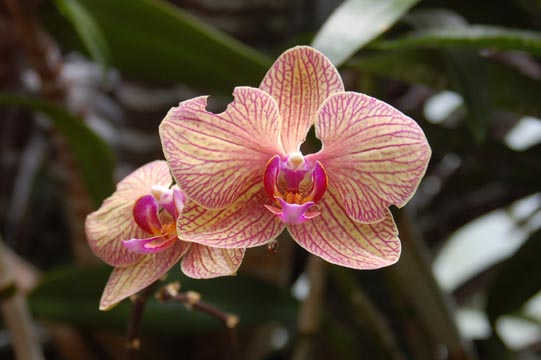 ...and flowers in the hothouse.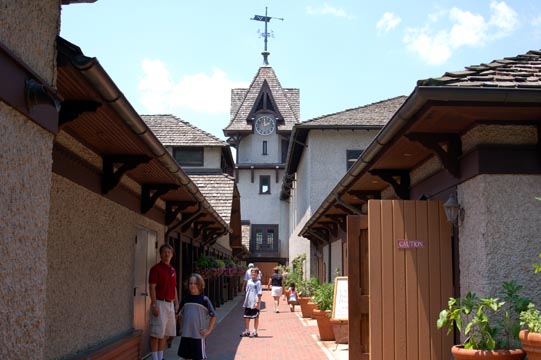 Paul, Daniel and Adam at the entrance to the winery which used to be part of the dairy barn.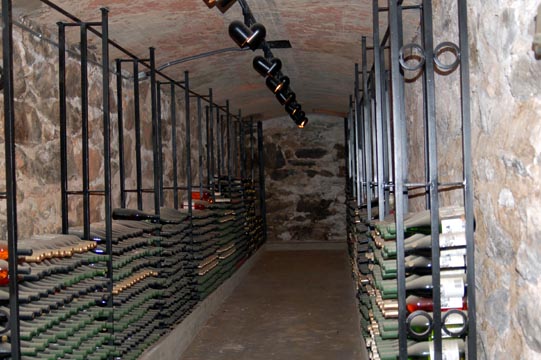 And here is one of the wine cellars.